Español
Buenos días, chicos y chicas. Hoy es un día de alegría y de participar en concursos.
Me disculpan si no puedo responder todos los mensajes pero es por el SP bajo.
Este día participaremos en el concurso de un juego que conocí hace poco, se llama @Daiesthaiwar y está en proceso de diseño, se ve bonito.
¿Quieres ganarte un vehículo digital para entrar en batalla en un juego Online?



Bueno todo lo que tienes que hacer es un post (como yo lo hago en este momento, lol) conversando sobre el juego y debes dar posibles ideas que puedan adoptar en el juego.

¿De que trata el juego?



Es de batallas como en carritos voladores llamados "Arks", a estos se le pueden equipar poderes y debes vencer al rival como en todo juego, la mecánica es simple, es un 5 contra 5, el juego escogerá a un jugador como líder y debes derribar al líder del equipo contrario, el primero que lo logre gana.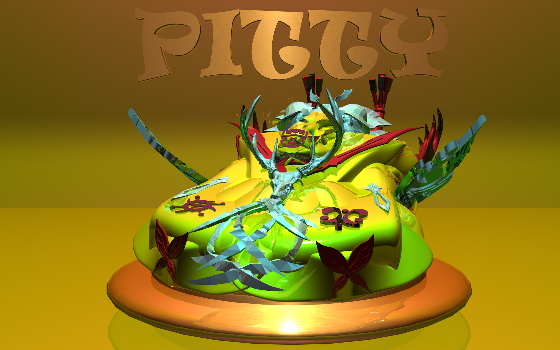 Y seguro te preguntarás, @mariangies ¿Qué ganaré en la batalla?



En las batallas podrás obtener "cicatrices de batalla", la moneda del juego, podrás comprar cosas en un futuro cuando establezcan el mercado, que como mencioné, todo está en construcción en este momento.
Habrán torneos, donde se podrá ganar STEEM y la moneda del juego.
Todo lo que necesitarás es comprar un Ark y buscar los mejores poderes para derribar enemigos. Hay Arks desde 3$ hasta un aproximado de 20 o 25$, no recuerdo bien, solo te aconsejo que no gastes más de lo que estés dispuesto a perder, el juego necesita confianza para crecer pero si no tienes mucho disponible puedes esperar o comprar uno de 3$. Incluso hay packs de 3 a 7$ los cuales tienen una pequeña posibilidad de que contengan un Ark.
Me he ganado un poder gracias a un concurso, me encanta: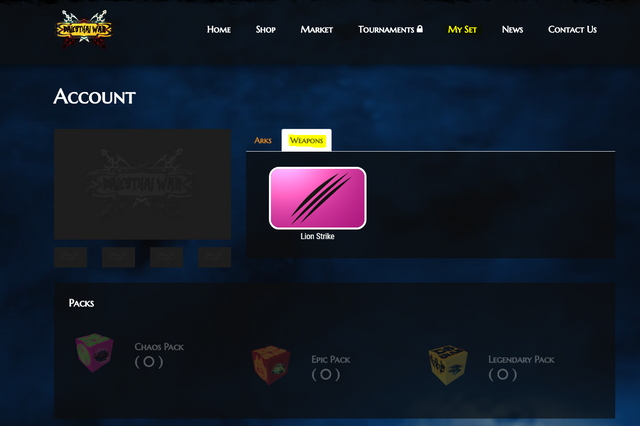 Muchas gracias, @Daiesthaiwar
Consejos o ideas:

Por favor, quisiera más información sobre el juego, no tengo claro si las Arks vendrán con poderes o además de las Arks hay que comprar poderes.

Por favor, coloquen poderes a precios accesibles <3

Me gustaría que en el juego, además de las cicatrices pudiéramos obtener cosas, como una misión diaria o algo así, de esta forma tendríamos posibilidad de conseguir objetos valiosos y ponerlos a la venta.
¿Has visto el juego League of legends? no está en plataformas de criptomonedas ni nada, pero ellos dan misiones, podemos obtener llaves y cofres, se puede obtener a veces llaves, a veces cofres no sé, que salgan objetos interesantes.
Todo lo que queremos en un juego es que nuestra compra sea para divertirnos y ganar cosas, siempre es así jajajaja.
Espero hayan disfrutado de mis ideas, con gusto estaré pensando más para compartir.
---
English
Good morning, boys and girls. Today is a day of joy and of participating in contests.
They apologize if I can not answer all the messages but it is because of the low SP.
This day we will participate in the contest of a game that I met recently, it is called @Daiesthaiwar and it is in the design process, it looks beautiful.
Do you want to win a digital vehicle to enter battle in an online game?

Well all you have to do is post (as I do at this moment, lol) talking about the game and you should give possible ideas that can be adopted in the game.
It's battles like in flying carts called "Arks", these can be equipped with powers and you must beat the opponent as in any game, the mechanics are simple, it is a 5 against 5, the game will choose a player as leader and you must knock down the leader of the opposing team, the first to achieve it wins.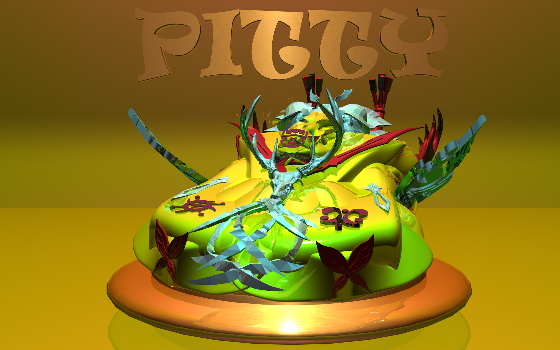 And you will surely ask, @mariangies What will I gain in the battle?

In the battles you can get "battle scars", the currency of the game, you can buy things in the future when they establish the market, which as I mentioned, everything is under construction at this time.
There will be tournaments, where you can win STEEM and the game currency.
All you will need is to buy an Ark and look for the best powers to shoot down enemies. There are Arks from $ 3 to an approximate of $ 20 or $ 25, I do not remember well, I only advise you not to spend more than you are willing to lose, the game needs confidence to grow but if you do not have much available you can wait or buy one of $ 3. There are even packs of $ 3 to $ 7 which have a small chance of containing an Ark.
I won a power thanks to a contest, I love:
Thank you very much, @Daiesthaiwar
Tips or ideas:
Please, I would like more information about the game, I am not sure if the Arks will come with powers or in addition to the Arks you have to buy powers.

Please, put powers at affordable prices <3

I would like that in the game, in addition to the scars we could obtain things, like a daily mission or something like that, in this way we would have the possibility of obtaining valuable objects and putting them on sale.
Have you seen the game League of legends? It is not in cryptocurrency platforms or anything, but they give missions, we can obtain keys and chests, you can get keys sometimes, sometimes chests do not know, interesting objects come out.
All we want in a game is that our purchase is for fun and win things, it is always like that hahaha.
I hope you have enjoyed my ideas, I will gladly be thinking more to share.