Yesterday morning, I set my alarm so that I could wake up in time to attend what will most likely be the last Hostel Bike Breakfast of the year. Hosted by Hostel Buffalo Niagara, the bike breakfast featured coffee from Perks and gluten-free pancakes and baked goods from Two Wheels Bakery a couple blocks over on Ellicott Street. There was also a Buffalo Place Ranger on hand to facilitate bicycle registration on Bike Index, a very handy website if your bike gets stolen. I know that more than one local bike shop will check Bike Index if someone brings in a bike for sale or repair and it seems suspicious. I got mine registered a couple of years ago at one of these breakfasts, and have a little Bike Index sticker on my top tube that maybe possibly deters any would-be thieves as well.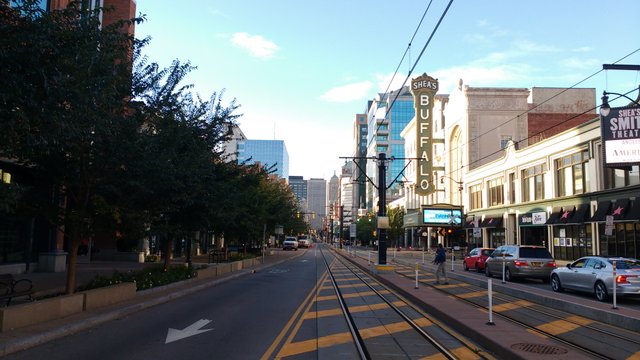 A view of downtown Main Street from the hostel.
Did I mention the pancakes?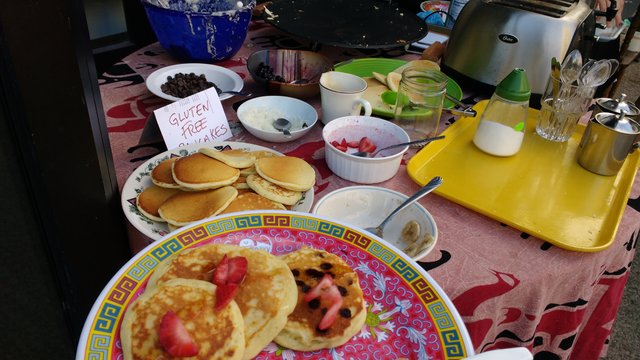 This was my third helping of pancakes. They were delicious! I didn't miss the gluten at all.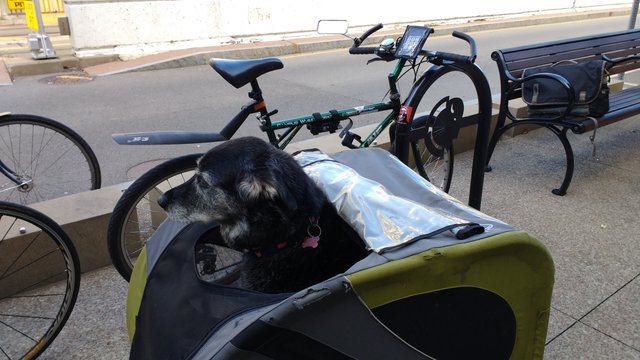 Obligatory bike shot, with GoBike's unofficial mascot in the foreground. My bag also made a cameo appearance.
Afterward, I decided to go on an impromptu solo ride southwards, with no particular destination in mind. I went down past Canalside and the NFTA railyard to Ohio Street, and from there to the Outer Harbor.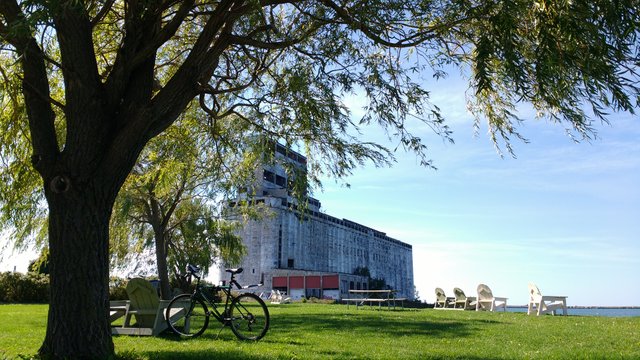 Buffalo Harbor State Park.
Eventually, I got to the end of the bike path, which was closed for construction. Specifically, construction of more bike path! I found this very exciting, because this extension of the Shoreline Trail, which was announced just this past spring, will eventually connect Buffalo to Woodlawn Beach.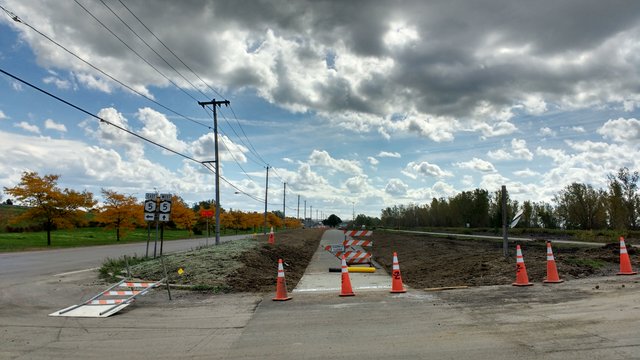 Now the bike path will go on forever! Beach days every day!
For years and years, Route 5 going down to Hamburg has had a shoulder that inexplicably disappeared around the Bethlehem Steel site, turning what been a somewhat tolerable ride into a daredevil dance with 18-wheeler traffic. The only way around it was literally to go around the far side of Lackawanna, down South Park Avenue or Electric Avenue, and then cut back west on Lake. This trail, once completed, will be significantly more direct and a more pleasant ride. I can hardly wait.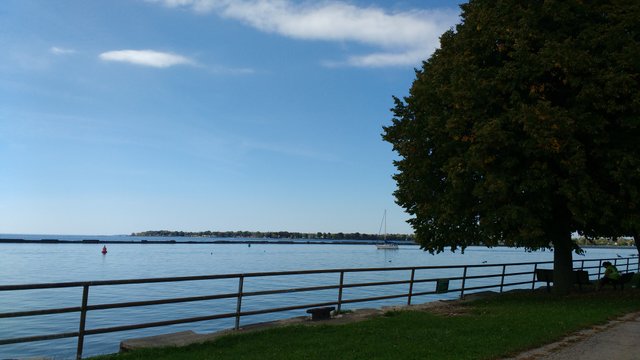 Looking out over Lake Erie and the Niagara River from LaSalle Park on the way back home.