由於早前於網上見有人跟毛孩玩遊戲,十分有趣,於是我便模仿了一下
A few days before, I saw a video that's playjng a game with the dog, so I try to imitate it.
路飛見到媽媽在拿食物,已經十分期待,在廚房門口一直守候
Luffy see my mum is going to take some dog food, it stay at the kitchen expectantly.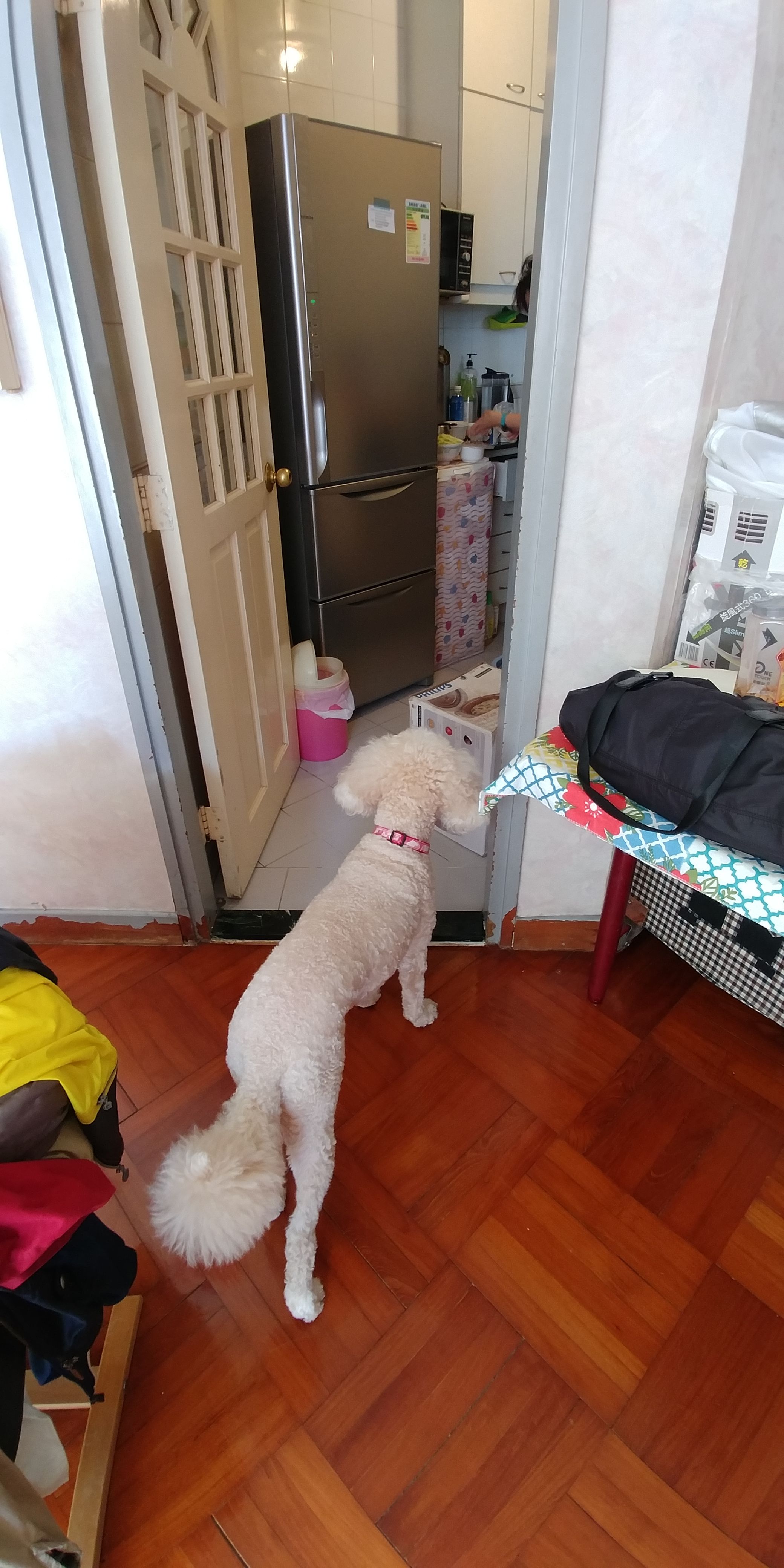 為了食物,還自動表演自己轉圈…
It showed its stunt because of the food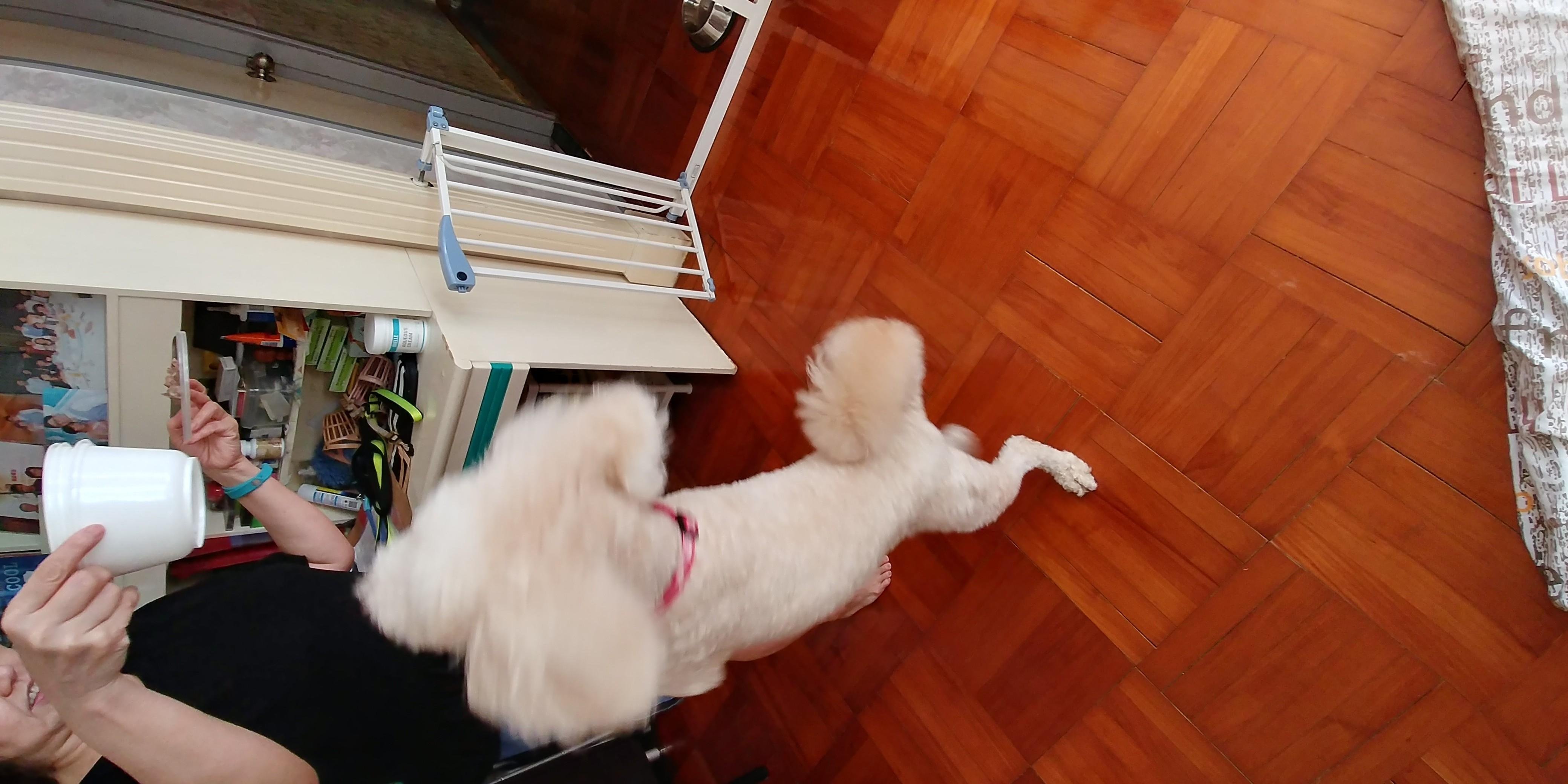 一開始……
'我是個乖孩子!先看你們在做什麼?'
At the beginning…
'I'm a fine boy. So what are you going to do?'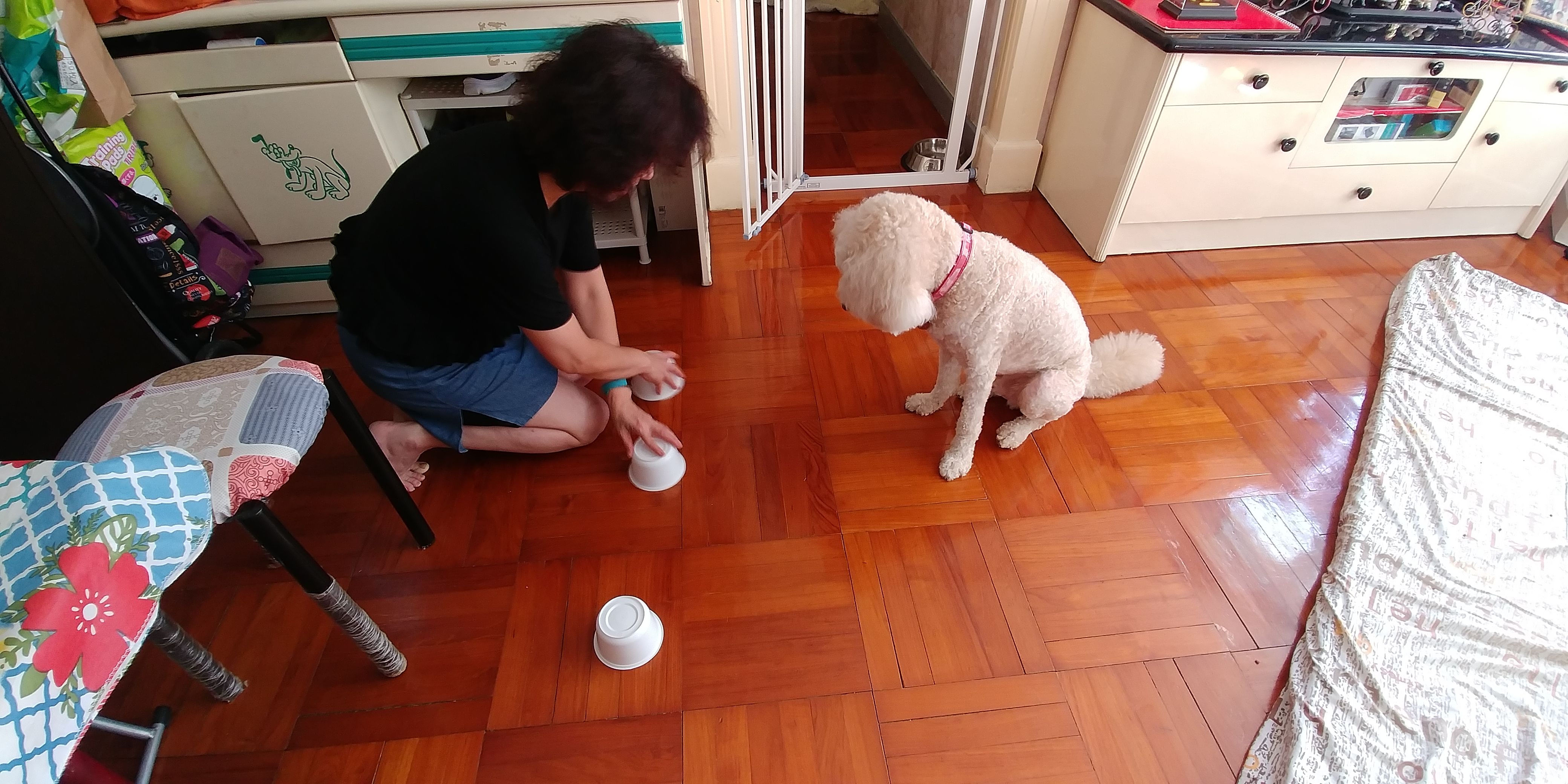 媽媽告訴路飛,食物在哪一個盒裡
Mum told Luffy where is the food.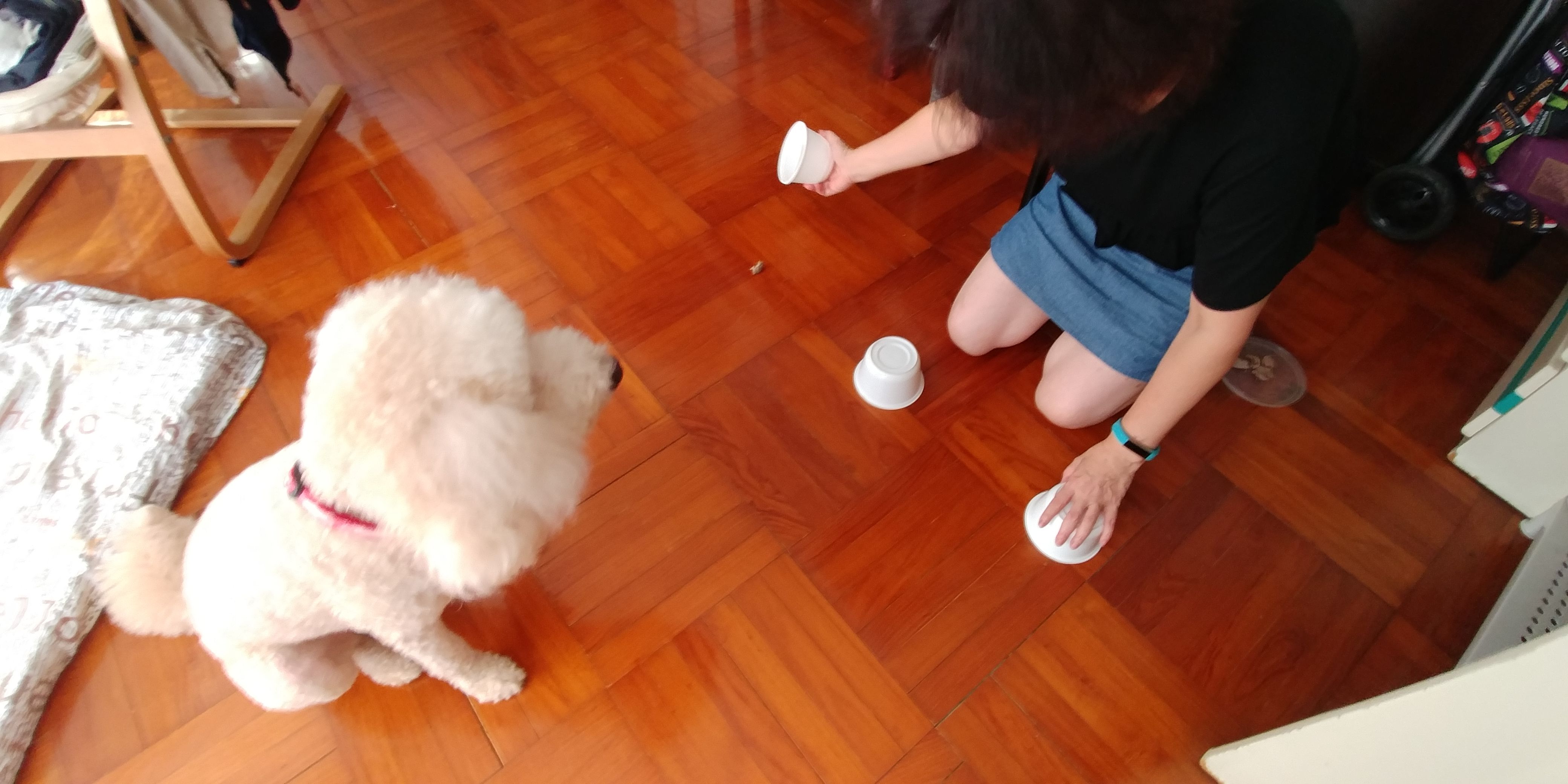 然後,狡猾的牠當然不用真的用眼去望啦!牠逐個用鼻子去聞!!
Of course!Luffy did not use it's eye. It used the nose!!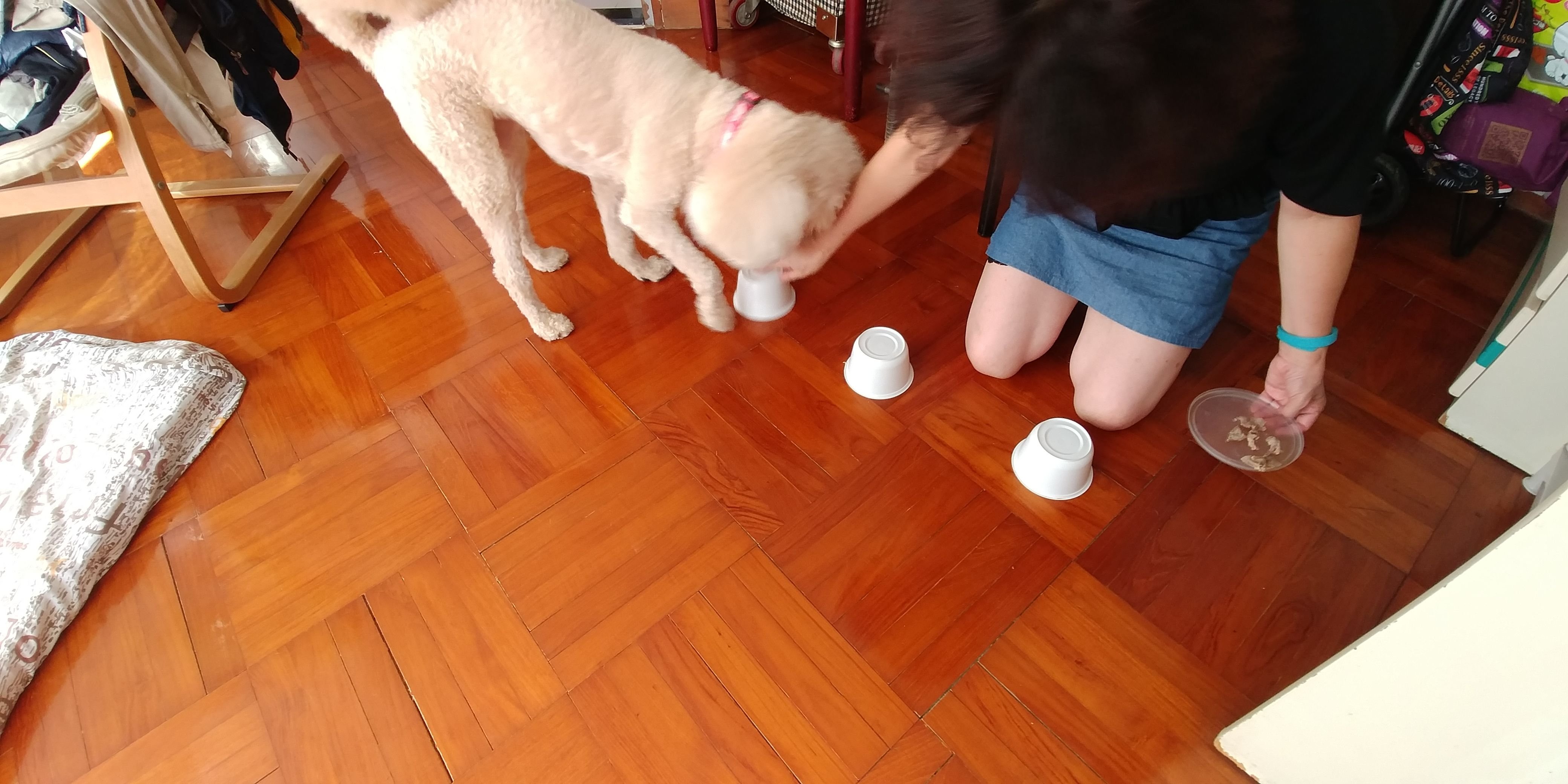 好啦!!以為遊戲已經玩完……
可!!!是!!!!
…
…
…
…
Fine……when I think the game is over……
…
…
…
…
…
…
…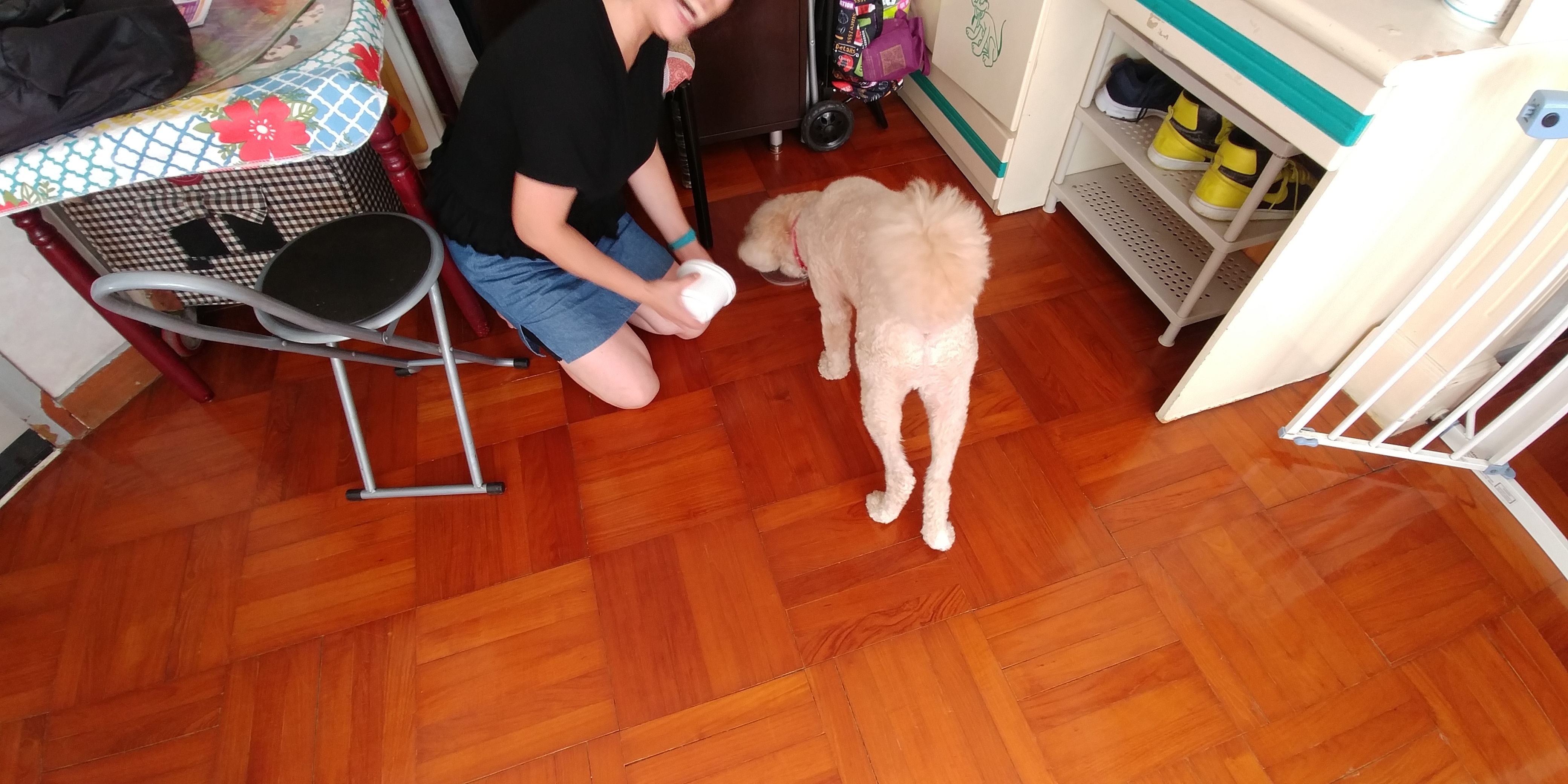 竟然襯媽媽收搭東西時,用飛快的速度,衝去把食物全部吃掉!!!!
When, my mum was packing up,
Luffy ate all the food with very fastat lightning speed !!!
由此可見,別以為你家毛孩什麼都聽你的,其實牠心裡想了很多陰謀,只是你不知道…
Can be seen, do not think your dog listen to you. In fact, it think a lot of conspiracy, but you do not know ...
…