Attention all cat lovers!   
Brand new weekly cute cat contest in on. We all love our cats so much and we all know it.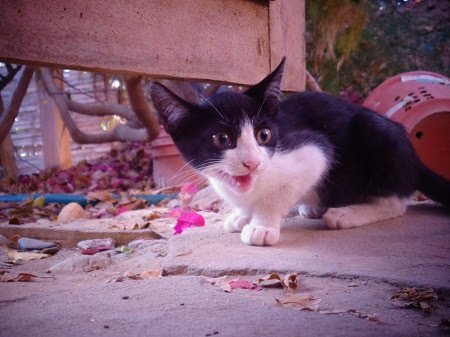 I was thinking on how to honour our feline friends and I thought about doing a photo contest. I see everyone posting photos of their cats, so why not bring them all to one place and for everyone to admire.   
Here is where I put my 'money' where my mouth is: 
I am putting up 1.5 SBD for the first week of the #cutecatcontest and 50% of all earnings in SBD are recycled into the contest for the following week. The remaining 50% of SBD is going to be used for powering up. All Steem power is retained by @sunsets. We are doing this as to enable upvoting worthy causes in the future. I prefer to be transparent about this from outset. I will keep you posted on any developments and intend to make this a fun as possible for all.   

 There are to be four weekly #cutecatcontest posts: 

Monday Opening the competition for the week. All entrants MUST post their entry within the comments section.    
Tuesday Announcing the previous weeks winners.   
Thursday Last call post. Gentle reminder to all that the week is drawing to a close and voting is upon us.   
Friday        Voting day. Here all entrants to the week's contest will be highlight individually in the comments section. Here you get to vote your favourite cat photo.   

Week 1 prize pool is 1.5 SBD and will be disbursed as follows: 
1st place: 1 SBD 
2nd place: 0.4 SBD 
3rd place: 0.1 SBD 
All you have to do is post an amazing cat photo that YOU have taken. A quick description of the mood of the photo would be nice.
Rules: 
1) First tag must be cutecatcontest 
2) Title must include "Cute Cat contest [Week ..] 
3) All photos must be original and only posted here on Steemit. There is a zero tolerance to plagiarism. 
4) Add a link (plus picture) to your cat photo to the comments section of this post.  
5) Spread the word to your friends. Easy way to meet people and potential get rewarded.

Not mandated but would be appreciated to have these contest photos resteemed and upvoted. The 1.5 SBD prize pool is the minimum and will grow accordingly with your support.   The winner will be decided by a public vote on a post I publish on Fridays. In the event of a tie: I will decide and award accordingly.
Good luck everyone and feel free to ask questions if you need.
Meow.