Why do people always talk about currencies needing to be "backed" by something? Should the dollar be backed by gold? Does bitcoin have no value because it's not "backed" by anything?
Well hopefully I can shed some light on the subject by giving you my opinion on the matter.
Currencies vs Commodities
First off I want to make clear what the differences between currencies and commodities are. This is where a lot of people get confused when talking about this issue.
Currency
A currency is simply an accounting system, or a ledger system. It gives people the ability to trade with each other without the inefficiencies of a straight barter system.
Example: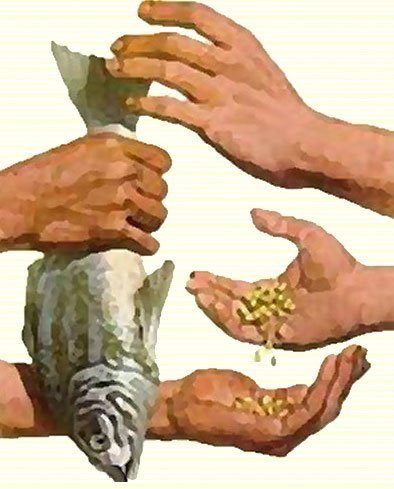 Let's say that I just harvested a bunch of wheat and I am heading into town to sell my surplus. On my way I meet another traveler that has a load of fish. I love fish! As I talk to him I find out that he has too much, so I offer to trade with him for some of his fish. I excitedly show him all of my wheat. Unfortunately, he doesn't want any wheat. This makes a trade impossible. Luckily, I have some currency with me. I offer some to the traveler and he happily trades his fish for some of my currency.
Commodity
A commodity can really mean anything that has value. But most often it refers to things that are more or less fungible, meaning that each item is basically the same as any other item. For example: Oil, gold, copper, wheat, coffee, etc. As long as you are working with the same quality, oil is oil, gold is gold, etc. This makes trading easier because you can know how much oil is worth. So if someone has oil you both can easily agree on the value because all oil (of the same quality) is worth the same.
In my example above, the wheat and the fish are both commodities that have certain values. If the traveler had wanted wheat, we both could easily decide how much wheat would be of equal worth to the fish.
So what gives currencies and commodities value?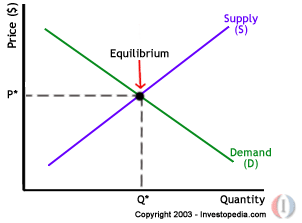 Value is an interesting concept but basically it comes down to supply and demand. The more you have of something, the less each piece is worth, and the more people want it, the more it is worth. The point where those two lines meet is where the value is. You also have to take into account liquidity and volume. The bigger the market (more liquidity and volume), the more accurate the price will be (in general). So value really comes down to how much people are willing to pay for that thing.
Commodities
Commodities derive their value from their utility. People are willing to buy it so they can use it for something. They buy oil so they can make gas to drive their cars. How much is that worth? They buy wheat so they can eat. They buy coffee so they can be addicted ;) That's really why anything has value.
Currencies
So what makes currencies different? Let's look at our example above. Why did the traveler accept my currency? Because it had value of course! But why does it have value? Because he knows that he can trade it for other goods or services in the future. It is useful! Just like a commodity!
So what is its usefulness? It is easy to transport, it is easy to transact (because everyone he knows accepts it as payment), it (hopefully) will hold value over time. These are the things that give currencies their value.
So what does a good currency need? Let's break these down a little more
Easy to transport.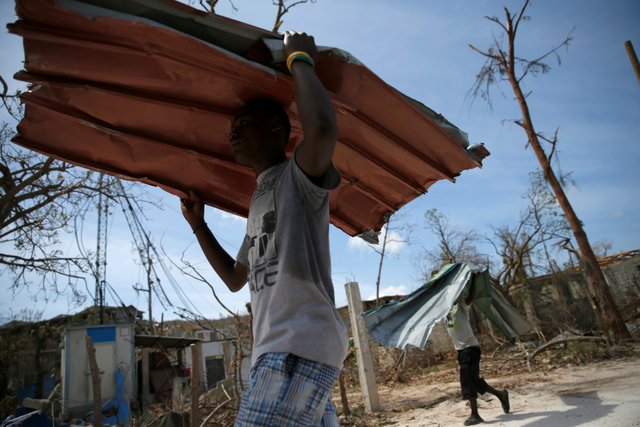 This one is pretty simple to understand. If you had to lug around giant sheets of metal to buy or sell things, it would make it pretty inconvenient. I think many people undervalue coins now because they are less convenient than cash or electronic money. How often do you carry around your quarters to spend on things? Not often? Is it because they aren't backed by anything? No! It's because they aren't worth enough to make it worth the annoyance of carrying coins around with you. The more convenient it is to carry around and use a currency, the better!
Easy to transact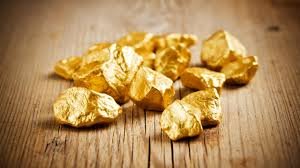 This is referring to your ability to spend the currency, or in other words, does anyone else accept it. Bitcoin is great, but it is less valuable because you can't spend it everywhere. (To be clear, bitcoin is more valuable in other ways that make up for this a little for now, but eventually it will have to be easy to spend your bitcoin to get everything you need) This is where the USD is king, you can spend it almost anywhere and even when you go somewhere where you can't spend it, it is easy to transfer to a different currency that you can spend. You never have to worry about not being able to buy things when you have USD because everyone accepts it.
This also includes the ability to break the currency into smaller pieces. The dollar into cents, bitcoin into satoshis etc. This is one thing that hurts gold because you can only break it down so little before it becomes impractical.
Holds value over time This is probably the most important thing for a currency. The first two are basically meaningless if the currency inflates so fast that it isn't worth anything. A good currency needs to have a relatively stable value (or possibly be deflationary) so that people aren't afraid to accept or save it. This allows people to trade and save knowing that in the future they can spend their currency without it losing value.
So how do you make sure it holds value over time?
The key to a currency having value is making sure people trust that it will have value in the future. So how do we do that?
This is where a lot of people say "it needs to be backed by something 'real'!" But if currencies are just another form of commodity then would it make sense to tie it to another commodity? Would you only buy wheat if it's price was tied to oil? Or copper if it's value was tied to coffee? What good would that do? It would take supply and demand out of the equation, it would force one commodity to be the same price as another commodity. How would that make any sense?
Let's look at gold backed currency for example. Gold has value because it can be used in electronics, dentistry, art, health, space exploration, etc. Because we like those things, gold has value. But what if we use it as a currency as well? Now it is even more valuable because it has another use. This makes it less valuable to use for its natural uses because we turn it into a currency. This isn't to say that gold is a bad currency, it isn't. It's been used for thousands of years. It's relatively easy to transport, it is easy to spend and it holds its value. So I'm not saying that we can't use gold as a currency or to back a currency, my argument is that we don't have to.
How else can we trust that a currency will hold value?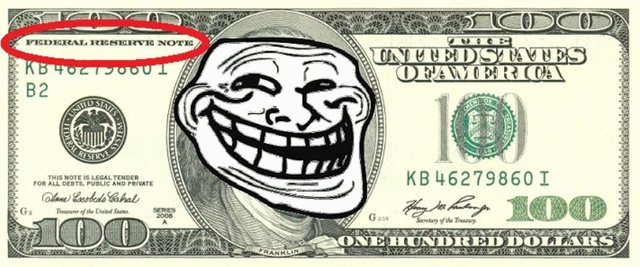 The central banks do a good job of this (in the short term) by manipulating interest rates and printing, they are able to control, to a point, the inflation rate. The problem is that this leads to corruption and likely to a failed currency eventually. Best case scenario we simply have to trust the central banks to do what is right, which I don't like having to trust people I don't know.
Another way that has been shown to work is programing.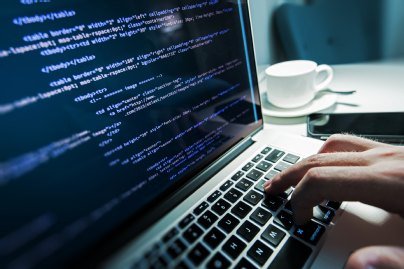 This is why we can trust bitcoin. It is programmed to work a certain way and because it is open source and we can see that there isn't a flaw, we can trust it to do what it's supposed to do. I think there might be better ways to do it. (For example, see my post about making a stable cryptocurrency). But the point here is that with programing, we can make a system that people can trust that it will hold value over time, which confusingly, gives it value now.
In Summary
A currency is simply a type of commodity that's use is facilitating trade
A good currency needs:
The ability to be transported easily
The ability to spend easily
The trust of people that it will hold value in the future.
You don't need to tie a currency's value to another commodity, or trust a central bank to assure that it will hold value. We can do it with programming.
Hopefully that makes sense. If you have any questions be sure to comment below. If I'm missing something, please let me know, I don't care if I'm right I'm just trying to discover the truth.
Also, if you felt this post was valuable, please help me to keep writing future posts. Upvote, resteem, follow and leave me some feedback. I'm just getting started on steemit so any suggestions are much appreciated.