Luna (Moon)
Hello, dear Steemians.
I wanted to show you my art piece. This is my painting- "Luna".
I think this is my best painting.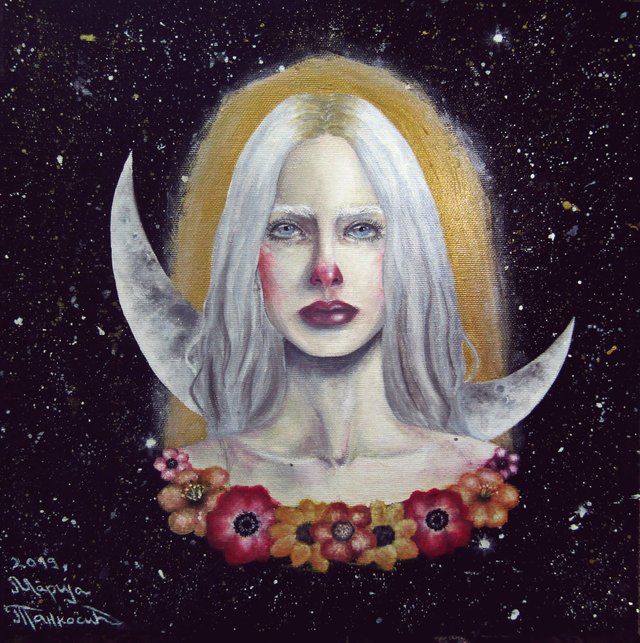 I started doing three paintings at once in july, I finished this painting first and liked it the most. My acrylic paint collection is expanding, this time I used a bit of silver paint too. I did not have a problem with the facial features.
Here you can see some initial phases of the painting: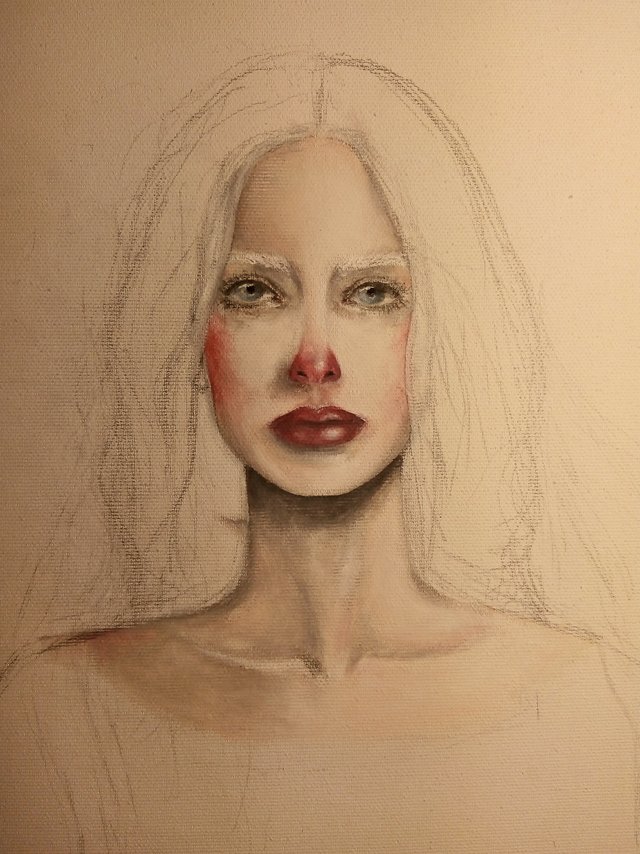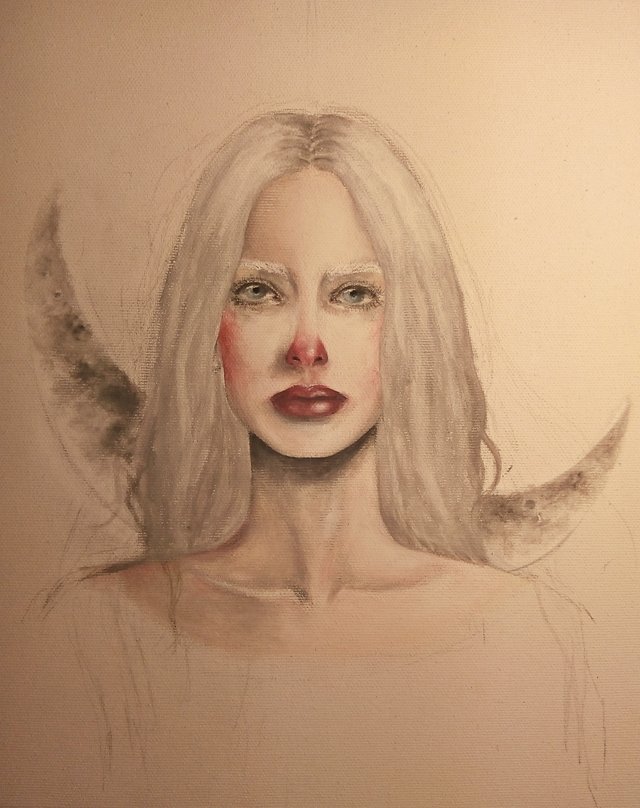 Size of canvas is 35x35. As I said I used acrylic paints and, for precision, I used a thin brush. For the stars in the background I achieved sprayed water and white acrylic paint on the canvas, striking the brush against each other. Finally, I coated the painting with a special lacquer for acrylic paint, for color protection and gloss (you can also buy a matte lacquer for acrylic paint, but I prefer the gloss).
I hope you liked it.
Have a nice evening. ☆