Curation Team Application [Finance, Business & Crypto]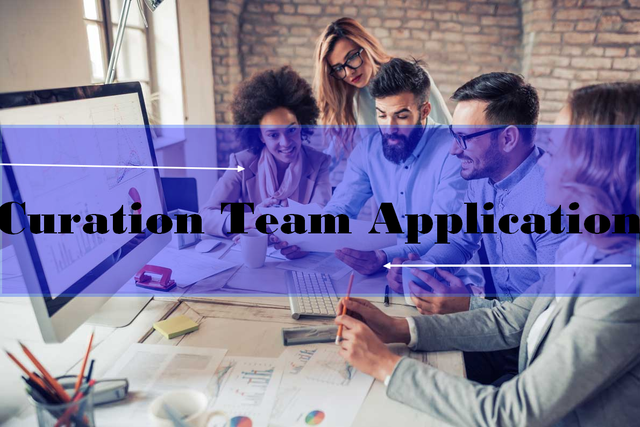 Hello, dear steemians
First of all, I would like to thank my dear friend @reddileep who took the initiative to coordinate all the members to form this wonderful curation team, and who in turn have chosen me as a leader in this new mission which I take pride in but also a position to be respected as a mandate rather than an honor.
Everyone in the team was quick to accept the participation, as they showed great enthusiasm and desire to take this experience because of its material benefit, and especially moral, as it holds them responsible for evaluation and reward alike, which requires a lot of knowledge and high morals.
Initially, I would like to present the team, in this way, by distributing them on a world map to show the positive impact of our wonderful Steemit platform in bringing us together from the Far East to the Far West, despite different cultures, races, and languages: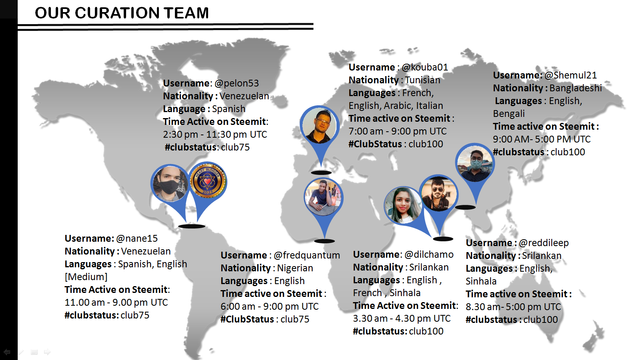 Our curation team
Which of the five themes we would like to curate for?
In coordination among all members, we agreed to choose the theme of Finance, Business & Crypto..., which I consider a logical and successful choice given the team's experience and knowledge in this field thanks to the information and culture they possess, which has been refined and developed through working within the SteemitCryptoAcademy as professors or participating as students which enabled them to get acquainted with many from the secrets and details that were vague to them in the past.
Why we would make a good curation team?
For us, teamwork remains a way of life before being a work methodology. It is a systematic system of relationships followed by a group of individuals who work together to achieve a common goal, in a collaborative environment rather than working alone and independently. When we talk about teamwork, it necessarily leads us to its benefits and results, which increase efficiency and production, raise the level of achievement and achieve a common goal.
Therefore, realizing the importance of teamwork in our time and knowing its mechanisms, and applying it correctly has become a necessity to achieve excellence, which is well understood by all our team members due to the rich experience that SteemCryptoAcademy has given them to practice several tasks including the evaluation with impartiality and objectivity For many articles based on thoughtful and fair criteria and selecting the best of them each week and then presenting in a detailed report, success has been our ally for several seasons, as our goal was to satisfy and convince students of their mistakes to raise the level of their content and thus improve the quality of writing on the platform.
We all felt how teamwork was one of the important mechanisms that set our academy apart in all seasons, as the importance of teamwork was in developing plans that included coordination between supervisors and communication with the teachers, which had a positive effect on the workflow as we were able to besiege all the Difficulties in a short time thanks to organized and efficient communication. The same way our team started from day one, creating a group on the Discord app, it will be organized and function the same as the previously approved schedule.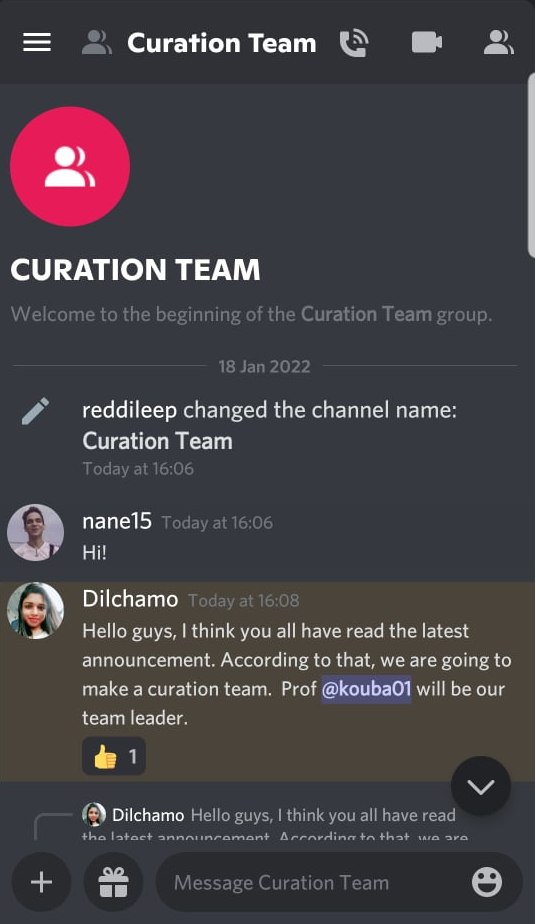 Also, all team members fulfill all the conditions stipulated for accepting their candidacy, as we find diversity in languages and nationalities and belonging to several different communities in their interests and contents. In addition, every member of our curation team adheres to #club75 or #club100.
Anything special about how we will do their curation to ensure the widest reach?
From the start of the evaluation, we keep in mind the use that will be made of its results. When formulating our recommendations and describing the lessons learned, let us think about facilitating their application. Let us limit the number according to their value and importance.

Let's address all the participants. In preparing our report, it is important to be sensitive to the differences in knowledge, skills, and information needs of different audiences.

The reader whose technical knowledge is very limited should be able to easily understand us. It may be necessary to have our report translated for some participants.

People understand better and learn more by reading a
report written in clear and concise terms in which the main points are precisely presented. Let us minimize the risk that certain passages will be misinterpreted.

Take care of the visual presentation of the report (layout, graphics, colors). People will be more likely to look at it first and then read it.
˛

Ensure that our recommendations are realistic given the development context, and applicable within boundaries.
How we will ensure that we will not vote for any posts with plagiarised content?
First, plagiarism is identified by looking at the percentage of citation in the submitted work, because in most works, this percentage does not exceed a certain percentage. If it increases, it is placed in plagiarism or scientific theft.

In a second step, plagiarism is identified by presenting the questionable text to an arbitration committee that has the experience of identifying whether this work or this text is the subject of theft or not, according to the laws and standards governing the text concerning, and the members of this commission are of good character and character, not unfair They are not biased towards anyone and for no reason, they are valuable and have many qualities. These referees are chosen for plagiarism literary or scientific according to certain characteristics.

Third, plagiarism is identified by reviewing the list of sources and references and ensuring that they contain most of the sources and references that the author used to prepare the literary or practical work. Falling into plagiarism refers to sources that have been used, and one form of plagiarism at this point is placing sources and references other than them that were once considered clever mixing, but are classified as a dangerous act.

Fourth, plagiarism is identified through the use of search engines such as Google, Yahoo, or other famous engines, copying the phrases suspected of plagiarism, indicating whether the phrase is on other sites or not, and judgment is rendered. In the sentence, it is considered theft or authorship.

Fifth: Plagiarism is identified through websites and scientific and literary plagiarism detection programs: this is one of the last mechanisms for identifying and detecting these practices.
Best Regards,
Our Curation Team
@kouba01 - #club100
@Dilchamo - #club100
@reddileep - #club100
@Shemul21 - #club100
@pelon53 - #club75
@fredquantum - #club75
@nane15 - #club75



Cc:-
@steemitblog
@steemcurator01
@steemcurator02