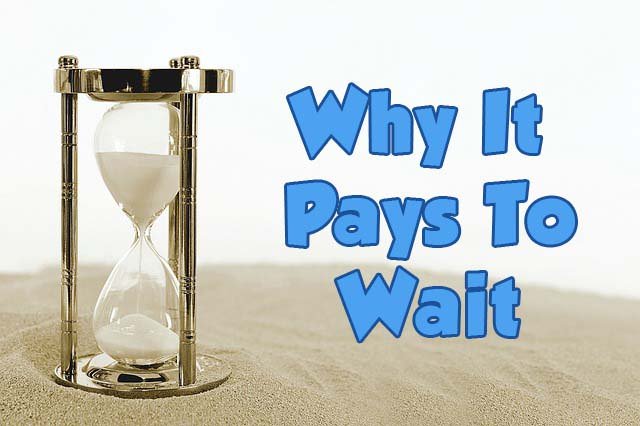 Up until right now I have always upvoted my own posts immediately upon posting. Starting with this post and going forward I am still going to upvote my own work (because I believe it is worth my upvote - otherwise I wouldn't post it!) but I am now going to wait a day or two before doing so.
Why, you ask? The answer is to give more curation rewards to those who upvote my posts.
Recently there has been a lot of talk about increasing the 75/25 split of author/curation rewards or - even better - allowing authors to choose the curation reward split for their posts. While I cannot make any more than 25% of my post rewards go to curators, I can at least do what I can to make sure that not much LESS than 25% of my post rewards to go curators.
Reverse Auction System
Those of you who are familiar with the curation system know that there is what's known as a "reverse auction" system for the first 30 minutes of a post being published. This means that votes that come in within 30 minutes of the post being created will give up a portion of their curation rewards to the post author.
So if a large amount of a post's total rewards come within the first 30 minutes then more than 75% of the rewards will go to the author and less than 25% of the rewards will go to curators. Therefore if I submit my relatively large (~$1) vote immediately, then all of my curation rewards will instead be author rewards. 
This doesn't matter to me directly as I am also the author, but since curation rewards are weighted by the order and value of votes, my relatively large vote being first lowers the curation rewards that everyone else voting on my posts will receive.
More Curation Benefits Everyone
This is exactly the opposite of what I want! More rewards for curators should, in theory, encourage more people to upvote my posts. More upvotes will generate more author rewards, so it's really a win-win.
So there you have it - I will not be upvoting this post for a day or two, and I encourage others to wait to upvote their own posts as well, especially those who have a large amount of SP. I believe that authors should upvote their own posts, but it seems to me that waiting to do so will benefit both the author and the community overall.
To my wonderful readers: come on in and grab some curation rewards (assuming you feel this post is worth your vote of course)! Please wait until this post is 30 minutes old though (or close to it at least) so your well-earned curation rewards go to you and not me.
How Much Can You Earn?
You can see what my posts typically earn on my blog, and I will be paying to promote this post using some voting bots as well so you can be sure there will be a decent amount of curation rewards to go around.
If you want an estimate of the curation rewards your vote specifically could receive, you can use the Curation Reward Estimator Tool I recently created for precisely this purpose.
Help Support Me As Witness!
If you like my contributions and/or my ideas and vision for the future of the Steem platform, I would appreciate your support by voting for me as a Steem witness.
You can cast your vote at https://steemit.com/~witnesses. Since I'm not currently in the top 50 you can write "yabapmatt" in the vote box at the bottom of the page.