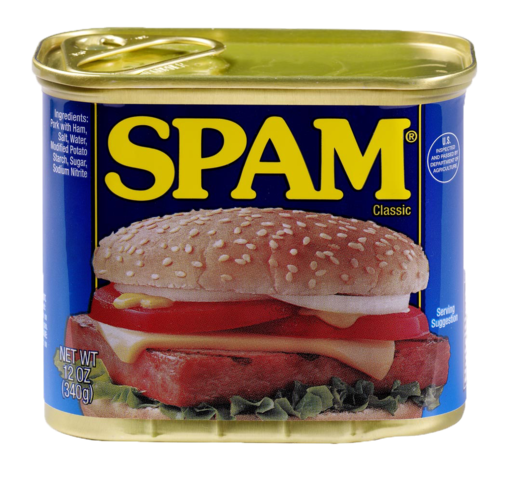 Last week I wrote about some of the biggest posters on Steemit and I observed that some of these accounts were spam bots that were automatically generating posts or comments in order to earn rewards.
What I didn't think about at that time was the sheer number of accounts involved. While there are certainly some major abusers of the platform who make hundreds of posts per day, there are also many smaller abusive accounts. These accounts might post 10-20 times a day, and only earn a few dollars. Individually these accounts aren't making a lot of money, but by putting together the earnings on hundreds of bot accounts, some spammers are making big money.
What's a bot account?
Since my first post, I've involved myself in a lot of community discussions and I've had a lot of people asking me about bots. Bots accounts are just like any other SteemIt account. A bot can do anything that a human user can do, including upvoting, flagging, commenting, posting, and managing a wallet. The only difference is that a bot is doing all of this automatically based on some code, whereas a human is doing it themselves.
Spam bots are bots that are specifically created to make a profit for their owners, usually by posting a lot of content/comments/upvotes automatically. Since there is no human running the account, these bots often rely on automatically stealing content from elsewhere on the internet, or repeating similar posts/comments over and over again.
Can't we detect and stop spam bots?
From a blockchain perspective, bots look identical to humans. A bot is just another account interacting with the platform. It's very difficult to automatically differentiate between bots and non-bots.
There are some security measures that can be used to slow down bots, such as adding captchas and requiring phone numbers / identification to validate accounts, however the more security that gets added to a platform, the more impact this will have on the experience of legitimate users. Also, bot designers are notorious for finding ways of circumventing security measures. They'll generate fake phone numbers, use AI learning algorithms or paid services to solve captchas, and so on.
Sadly, no automated security measure is going to prevent all bots, and even major social media platforms continue to struggle with spam and fake accounts on a daily basis.
Why don't we ban bots?
Beyond the fact that we can't tell what's a bot and what's a human, it should be noted that not all bots are bad. Whether or not a bot is good or bad largely depends on how its creator designed it and how they're using it. Some bots run contests, some bots help newbies, some bots like @cheetah fight against spam and stolen content:

Why don't we ban non-SteemIt code?
SteemIt is the biggest, but there's countless tools that have been developed for the Steem blockchain. Banning everyone except SteemIt from developing blockchain tools would really hurt Steem's value and it goes against the whole principle of cryptocurrencies (decentralization).
How bad is the spam?
That's anyone's guess. I'm curious as well, and once I get access to a SQL database I intend to do a bit more digging into the numbers. I had been using SteemSQL to look for this sort of data, but it moved to a paid model recently. While I support what they do, I'm not ready to fork out 10SBD to get access at this time, as I'm still a poor minnow and that's a large chunk of my current account value. There's various other databases for SteemIt and I'm hoping to find a new one to work with soon.
Bot spam is the easiest to detect because it's tends to follow certain repetitive patterns that can sometimes be identified and traced to similar accounts. However, bots aren't the only ones producing spam. Everyday users of the SteemIt platform are also guilty of creating spam, by posting low-quality content, stealing other peoples' work, and using copy-pasted comments. There's also a lot of ambiguity in terms of defining exactly what constitutes spam. If I comment "Nice post" on something, is that spam? What if I say it three times? Ten times? Fifty times?
Spam is a massive grey area. What's spam? What's not spam? It's a subjective judgment call, and my definition of spam might not match yours.
When I look over random posts in the "new" category, I'd say that about 10%-20% of them are spammy. Most of these aren't bot generated content, but they're users who have clearly not put much effort into their posts and are either using stolen content, or something like a single photo with a caption. Comments are even worse, often with more than 50% of comments on low-payout posts being generic comments like "Nice post", "I upvoted plz follow" or other comments that really don't contribute value to the platform.
It's a growing problem, and it's likely to stay a problem for quite some time as SteemIt experiences more growing pains. The best we can do is to continue to upvote quality content from new users, downvote junk, and stick with the platform to see where it goes.
---
Thanks for reading,

-Matt

If you enjoy my posts, don't
forget to upvote and