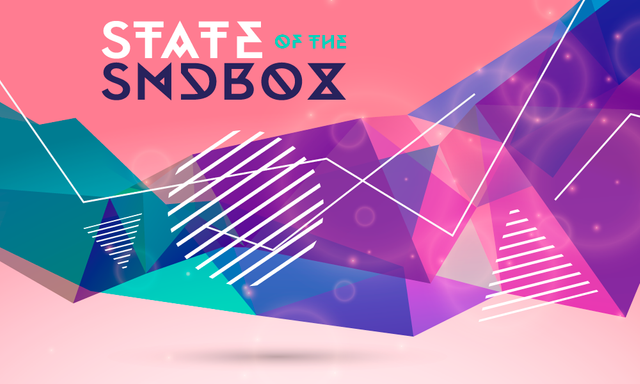 State of the Sndbox is a weekly newsletter that provides the latest in Sndbox activities, challenges, projects, and resources for creative empowerment of the Steemit community. To get up-to-date on all of our development throughout the week, be sure to follow our feed @sndbox.
Image by contest winner @gabynnette
This Week in the Sndbox
---
Welcome to the 61st State of the Sndbox newsletter! This past week was a wild one! First, we announced the winner of the SteemFest 3000 challenge. Congratulations to @honeydue who will receive a free ticket to SteemFest on behalf of @anomadsoul, @blocktrades and yours truly! Tuesday was Hardfork 20 day across the Steem ecosystem. With much of the community unable to broadcast we collected a handful of FAQ's and spent the day doing our best to answer pressing community questions. We also hosted some new #dappexplorer exercises. Looking ahead, next week we're thrilled to be a Media Partner for the upcoming Mondo.NYC blockchain conference and music festival.
Community Updates
---
New Rules for the Blockchain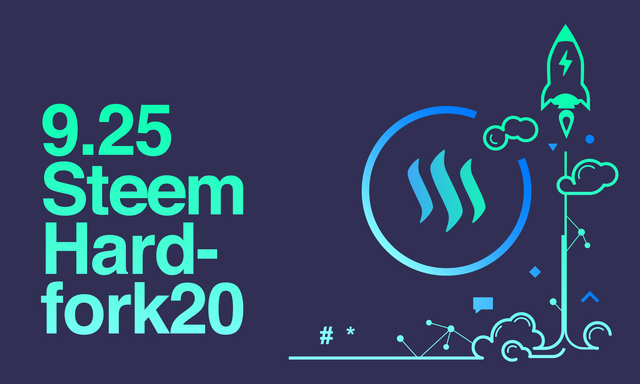 They don't call 'em EasyForks. This was a big week for mana, resource credits and all kinds of Hardfork 20 updates. Steem has some new rules that the ecosystem is still adjusting to, including - how you can create new accounts, post comments, upvoting / curation.
Read more about Hardfork 20 updates in this post.
Discover + Curate + Explore
| article-topic | author |
| --- | --- |
| farming | By @kimzwarch. Read more, click here. |
| | Urban farming is a merging of both IoT and advanced farming technologies that is practiced in major cities. With the demand for more fresh produce, support from the government, and utilization of available shop spaces, this proposal puts forward an Urban Farming application that gets Property Owners, Farmers, Consumers in the same place to make healthy food a reality, benefiting all those involved. |
| architecture | By @critday. Read more, click here. |
| | Architecture students often share their design ideas on instagram to document their journey and to use it as a portfolio. @critday explores Steepshot and compares the interface, incentives, and user engagement on both platforms to encourage the use of this disruptive new social media platform. |
| finallynetwork | By @sambillingham . Read more, click here. |
| | @finallynetwork is an innovative project based on the Steem blockchain that automatically creates a website our of your Steem blog. Exciting new themes and other features have been released , and many more upcoming ones are in the pipeline. Have an idea for this new platform? Check out the post and leave a comment to contribute. |
Recent Reminders + Announcements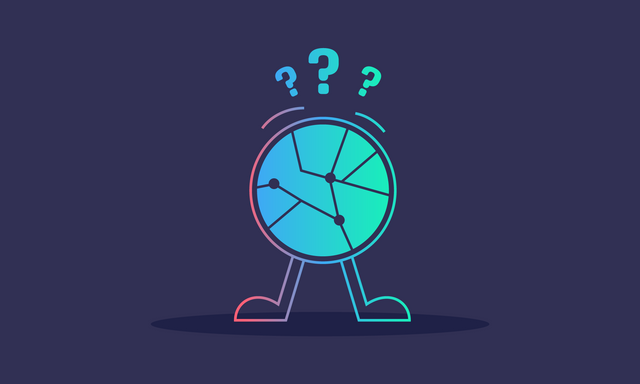 Go beyond the blockchain and join us in our exploration of both existing and upcoming apps built off the Steem, Ethereum, Bitcoin and more.
Tell us which one is your favorite! Have a hard time choosing? How about proposing your own?
Use the #dappexplorer tag and comment your post links here with an explanation of your pick.
SteemFest 3000 Challenge Winner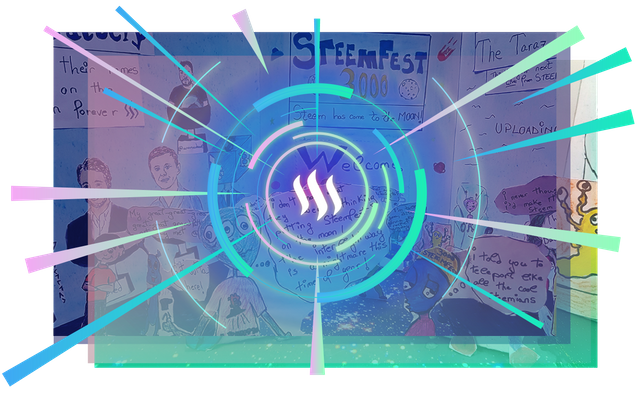 What would Steemfest 3000 look like?
We invited Steem creatives to illustrate their future fest with a a drawing, an abstract painting, a sketch, 3D rendering, sculpture, mosaic, cartoon, diagram, performance how they visualize this futuristic gathering. This exciting challenge is in collaboration with @anomadsoul and sponsored by @blocktrades.
Congratulations to @honeydue! The final pick is @honeydue's imaginative take on the challenge with a full diorama of what the scenes and event booths would look like, relating the futuristic characters to current ones and speculating how the crypto world will change as well as how we will be using the Steem blockchain in that era.
Read more about this challenge winner's entry here.
Music and Blockchain Collide at Mondo.NYC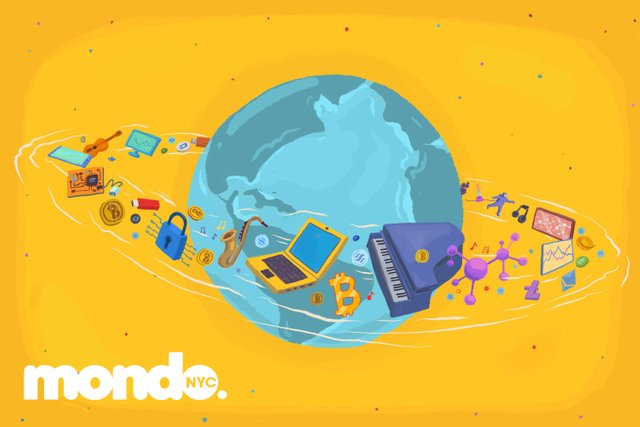 Sndbox + The Creative Crypto Magazine,
@creativecrypto
, are official media partners for Mondo.NYC blockchain conference and festival, happening in Brooklyn on Oct 2-5.
Mondo in NYC has held music festivals with up to 7,500 event attendees and is breaking into the tech space through this major event focused on the blockchain.
Check out the event speakers that include Sndbox Co Founder Michael Lee and Steemit Inc.'s Andrew Levine (@andrarchy), alongside many more blockchain leaders and innovators in the full post here.
---
This post was authored by @luvabi, a steward of the sndbox incubator. Learn more, follow @luvabi or begin a conversation in the comment section below.
---

Empower artists, writers, musicians, non-profits and community initiatives - delegate Steem Power to @sndbox (using the links below) or follow our curation trail. Learn more about Sndbox - watch our introduction, here.
Follow us on Twitter, YouTube, and our magazine The Creative Crypto / @creativecrypto