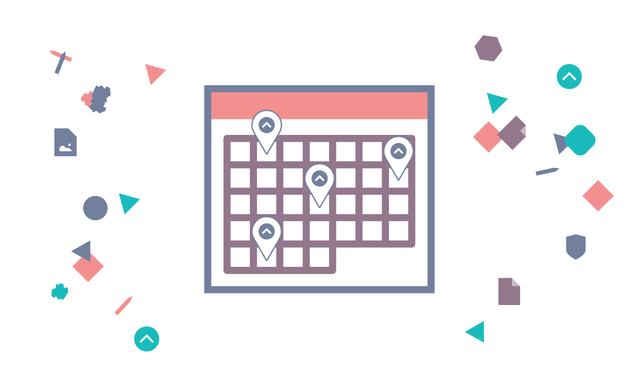 Upvotes of the Week is a weekly record of upvotes - presenting Sndbox member content and highlighting creative / impactful work by the greater Steemit community.

@playitforward
:
There is music around all around us. This series features an element of everyday life and how it can inspire a soundscape.This episode features ducks floating down a stream at the Olympic National Park. As each duck passes the branch on the right, they trigger wind instruments to sound (oboe, English horn, clarinet, piano).
@animagic
:
Oil Painting effects are becoming more and more popular. I wanted to experiment with how I can manipulate fireworks. Painting them in Photoshop seemed like a really cool approach to making something like fireworks take on a slightly different light (pun intended).
@mrblinddraw
:
Janeta is a high fashion designer. This painting is supposed to feel like a high fashion take on someone who works in fashion. The colors, contrasts, everything was chosen as if it were designed to be a piece of high-end clothing, furniture or... art.
@steeminator3000
:
Eventhough we didn't know what exactly happened at the moment of Big Bang . It is a widely accepted theory that has been a beacon of light to our existance. From nothingness to something and it all happened with a gigantic explosion. Todays Doomsday Scenario Big Crunch is the quite opposite of the Big Bang from everything to nothingness.
@bree1042
:
Did you have to juggle a very hectic schedule today? If you've ever wondered how time can seem to fly faster than the speed of light, then there are two people I'd like you to meet: Momo and Beppo.
@roused
:
There is a temptation to think of art, beauty & aesthetics as being on one end of a spectrum, and functionality as being on the other. At times that may be true, but it isn't always the case. Yesterday I posted about a pedestrian bridge that I personally find aesthetically pleasing. It's also in harmony with its surroundings, yet thoroughly functional.

@alvinauh
:
At times, it can be difficult to continue trying to post quality content on Steemit. One may get demotivated and overwhelmed. However, it's important to continue learning from past mistakes and never give up.
@heymattsokol
:
Matt is currently posting a series of in-depth investigations for the top 50 popular cryptocurrency tokens. This week's post on Siacoin went on to be translated in three languages, get retweeted by the official Siacoin twitter account, and now sits at more than 1,400 views! You can follow him to catch the remaining 41 entries in the series.
@myego13
:
What if Achilles had sever's disease in his heel since childhood?
Yes, we are correlate another myth to real disease.
Support Creative Authors and Impactful Projects
---

Want to support Steemit authors like these? Consider joining our curation trail! You can learn more about the @sndbox incubator mission here.
Interested in becoming a @sndbox member? Learn more about our nomination process here.
---