As it's growing darker out and some people are starting to fire off fireworks for the 4th of July I am sitting in my office thinking about how to help better Pay It Forward here and in life. I live a fairly blessed life and while life has tossed more then a few monkey wrenches at me over the years life has been good. Not a rich man in terms of money, but in life I am as rich as they come.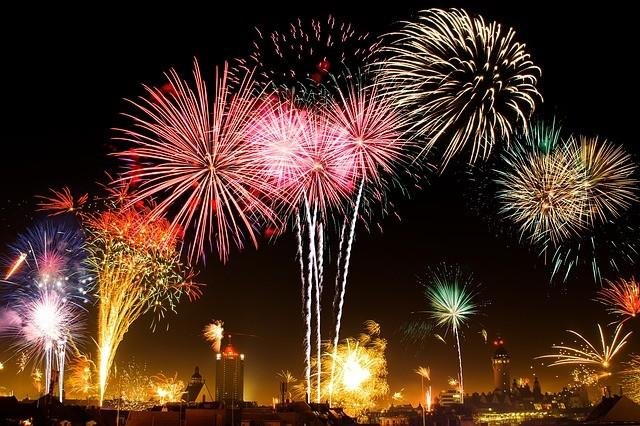 Pixabay
So why am I sitting home alone tonight if I'm so rich with friends and family...well I spent the entire day hanging out with friends. Watching my kids get rides in the sidecar of a motorcycle, played games, and had a few drinks. But tomorrow I must be up at 5am so staying out late isn't an option so I'm home while my Wife and Kids stayed out with our friends to go see fireworks. Like I said, I'm not rich in the money department so I work my butt off most days.
Anyways back on point. Wanted to let you all know that I'm tossing some ideas around in my head on how to give you more in terms of rewards and exposure when you enter the contests we will host. But most importantly how to better reward those who enter the Curation Contest. This contest takes time and effort. I know with the lower price of steem the rewards have been fairly small and I honestly feel bad about this. So far I haven't come up with an ideal solution, but know that I'm trying to find even more sponsors and hope at some point in the near future to be giving out larger rewards. One thing that I know can help you all get more rewards is eSteem.
eSteem
Now for those of you that aren't using eSteem (@esteemapp) you need to consider it. Each post made using eSteem has the chance of being curated by one of the manual curators. These curators look at the posts made and decide which ones to award a vote to by esteem and good-karma. The total value of these votes varies based on the reputation of your account. They don't share exactly how the algorithm works, but the value of the vote for this new account is much lower at $0.79 then it is for @thedarkhorse account which just got a vote of $3.83.
Mind you not all posts get curated and they are looking for quality posts. But at the very least everyone should look into using esteem for their curation contest entries. I know for sure that many of these have been picked up and rewarded in the past and at least 1 has already been picked up this week. The top 2 most valuable votes on that post are from the esteem account and good-karma.
1 important point that you need to keep track of. You can only be curated once per 24 hours. So if you post a lot don't expect all your posts to get picked up.
So hopefully that helps some of you earn bigger rewards on your curation entries!
Account Building
Nothing new to share with you on the account building side. Just please keep up the support and everyone will see the rewards for their efforts. No vote is to small and resteems are great exposure.
Think we are about 2 weeks out from launching the first contest that will be run on this account. Looking forward to getting this started and a sponsor is already in place for SBI shares.
It has been suggested that some people may not know about @pifc and why we are running account builder posts. Makes sense, it's a new account and not everyone knows about the amazing Pay It Forward Curation Contest.
@pifc will be the home of all Pay It Forward Contests. To get to a point where this account is strong enough to give out real votes and be at least slightly self sufficient we are running "Account Builder" posts every other day. The SBD & Steem earned from these posts currently is purely used to power up the account.