It's time once again
to meet some of the newest
members to join the
Steem Community!



Join me as I take a look at the
Introduce Yourself Tag on Steem!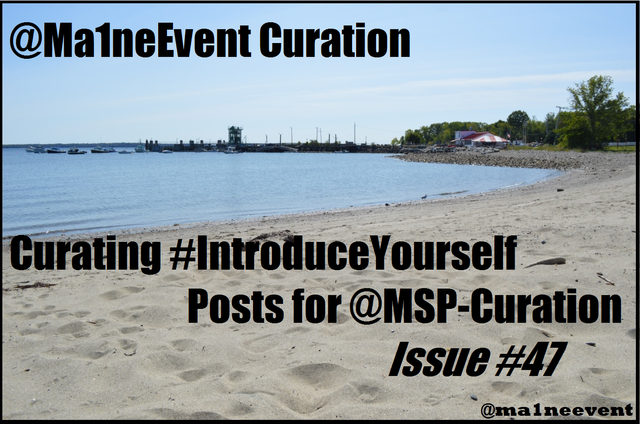 Original Photo by @Ma1neEvent


ISSUE # 47


Welcome back to my weekly curation blog for @MSP-Curation
and the @MinnowSupport Project!


After a week off, I am back to curate some new Steemians who have created introduction posts using the # Introduceyourself tag on Steem. Help me welcome these new users to the community!


Come hang out with your fellow Steemians
in the @MinnowSupport Community!


If you are looking for a community of Steemians to interact with, Be sure to check out the @MinnowSupport Project (MSP)by visiting their profile on Steemit. There will be a link that will send you to the online chat community on Discord, in the Peace, Abundance, Liberty Server.


MSP / PAL is also the home of a great Steem Based podcasting stream called @MSP-Waves, which features live talk shows and music from your fellow Steemians!


Hop in the pond anytime and say hello!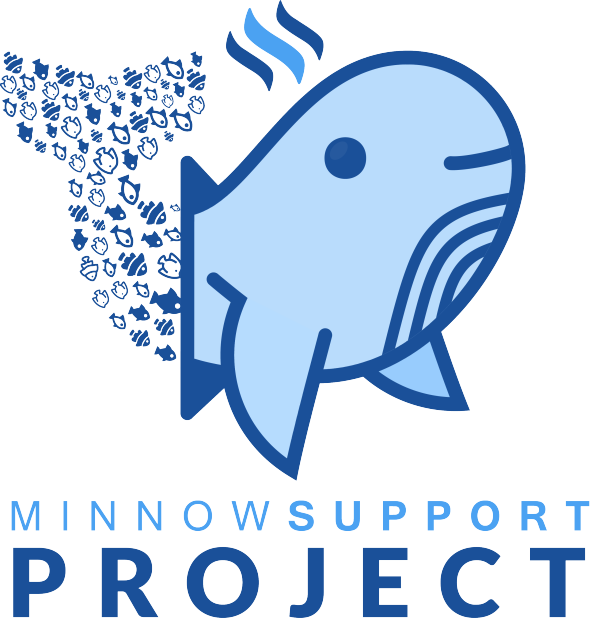 Join me in welcoming
five new Steemians
to the Community!


Our first new Steemian is currently in Germany! Please say hello to @mikemeister. He shares with us that he has been traveling the world his whole life, and has always been interested in computers. In addition to travel and computers, he also enjoys motorcycles as well. Say hello to this new member by visiting his intro blog below. Welcome to the Community @mikemeister!




Our next new Steemian joins us from Australia. Please welcome @halo4shaun! He shares with us that he enjoys photography, and includes a cool photo he took in the post. He also plans to share things about philosophy, music, and more. Welcome to the Steem Community @halo4shaun!




Next up we have a new Steemian from the USA. Please say hello to @andrewfleming! He shares with us that over time, he has become an avid reader. He shares a bit about his past with us, his philosophies, and that he is learning to become a coder! You can read up more about him in his new intro post below. Welcome @andrewfleming!




Our next Steemian to share with you joins us from Canada! Please welcome @thehippierays! After losing her original password, she's back on Steem! She shares with us that despite battling fibromyalgia and scoliosis, she is trying to also raise awareness and rase money for medical research for CRPS. She says she is an overall positive thinker, and plans to share that lifestyle with us on Steem! Please read more about her in the introduction post linked below. Welcome to the Steem Community @thehippierays!




The fifth new member to share with you this week is @open3ye! Joining us from the USA, they share with us the amazing story of the night they were born, his parents, and how he grew up living in a wooded area. He has learned a wide variety of interesting skills, and says he hopes to always be a positive and good person to mother nature. Read more about this interesting Steemian in the intro post below. Welcome @open3ye!




A Big Hello
and Welcome
To Anyone who is
New to the Steem Community!

I hope you can all take a few moments,
and welcome these new members!


Join me next week for issue # 48, and five more Steemian introductions!



You can Support Curator @Ma1neEvent with SP Delegations:

Your Steem Power Delegations can help me provide Steemians a bigger reward boost when I curate their blogs each week! I am an active curator for many groups in the community... including @MinnowSupport Project, You Got Snekked, and @OCD.
Any SP Delegations are GREATLY appreciated.


Feel free to contact me on Discord Chat @Ma1neEvent if you have any questions about SP delegations.
You can use the links below for easier delegation access:



Click here to Delegate 50 SP
Click here to Delegate 100 SP
Click here to Delegate 500 SP
Click here to Delegate 1000 SP