Image property of @photovitamin
Have you ever wondered what is the photographer's secret for those perfect shots? @photovitamin, a "hobbyist photographer that wants to grow", has discovered that growth comes only from "practice, practice, practice". That is indeed the exercise that is shown on this post: @photovitamin wakes up, gets the camera and goes to chase some great photos. What I loved the most of the result is the delicate colors and the winter beauty of Bucharest, captured masterfully both in nature and in urban shots.
In this beautiful post, you get to watch a fox and a runner on their usual habitats, spotted by @photovitamin's lens. Also, some freezing wilderness and a few swans skating. Throughout, you will have the photographer's insight on the walk and the shots, so anyone could get a bit of experience or ideas just by reading the post.
"Go out, shoot, go home, Edit. Simple and repetitive workflow will get you to great results. I do that for almost a year now and my photography skills are getting stronger and stronger as you can see from my blog." — @photovitamin
Image property of @photovitamin

Image property of @lightcaptured
"My name is Damian and I'm a visual artist / professional photographer. After chasing a career in the IT sector for more than 15 years, back in 2013 I decided to make my life happier and simpler by devoting myself to photography. I enjoy photographing many things, but I love travel photography, making portraits and covering interesting events, either personal or company related. I am also a stock photographer, selling visuals (both photos and footage) to more than a dozen of agencies. I have Master of Sciences degree in Nuclear Energy, I write from time to time, mostly my travel stories and am a guitar player, my favorite types of music are jazz and rock, sometimes chill-out when there's more on my plate." — @lightcaptured
In this post, we are presented through beautiful photos an exciting activity: paragliding. As part of a three-days adventure for photographers, Damian Hadjiyvanov (@lightcaptured) spent a Saturday "dedicated to flying over and photographing one beautiful part of Central Bulgaria, called Rose Valley."
From an astonishing sunrise to incredible scenarios spotted from above, Damian certainly shows us the many perspectives he got from the experience. Ignoring vertigo and keeping the camera safe and steady are to be prioritized if we ever do something similar, for sure! I think the incredible views would be worth the risk.
It was hard to pick just one photo, having the colors of a blossoming lavender field, the architectural glimpse of a Russian church with golden domes, the crazy patterns of civilization painting... But here I leave you my favorite shot, and I highly encourage you to check the rest!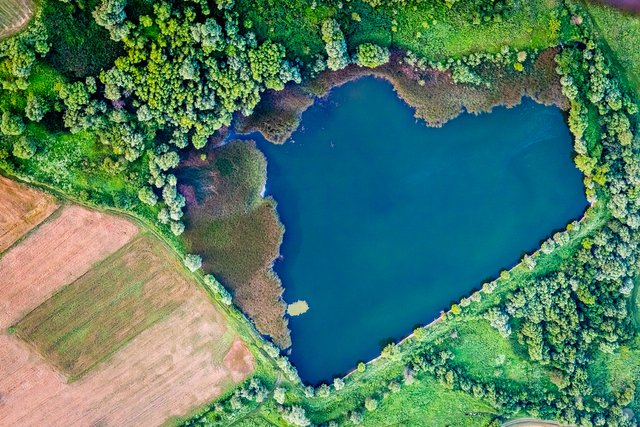 Image property of @lightcaptured
"I love driving, I calculated my mileage recently and it appears I've been to the Moon and back about 3 times already! Part of my time, I am in Sofia, Bulgaria, working on few interesting and challenging photographic projects. I also travel a lot; travel photography is a passion of mine as you already know. However, I am always open to new ideas, accomplished either in a team or by myself. I am looking forward to work with you!" — @lightcaptured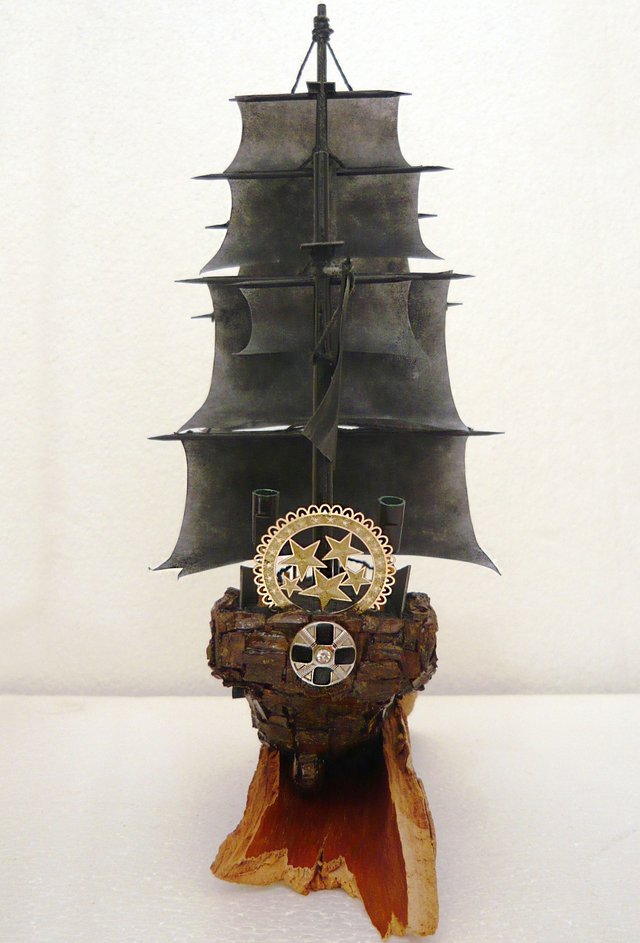 Image property of @pluridimensional
Earlier I mentioned how practice can be the path for mastering an activity, but it is undeniable that you must have a certain spark: inventive and creativity are a great part of it. Enrique Jesús (@pluridimensional) brought us the birth of the "Ocean Oak", an original ship with a mighty look, built from scratch.
From reutilized materials that can be considered simple or common on a different context, we get to see the boat coming to form, through the process photos. To make it more realistic, Enrique included a bowsprit, actual wood, little cannons and a stern, among other cool features.
After some varnishing, that gave it the antique, vintage final touch, the "Ocean Oak" was finally ready to sail!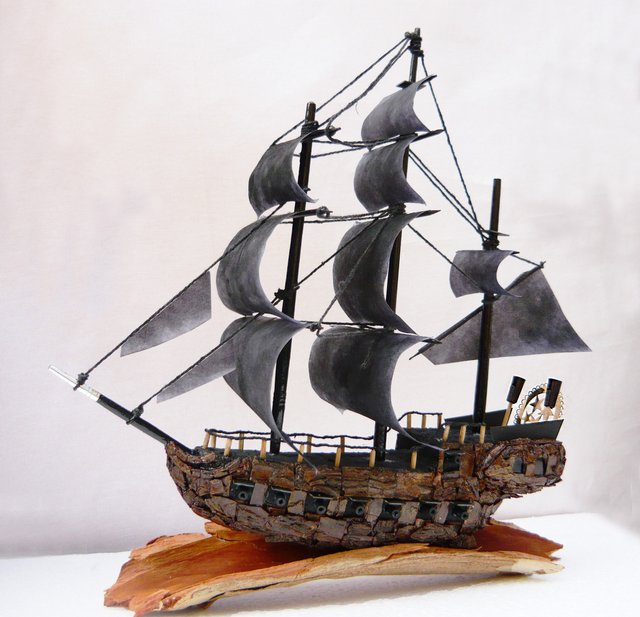 Image property of @pluridimensional

Image property of @jaytaylor
Looking back in the past can serve not only as inspiration for artworks like the one I presented above, but also as a source of wisdom. Through a beautifully written set of thoughts and memories, Jay Taylor condenses some of her paternal grandmother's, and her own life experiences. To find value and universality in other's words is an enriching part of being a human.
"To me, in the end, whatever anyone else felt or thought about her, Gran was always my Gran: a beacon of light, cheering me on, willing me to succeed, shining with joy every time we saw each other. She still is, in fact. She's right here in my heart, probably standing at my shoulder as I type these words." — @jaytaylor
"Pain travels through families until someone is willing to HEAL it. Never truer words were said. I'm as far from perfect as I ever was, but as willing to admit it, too. So Here I Stand, with my "precious gift", wondering just how far it extends..." — @jaytaylor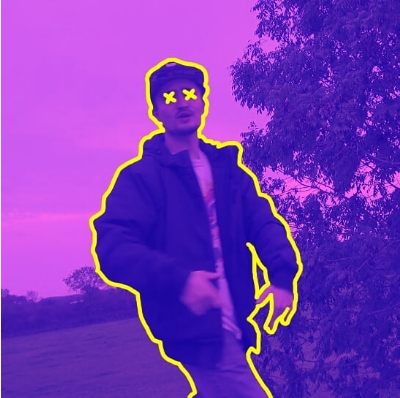 Image property of @benja, from his Instagram
To end on a musical note, here is some rap with a LoFi vibe I enjoyed quite a bit. The music video was produced and animated by @benja himself. He aimed for a perfect balance between nature shots and artistic effects. I believe he nailed it, and also the lyrics flow smoothly over the backing track. It's all part of his artistic expression, both as MC and illustrator.
"Around two months ago, I dropped my Oxygen mixtape with some dope HipHop and Rap songs. This song, ''Am I Really Livin' '', was included on that project, but I decided to make a little music video for it, as I happen to like this song a lot." — @benja

This Curie Author Showcase was written by Curie Curator @zoexantelamv (Zoe Anavid Moreno Vaamonde) at times with input from other Curie curators and reviewers. All images and quoted texts are the copyright of their respective authors.