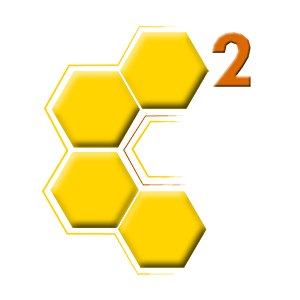 ---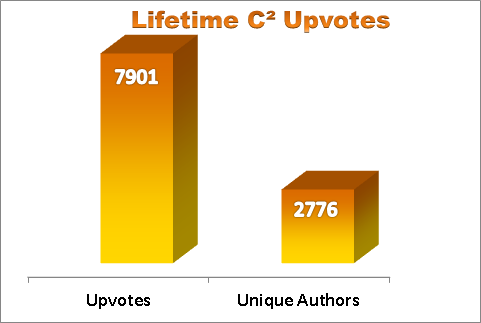 Three months have flown by and the C² Curation Collective continues to grow. Nearly 8,000 posts have been upvoted & resteemed through the @c-squared community account after manual curation & review in the C² Discord server.
@c-squared has consistently upvoted over 500 posts each and every week!
---
What is C²?
The Curation Collective, AKA C² / @c-squared, is a community intended for curators
on the Steem blockchain. Curators share curated links in the C² Discord server; C² voters review submitted posts for spam/plagiarism then upvote & resteem on the
@c-squared
community account.
Any individual or curation group is welcome to join C² on Discord and request the "curator" role:
https://discord.gg/B8JFmJ4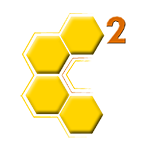 There are currently 1653 members of the C² Discord community
There are currently 213 active curators in the C² Discord community
There are currently 35 active voters for the @c-squared community account
C² currently supports English, Dutch, Filipino, Indonesian, Spanish & Turkish language posting, with plans to support more languages where there are multiple interested curators and an active community of posters producing content in the language. All non-English posting is reviewed by TWO curators who speak the language before upvote.
---
CURATION COLLECTIVE MISSION STATEMENT
Provide a community where curators on the Steem blockchain can come together and receive support for their curation efforts;
Upvote & resteem under-rewarded authors and great posting on the @c-squared community account;
Promote engagement in comments on the STEEM blockchain.
C² - upvoting real posts by real humans
---
READ THE COMPLETE C² CURATION GUIDELINES
in the
#guidelines channel in the C² Discord community
(check the pinned notes, pushpin icon upper right, to read the guidelines in the correct order).
---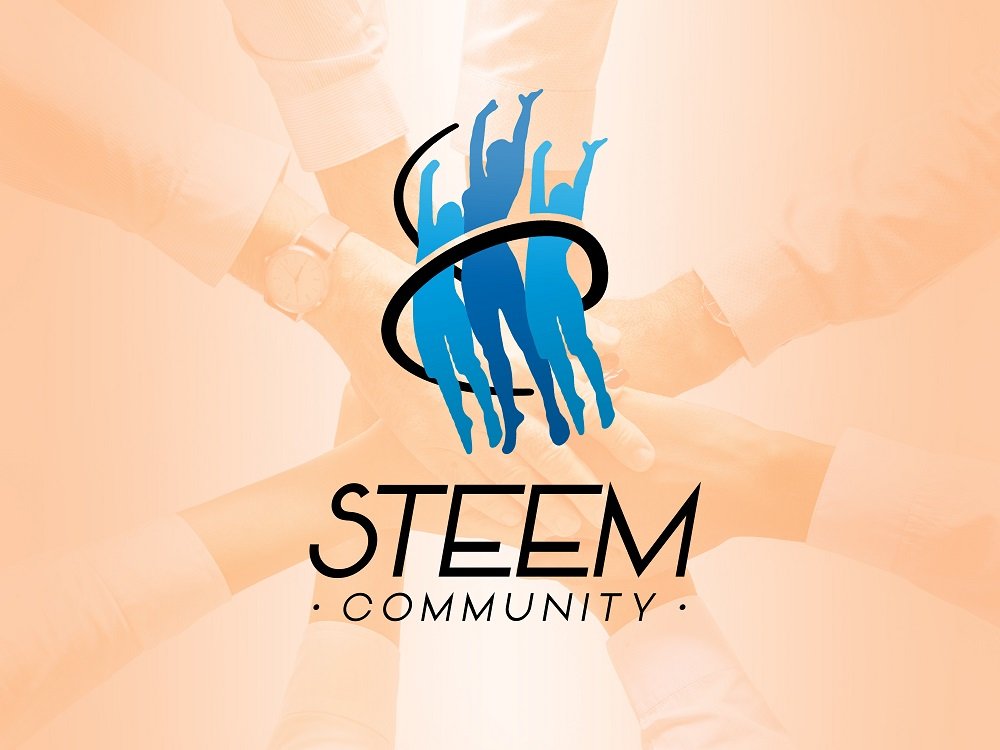 C² is very excited to announce a partnership with the @steemcommunity witness, a witness project run by @abh12345 and @paulag. The @steemcommunity goals fit very nicely with C²:
Empowering Curators, Community Leaders, and Minnows.
Valuing engagement and positive interactions.
The "curation" part is an obvious fit, and C² also values and promotes engagement through weekly contests. This partnership has already yielded a 500 SP delegation from @steemcommunity to @c-squared to help the curation effort. C² and @steemcommunity witness are looking forward to helping each other grow and achieve our complimentary goals.
Learn more about @steemcommunity witness:
Please consider a vote for the @steemcommunity witness
---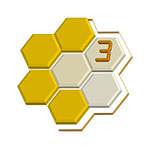 NEW C³ curation trail
We are excited to announce a new function of the
@c-cubed
account as an available curation trail at
SteemAuto.com
. Unlike the
@c-squared
account which upvotes 70-100 posts daily at an average of ~13% vote strength,
@c-cubed
will cast ~ 10 upvotes daily, all 100% strength votes, on the very best posting curated through C².
@c-cubed
is already available as a curation trail and voting on the account will begin in the coming week pending some development on the vote bot.
C² recommends that any smaller accounts wanting to support a C² curation trail should follow the @c-cubed trail. The 100% strength upvotes allow a vote trailer without much SP to still leave a vote above the dust threshold.
Curating the Curation Collective. Hmmm, that is C³!
---
@c-cubed will also continue to be a blog about C². You can expect to see updates about the C² Curation Collective, as well as semi-regular curation posts featuring authors upvoted by C², published on the @c-cubed blog.