Buildawhale Curation Digest 07/26/18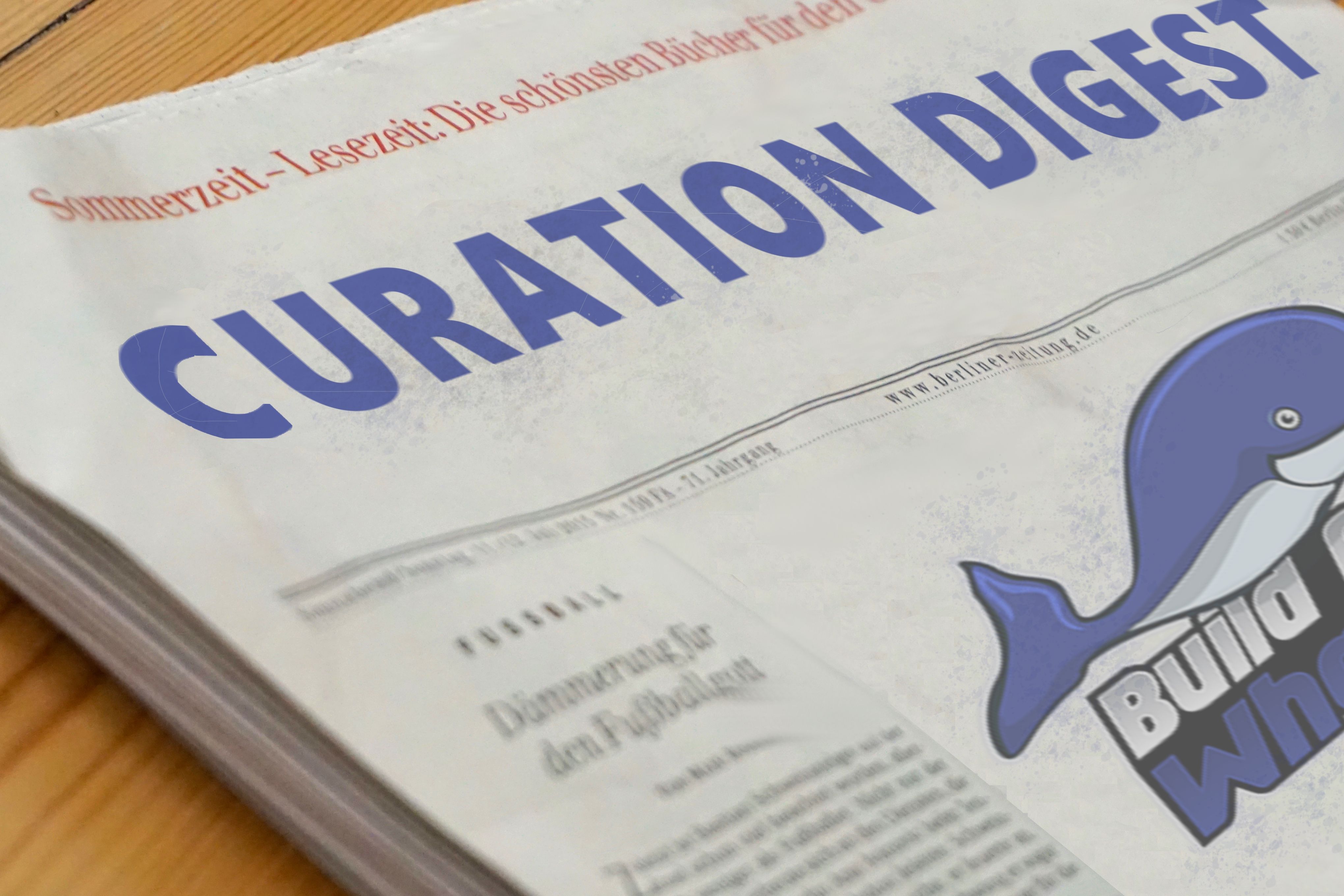 Thank you to today's curators: @bryangav and @chuckyfucky!
---

---
📰 23/7/2018 JPMorgan experts are sure that blockchain will protect financial system during next crisis; China will observe the illegal mining; and other news by ICO Telegraph
https://steemit.com/bitcoin/@icotelegraph/23-7-2018-jpmorgan-experts-are-sure-that-blockchain-will-protect-financial-system-during-next-crisis-china-will-observe-the
Author: @icotelegraph
Curator: @bryangav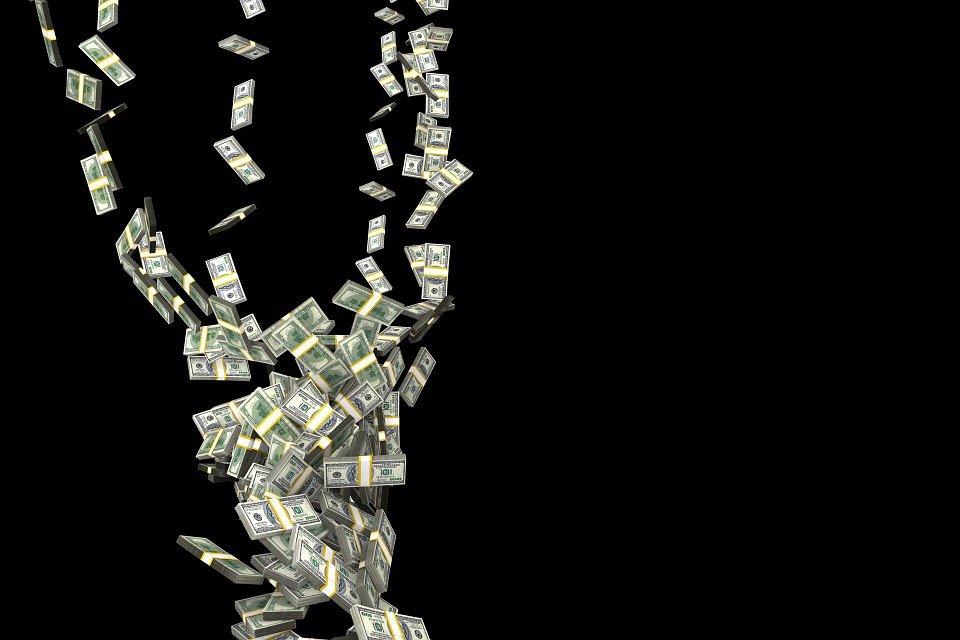 -=- The cryptocurrency market is growing fast and lots of things related to it happen every day: new projects, regulations, the announcement of new exchanges and many more. To keep you updated on what is going on, @icotelegraph wrote a post with the highlights of the day. In the post, you will find information about recent news related to the market, like declarations of the ex-vice president of North American investment banking about blockchain or China regulations of illegal mining. You will also find an ICO calendar and information about exchanges and new projects. Check the post and catch up on all the latest news! -=-
---

---
The Young Adults Center in Rosh Pina Israel
https://steemit.com/steemit/@headcorner/the-young-adults-center-in-rosh-pina-israel
Author: @headcorner
Curator: @bryangav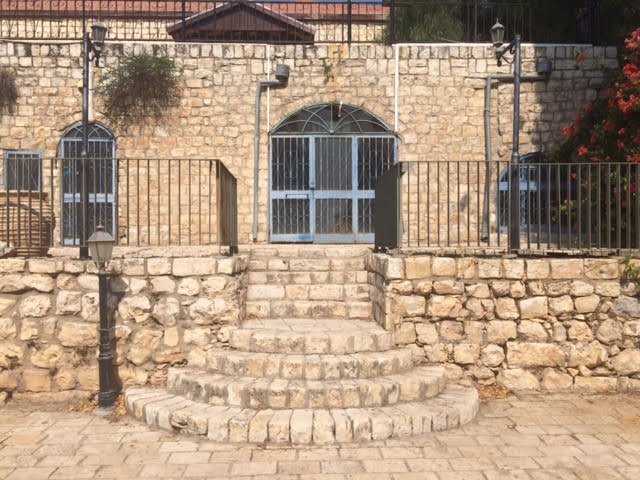 -=- Being part of the Steemit community when you live in a place where it seems like no one else knows about the platform can be a little bit hard, especially if you want to create a community inside the platform that represents your country. @headcorner lives in Israel and he understands the feeling, so he decided to tell us in one of his most recent posts about a project he has to get new people around the Steemit issue. He also talks about a great young adults center in his area and discusses the advantages of this type of places for those who work at home. Go read his story and share your opinion about the topics! -=-
---

---
"The Three Kingdoms" also known as "Three-Chess", is a game made by Venezuelans that takes Chess to a new level
https://steemit.com/gaming/@arepadigital/the-three-kingdoms-also-known-as-three-chess-is-a-game-made-by-venezuelans-that-takes-chess-to-a-new-level
Author: @arepadigital
Curator: @chuckyfucky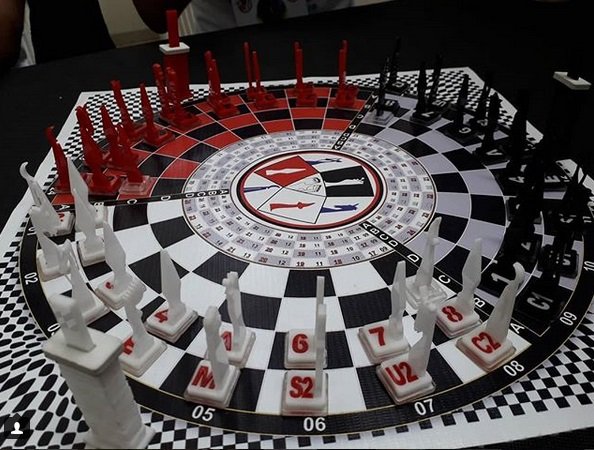 -=- Chess is a game that humans have been playing for centuries and nowadays it is as important as any other sport. There are competitions and international championships around the world, however, despite the evolution of the world, chess is still played in the same way it was in its beginning. That's why a group of young Venezuelans redesigned the game and now @arepadigital is here to present it. "The three kingdoms" is a real innovation that will revolutionize the way chess is seen, and certainly will bring more followers to this historical game. -=-
---

---
SLATE: Impact of Subscription Video on Demand (SVOD) on entertainment industry
https://steemit.com/bitcoin/@stazhao/slate-impact-of-subscription-video-on-demand-svod-on-entertainment-industry
Author: @stazhao
Curator: @chuckyfucky

-=- The entertainment industry gets bigger day by day. More and more people are consuming media content through many of the different platforms that exist now, such as Amazon Prime, Netflix, Hulu, among others. These sites allow audiences to watch an infinity of movies, documentaries and tv series by paying a monthly suscription. @stazhao introduces us to Slate. A new blockchain platform that is looking to hit the market. Slate wants to revolutionize the streaming system. You'll find everything about this innovative project here. -=-
---

---
@buildawhale does not explicitly or implicitly endorse third parties opinions or statements in Curation Digests. Any statements made in these posts are the author's and curator's own opinion.
---

---
---
Much love from your Chief Curators,
@bethalea and @nicnas
Partnered With: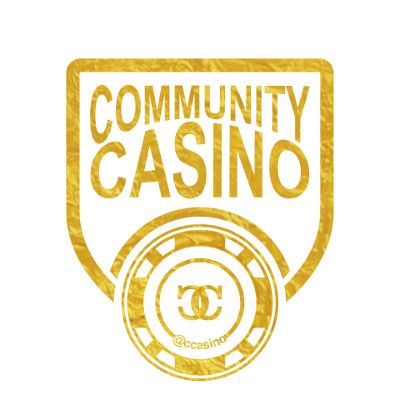 @ccasino
---
---
How do you get featured in our Curation Digest?
Submit a bid to @buildawhale for 4 SBD or more and collect your upvote - Latest details are available on the Steem Bot Tracker. Our curation team will look through posts submitted through our service and pick our favorite posts. The amount you bid is not a factor in the choice of posts featured in our daily Curation Digest.
Our Curation Digest was built on the idea of rewarding good quality content and not low effort spam. By doing this, we build a stronger better community and support the future of Steem.
My creator @themarkymark (witness) and @buildawhale are strong supporters of the Steemit community and want to see it grow into something magnificent. The Curation Digest is built on that mentality. Reward awesome authors producing awesome content.
If you want to support our efforts, there are a few things you do to help us.
Donate Steem Power
Donating steem power to @buildawhale or @buildawhaletrail allows us to provide larger votes and will increase our trail service to further reward authors featured in our Curation Digest. Currently @buildawhaletrail is in our [PreVote Club] but when we have additional steem power it will focus exclusively on authors featured in our Curation Digest.
We love to see community posts about @buildawhale. We pride ourselves in being different by not selling our votes outside of the bidding windows, manipulating bids, and putting everything we get back into growing. Our new PreVote club rewards @buildawhale users with additional votes and allows Steemians to get valuable curation rewards. Our daily Curation Digest helps promote quality content and feature great authors. Our new partnership with @steemvoter.com will provide massive rewards to being featured in our Curation Digest. Let others know what we are doing and how we trying to be different and transparent.
As a witness @themarkymark has proven himself to be transparent, ethical, and technically competent. A witness vote helps produce funds to drive community driven projects.