Dayak and Acehnese traditional clothing
Hi ... Steemians ....
Indonesia is country that has various tribes. Each tribe has different culture, including traditional clothing. This cultural diversity, of course, becomes an Indonesian treasure that is priceless.
In west end, Indonesia has an Acehnese tribe, while at east end, Indonesia has Dayak likes. The two tribes at end of Indonesia, certainly have culture that is very much different, including their traditional clothing.
So, some time ago, in city of Lhokseumawe, Aceh Province, Indonesia, student level carnival was held. Students use traditional clothing from various tribes in Indonesia.
So, among entourage of carnival participants, there were three students who walked hand in hand. Two are wearing Acehnese traditional clothes, and one is using Dayak tribal custom clothing. Combination and togetherness of three students who use traditional clothes from the end of the tribe in Indonesia, is my concern, so I immediately photograph.
Next, four photos of students who go hand in hand with traditional Acehnese and Dayak clothes:
---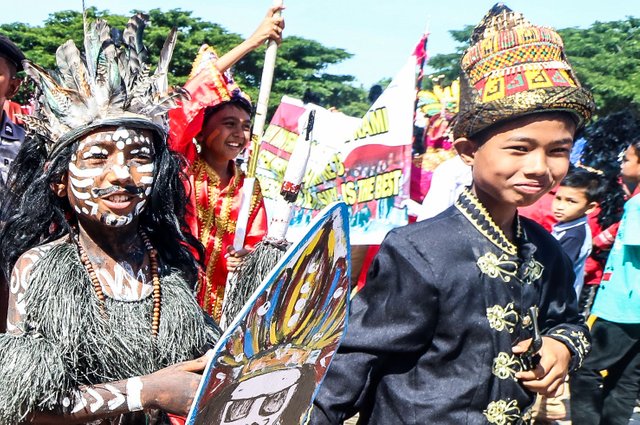 Click on image to view full screen
---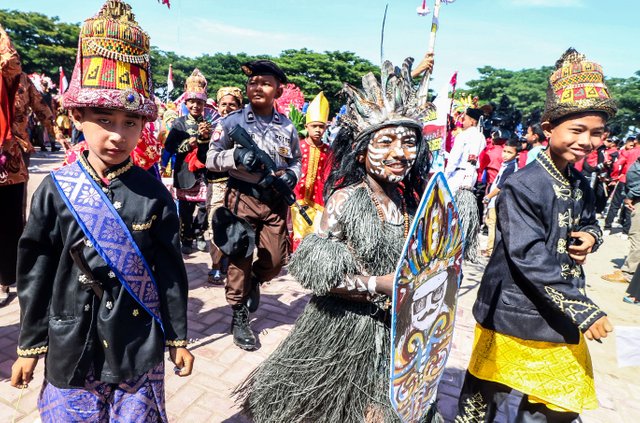 Click on image to view full screen
---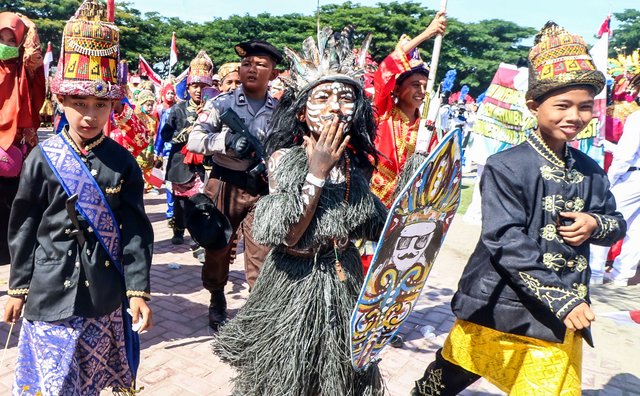 Click on image to view full screen
---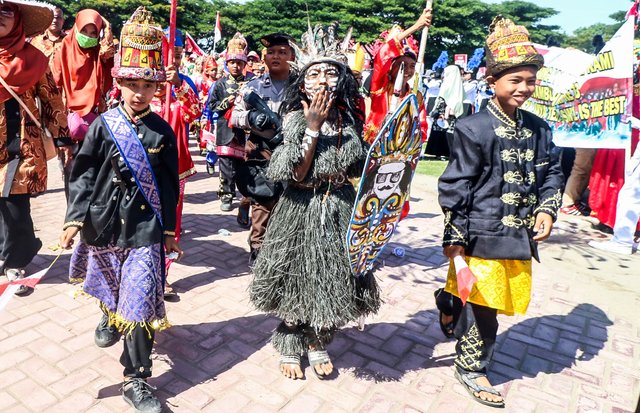 Click on image to view full screen
---
Camera : Canon EOS 760D
Photograph : @saifuelbahrie