Debatable Dangers 2
Not too long ago I wrote a post on the risks and pitfalls used by smart people in public debates. We discussed how this kind of discussion, often performed before a life audience, carries with it the risk that the winner in the debate is seen by the audience as the one telling the truth.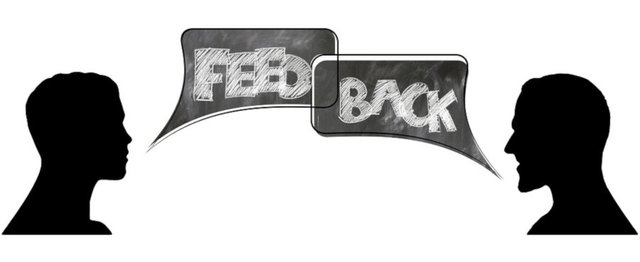 source: Needpix.com
You can read that post right here: Debatable Dangers. This is a short follow-up, just to cover one or two points not covered in that post. The audience, for example, plays a pivotal role in these debates. This is because there's little to no chance at all that you'll change the mind of your ideological opponent in this one discussion. That's not to say you shouldn't try, but you should understand that you probably won't, even when you're the one holding all the factually correct positions. And this is where the rhetorical tricks come in; in a public debate it should be your aim to win, not to change the mind of your opponent, but to potentially change the mind of a couple of audience members. And unfortunately this means using any trick you can get away with.
One of those tricks is actually simple; be honest. Not necessarily in your use of rhetorical tricks, but in the admission of the limits of your knowledge and expertise. This is an offensive as well as a defensive tactic. It's offensive in the sense that you paint yourself as humble and you leave open the opportunity for your opponent to be able to change your mind. But it simultaneously closes off an avenue for your opponent to make you look like a fool by being able to correct you on subjects you clearly don't know too much about. Notice how all this has nothing to do with finding common truths through the honest exchange of ideas, as discussed in the previous post, and everything to do with simply winning the rhetorical contest; this goes back to the point about the significance of the audience.
In closing, I think it's important to know about these things, to be aware of them when watching politicians or YouTubers debate each other. Don't take anything for granted and never assume that either party is the holder of the absolute truth on any topic. Debates are, unless you're one of the participants, usually a spectacle with the aim to bend your opinion one way or the other. It's vital to understand that winning or losing in such debates is not indicative of the veracity of any argument brought forward by either side. You'll have to see through the confident postures, the snappy responses (that usually amount to profoundly empty slogans with the sole purpose of teasing a reaction out of the audience) and the logical fallacies applied; not an easy thing to do at all, but it all starts with awareness, understanding what you're actually looking at. Again, just because he's such an obvious example and actually rather good at what he does, we take a look at Ben Shapiro's tactics. This time the video takes a look at his "10 Tips for debating leftists"; all great tips if the only aim is indeed victory in the debate;
A Leftist's Response to Ben's Ten Tips + Tips for Debating Conservatives
---
Thanks so much for visiting my blog and reading my posts dear reader, I appreciate that a lot :-) If you like my content, please consider leaving a comment, upvote or resteem. I'll be back here tomorrow and sincerely hope you'll join me. Until then, keep steeming!

Recent articles you might be interested in:





Thanks for stopping by and reading. If you really liked this content, if you disagree (or if you do agree), please leave a comment. Of course, upvotes, follows, resteems are all greatly appreciated, but nothing brings me and you more growth than sharing our ideas. It's what Steemit is made for!





I am a proud helpinaut! @Helpie is looking for new members! Helpie has been growing nicely and we are always on the lookout for new valuable members. We are very supportive and community oriented. If you would like to be scouted for @helpie , please drop a comment on THIS POST or contact @paintingangels on discord at paintingangels(serena)#3668.




Just for Full Disclosure, I'm invested in these crypto-currencies:

Bitcoin | Litecoin | EOS | OmiseGo | FunFair | KIN | Pillar | DENT | Polymath | XDCE | 0x | Decred | Ethereum | Carmel | XYO





@helpie is a WITNESS now! So please help @helpie help you by voting for us here!