ENG
Good afternoon, everyone.
How are you doing on this sunny afternoon? I always pray for you in good health. After all this time, finally I was able to share this wonderful experience again. Hopefully Steemian likes it.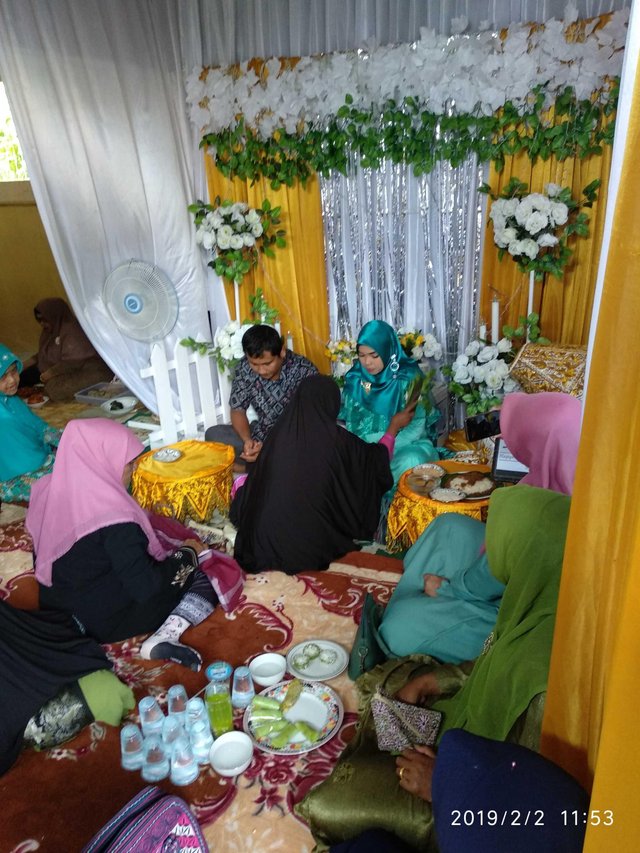 Entering the 7th or 28th month of pregnancy, I was shocked by a telephone call from my in-laws who wanted to make sure when they could come home to bring rice. It really doesn't feel that the fetus in my womb has been seven months old. It has become a tradition for the people here, especially the husband's family to deliver rice and fruits to his wife who is pregnant with her first child. This tradition is called the seven months.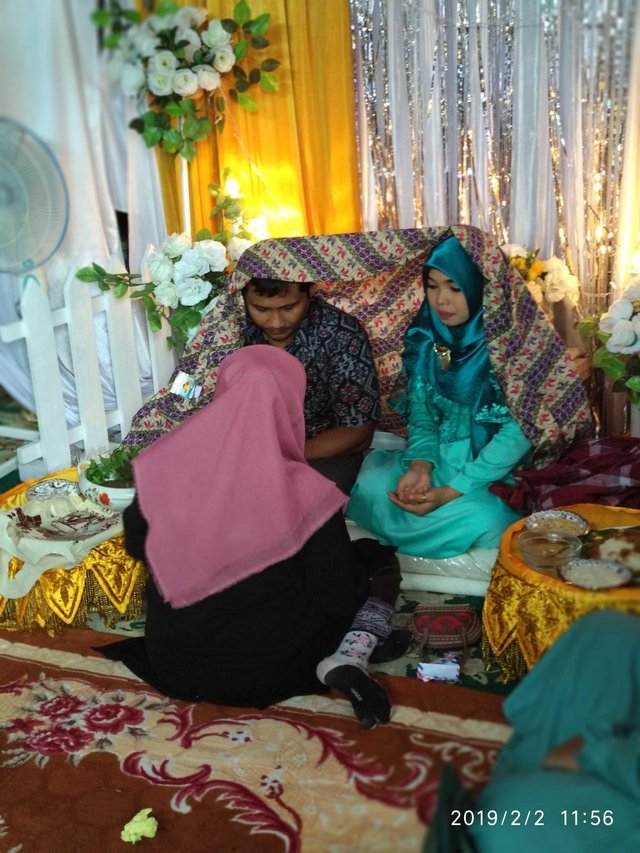 I was very happy when my husband's family came to the house and brought various foods and fruits. Can eat big of course.
In the morning before the group arrived, the neighbors who had previously helped a lot also returned. Among them were those who wrapped rice with banana leaves, prepared various dishes, and also welcomed a number of invited guests.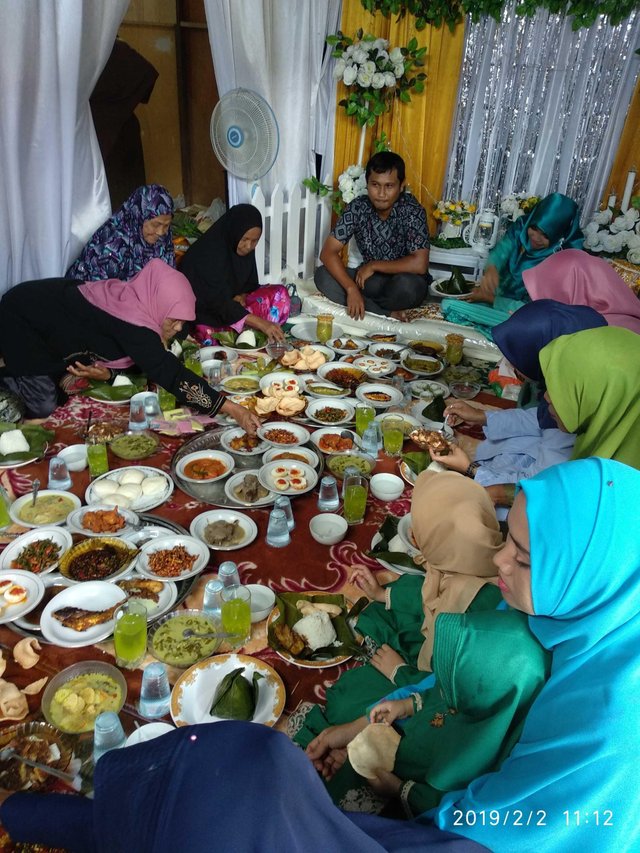 I and the baby were ordered by the cousin-in-law of the woman and also the elder who was held in the group. Then all of the families who were present both from my husband and relatives side greeted me one by one. The greeting is not empty-handed but is a greeting. Had a chance to think, if every month there is a tradition like this. Can eat well and can also greet you.
---
---
INA
Selamat siang steemian semua.
Bagaimana kabarnya kalian di siang yang cerah ini? Aku selalu mendoakan kalian dalam keadaan sehat dan baik. Setelah sekian lama, akhirnya aku bisa kembali berbagi pengalaman yang indah ini. Semoga steemian menyukai nya.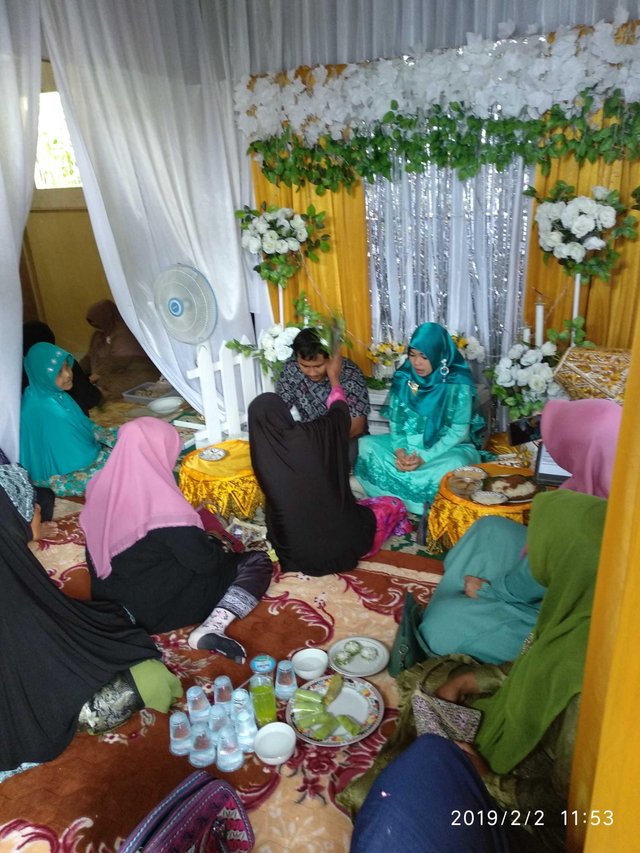 Memasuki bulan ke 7 atau minggu ke 28 kehamilan, saya dikejutkan oleh telepon dari mertua yang ingin memastikan kapan mereka bisa datang ke rumah untuk membawa nasi. Sungguh tidak terasa kalau janin di rahim saya sudah tujuh bulan usianya. Sudah menjadi tradisi bagi masyarakat di sini khususnya keluarga suami untuk mengantarkan nasi dan buah-buahan bagi istri yang sedang hamil anak pertama. Tradisi inilah yang disebut dengan tujuh bulanan.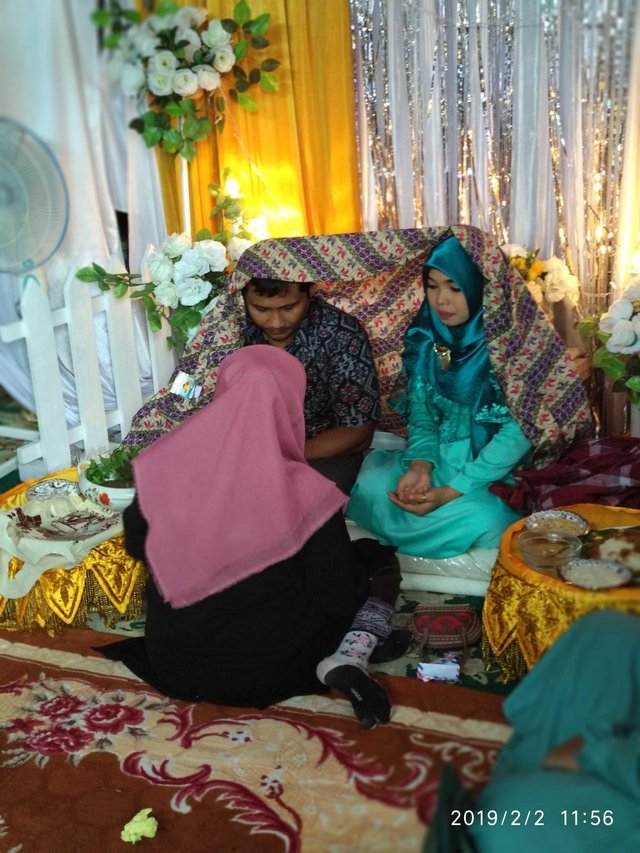 Saya senang sekali ketika keluarga suami datang ke rumah dan membawa aneka makanan dan buah-buahan. Bisa makan besar tentunya.
Pagi hari sebelum rombongan datang, para tetangga yang sebelumnya telah banyak membantu juga kembali hadir. Diantara mereka ada yang membungkus nasi dengan daun pisang, menyiapkan aneka hidangan, dan juga menyambut beberapa tamu undangan yang datang.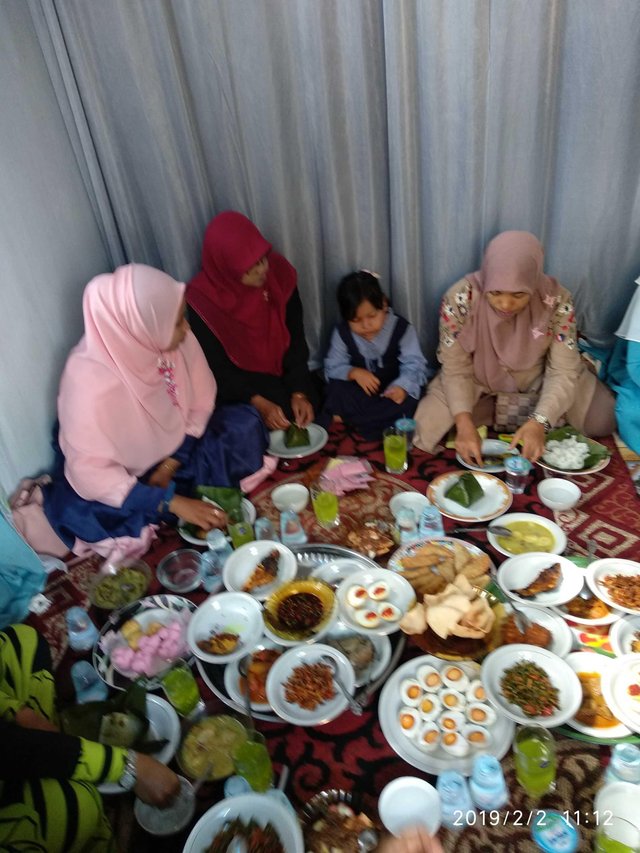 Saya dan jabang bayi pun dipeusijuk oleh sepupu mertua perempuan dan juga orang yang dituakan dalam rombongan tersebut. Lalu seluruh keluarga yang hadir baik itu dari pihak suami maupun kerabat saya sendiri menyalami saya satu persatu. Salamnya bukan dengan tangan kosong melainkan salam tempel. Sempat terbesit dipikiran, seandainya setiap bulan ada tradisi seperti ini. Bisa makan enak dan dapat salam tempel pula.

Thank you for seeing and giving upvote to my post.