It has passed 2 months since my mom started to draw the Suweon Fortress. It may be more than 2 months that she made up her mind to draw. I posted on my mom's drawing ago1 month ago
Below is that posting
https://steemit.com/life/@slowwalker/a-day-of-my-mom-in-my-place
At that time She was in agony how to draw.
She has been immersed in her painting.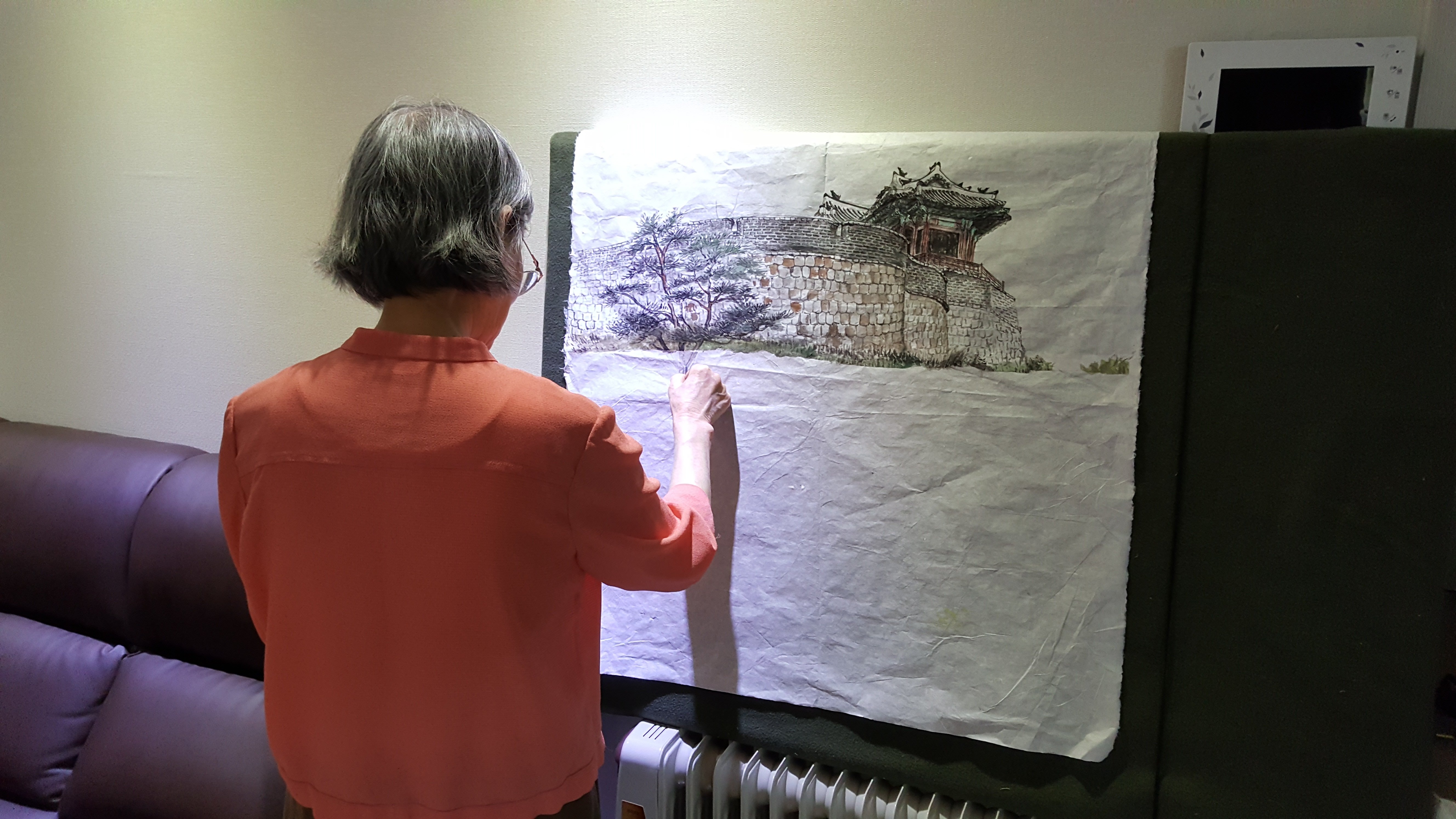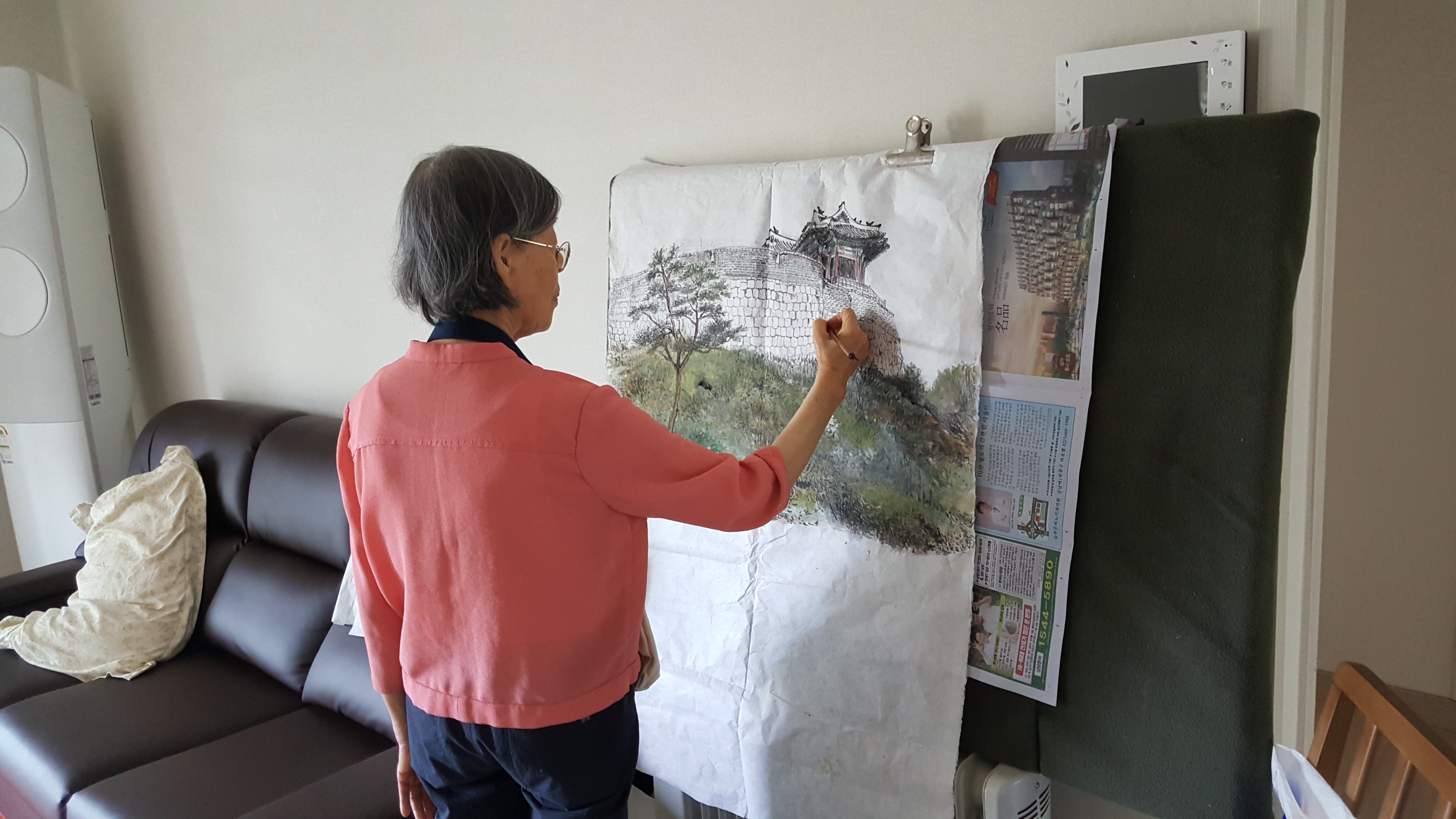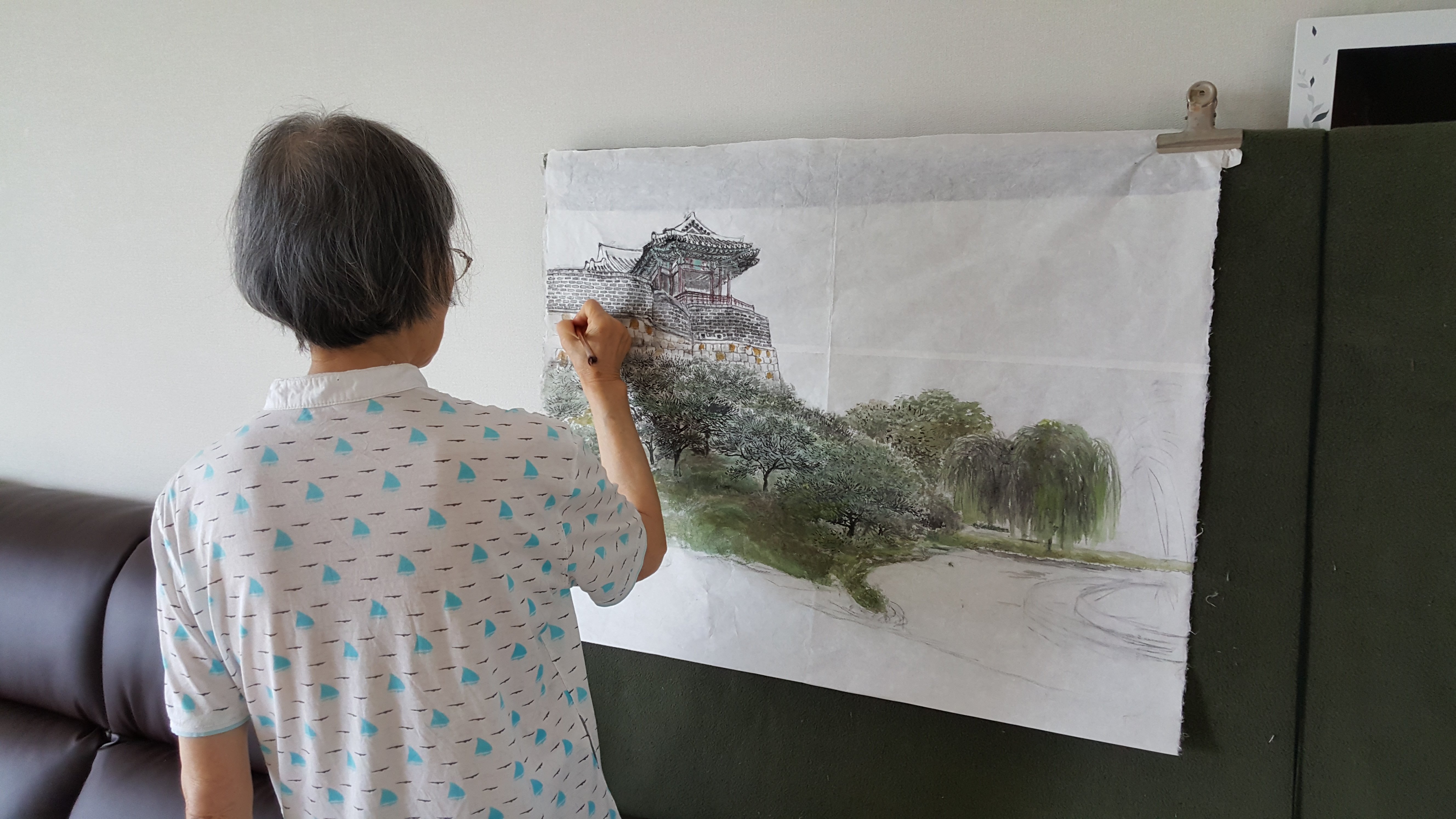 But my mom didn't satisfy with her works.
All her works looked same to me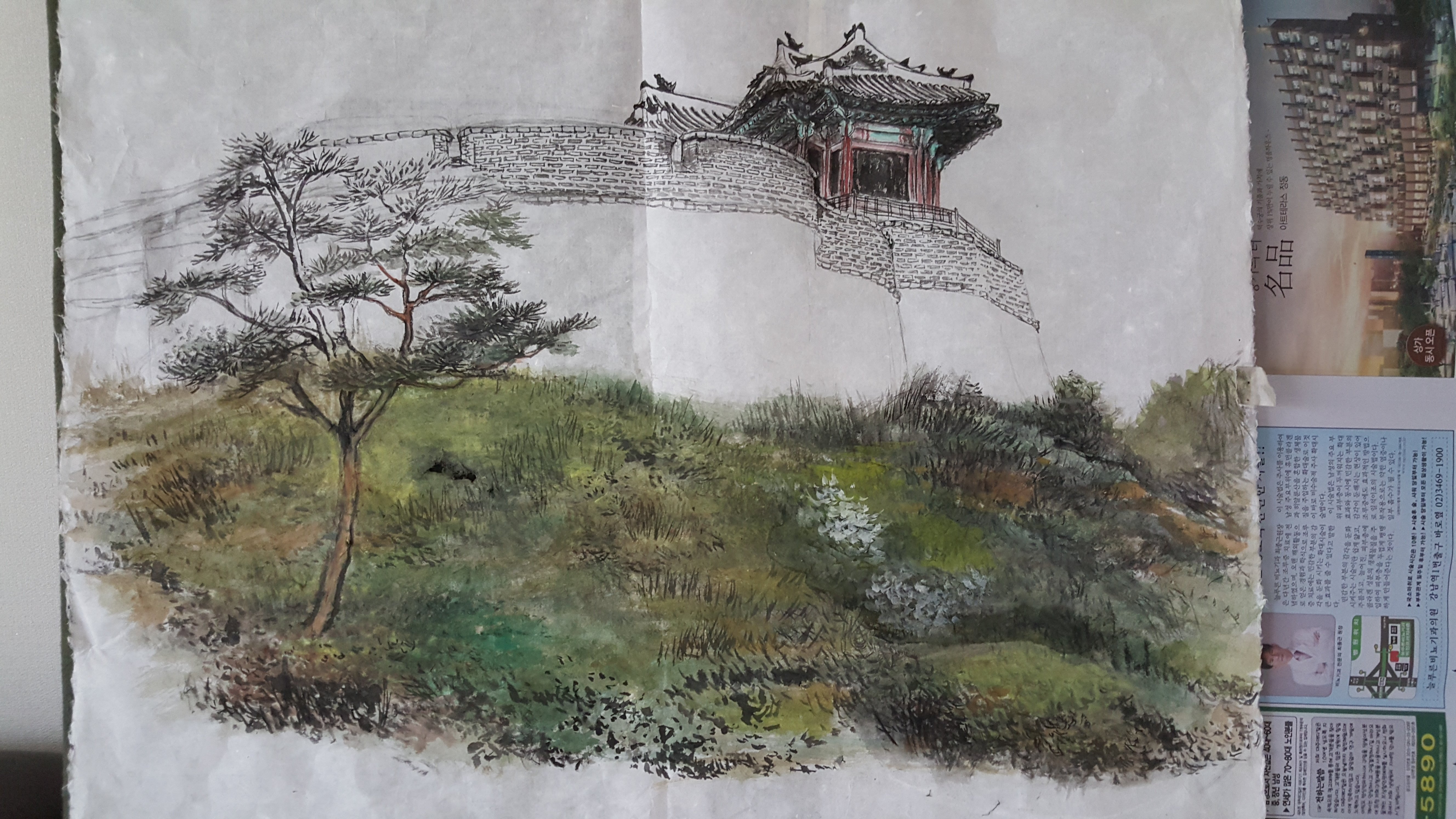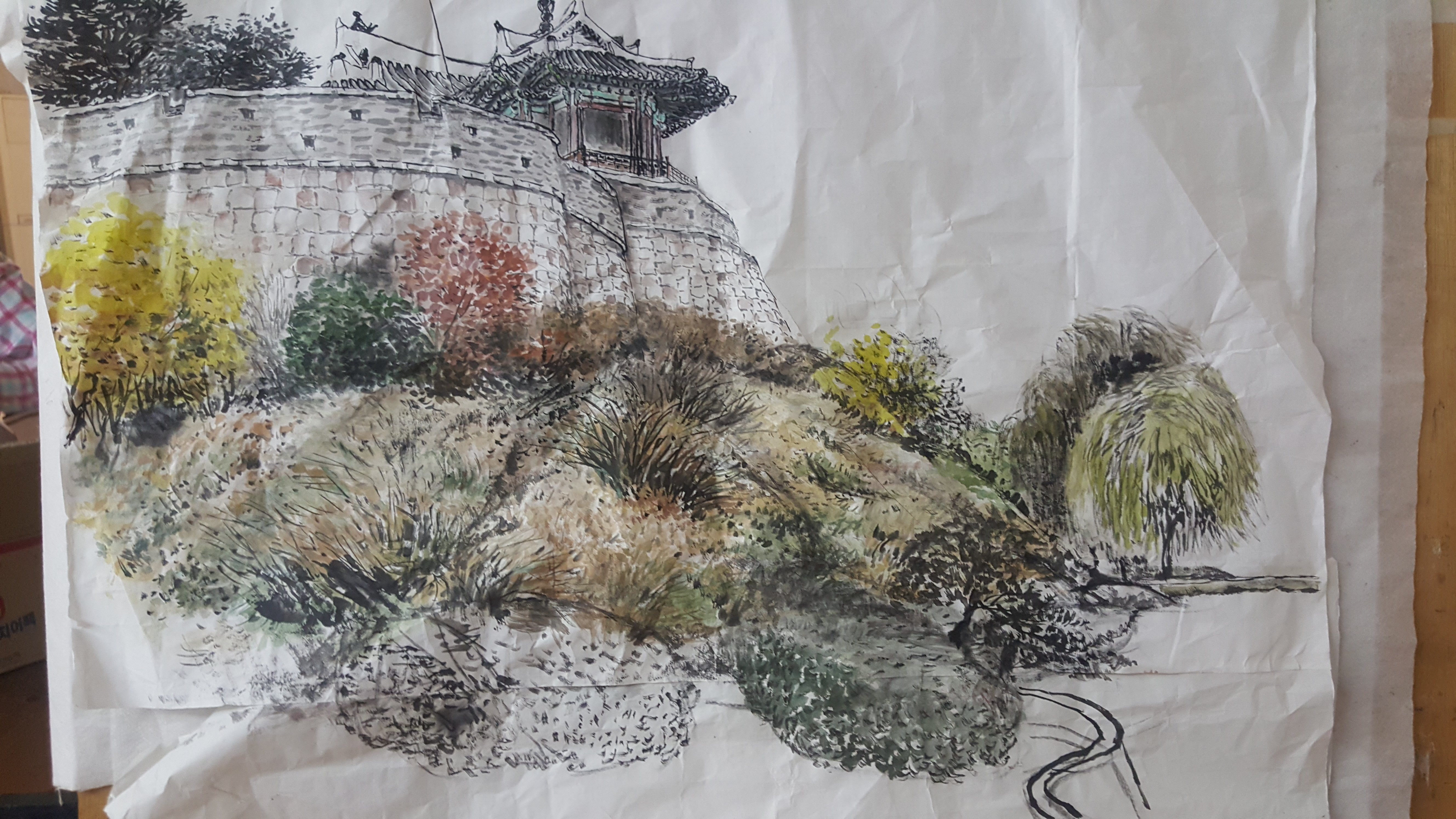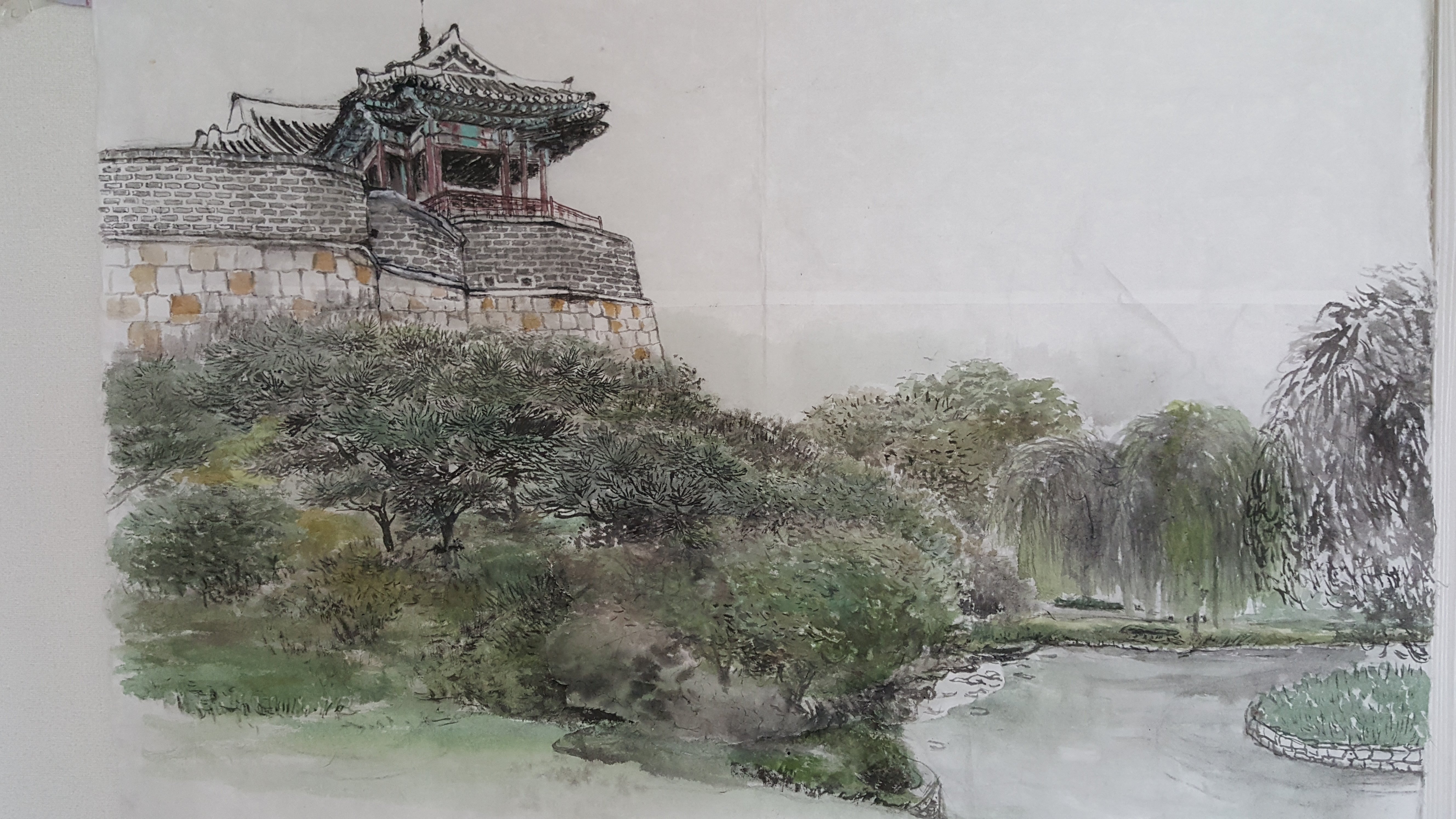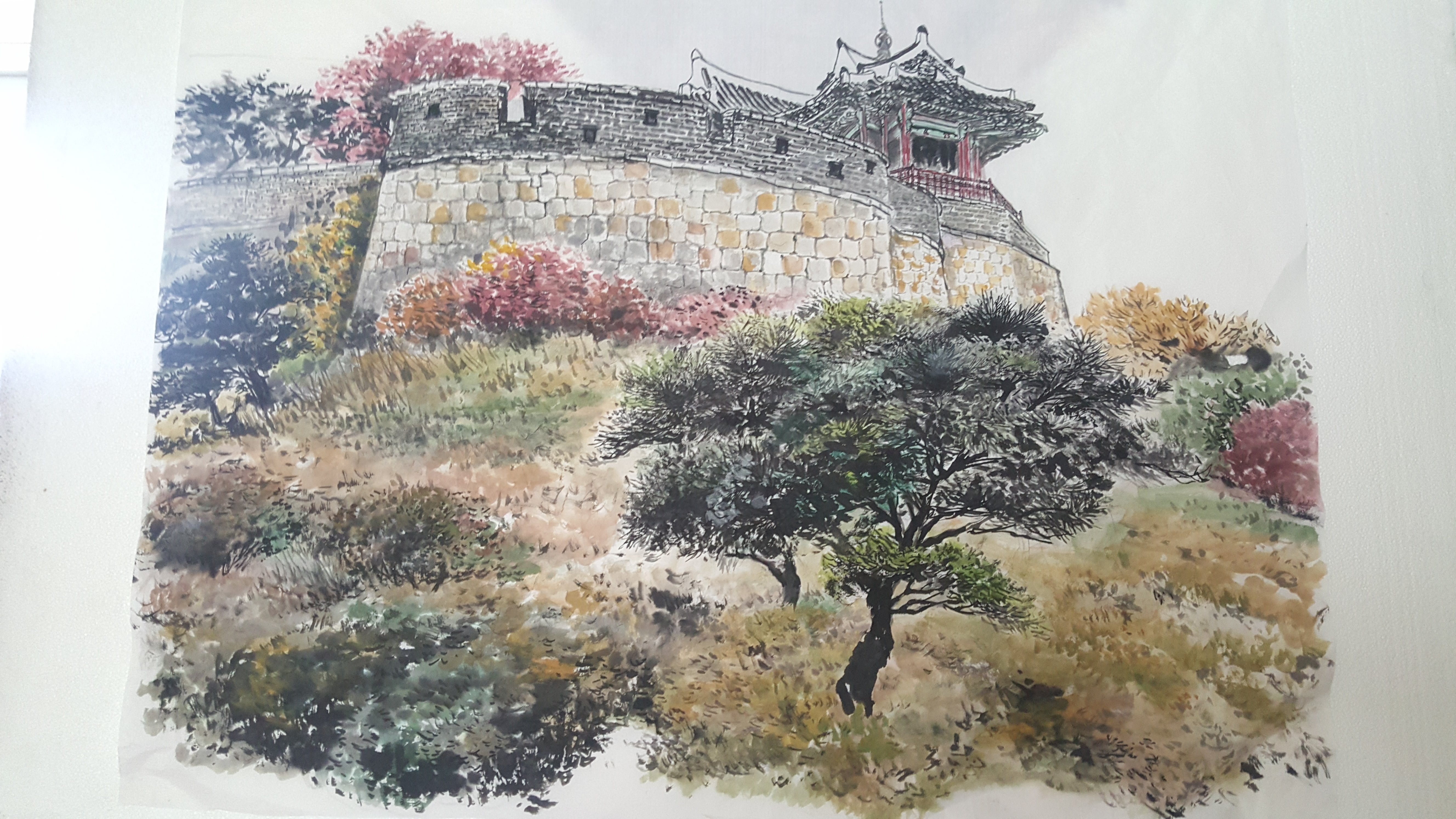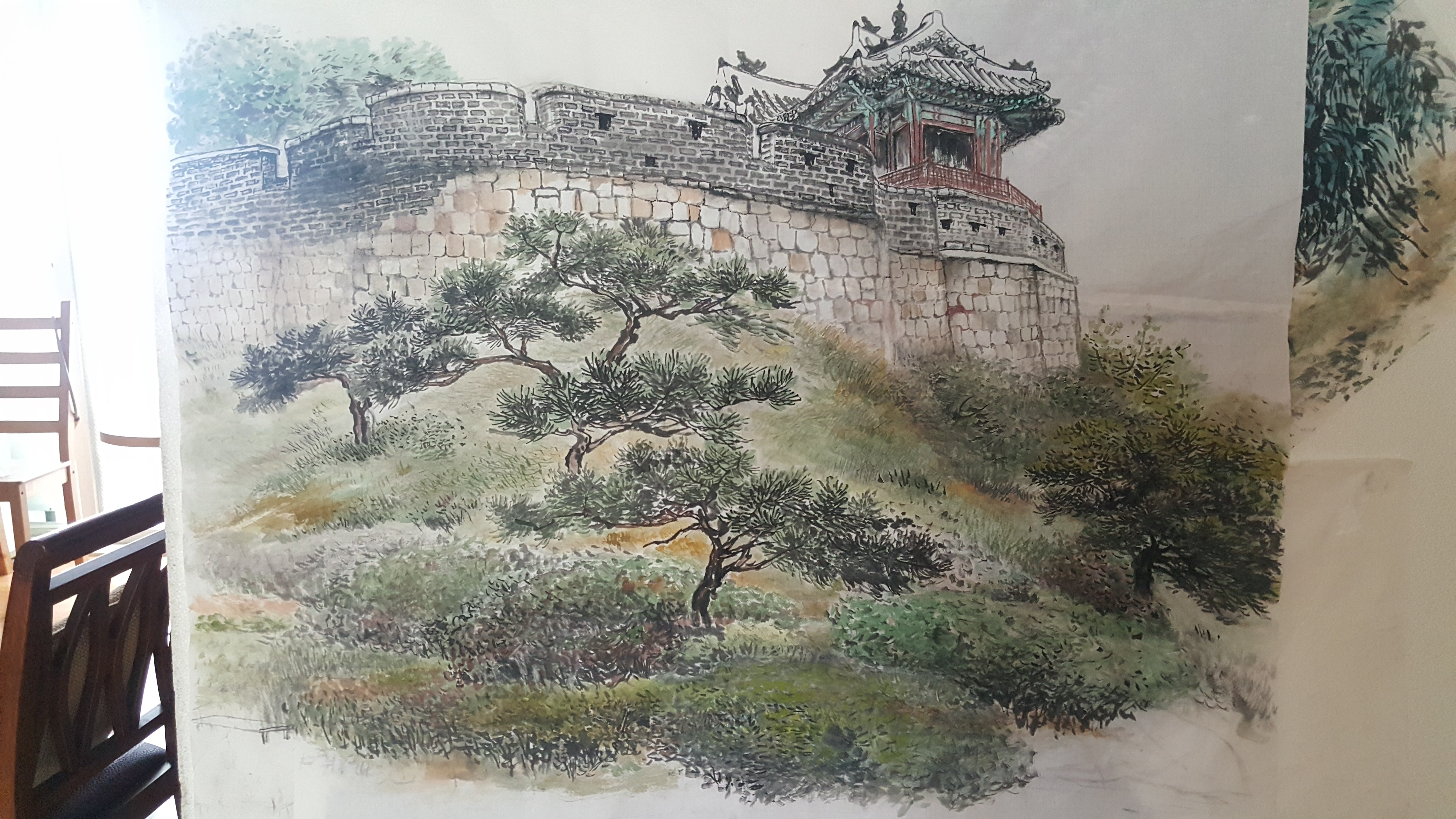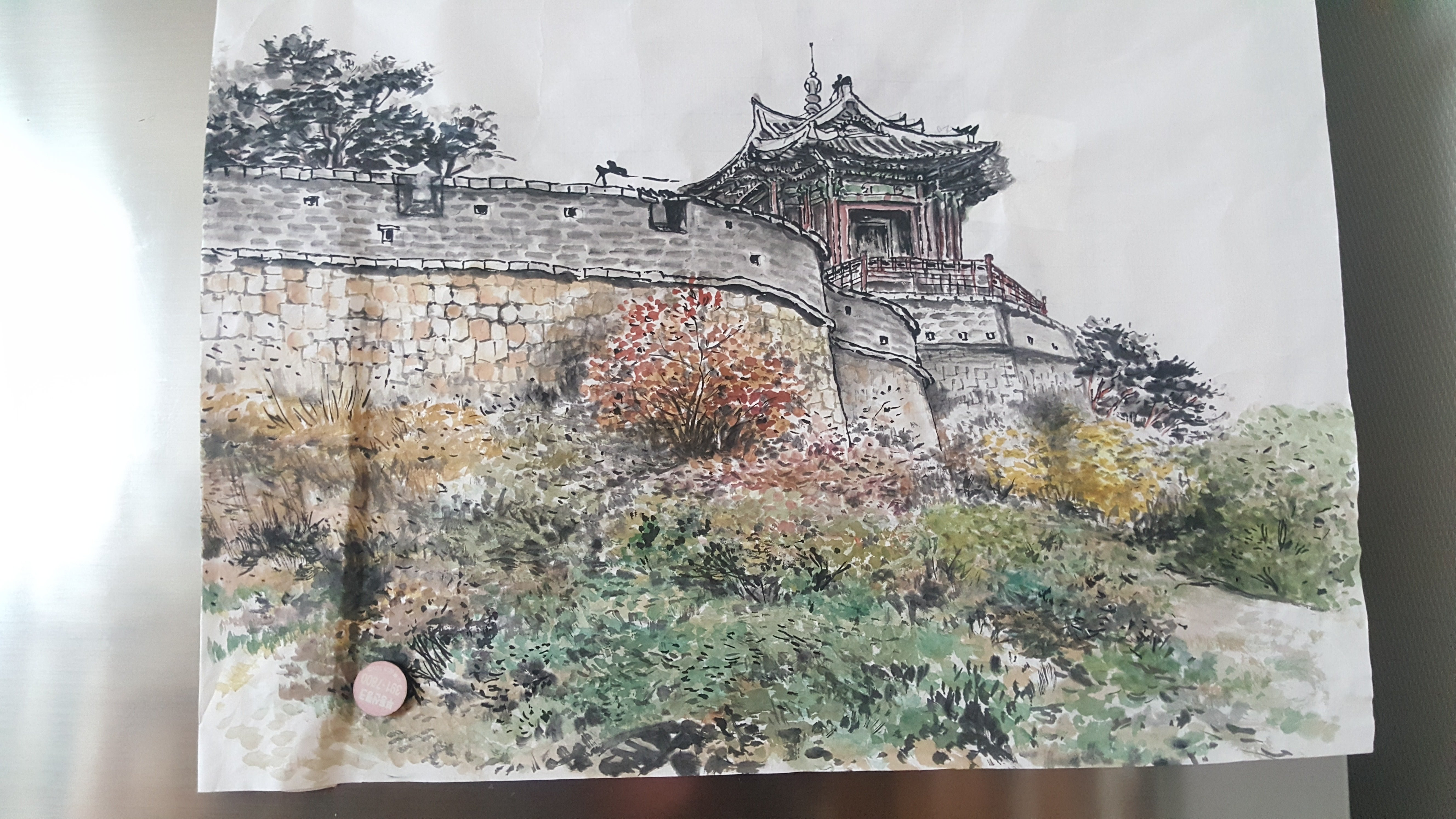 One day she took pine tree for close observation. She told me it was difficult to draw the pine tree.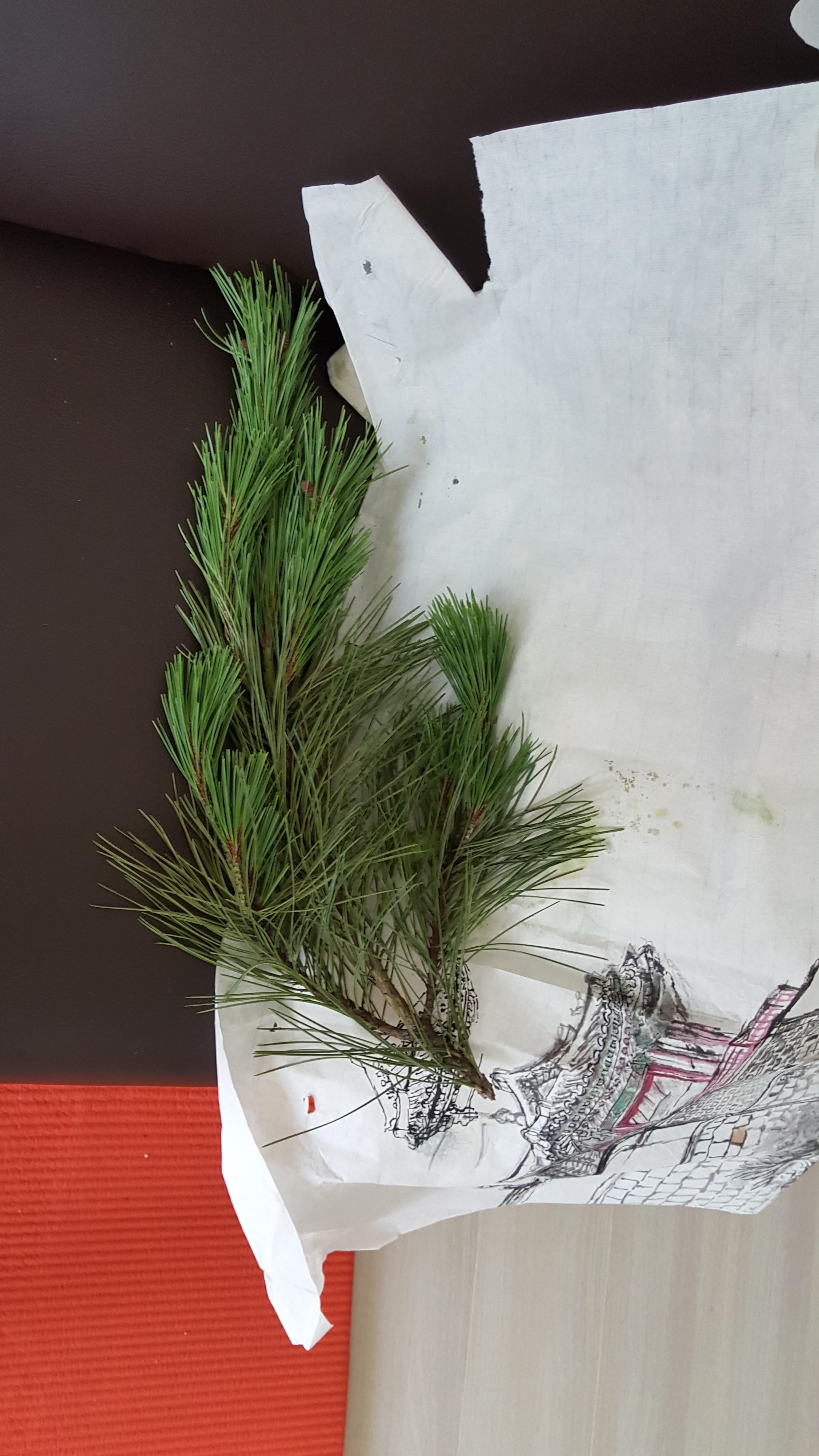 The Suweon fortress seemed to occupy my mom's mind. My mom has continued to draw till she satisfy with it.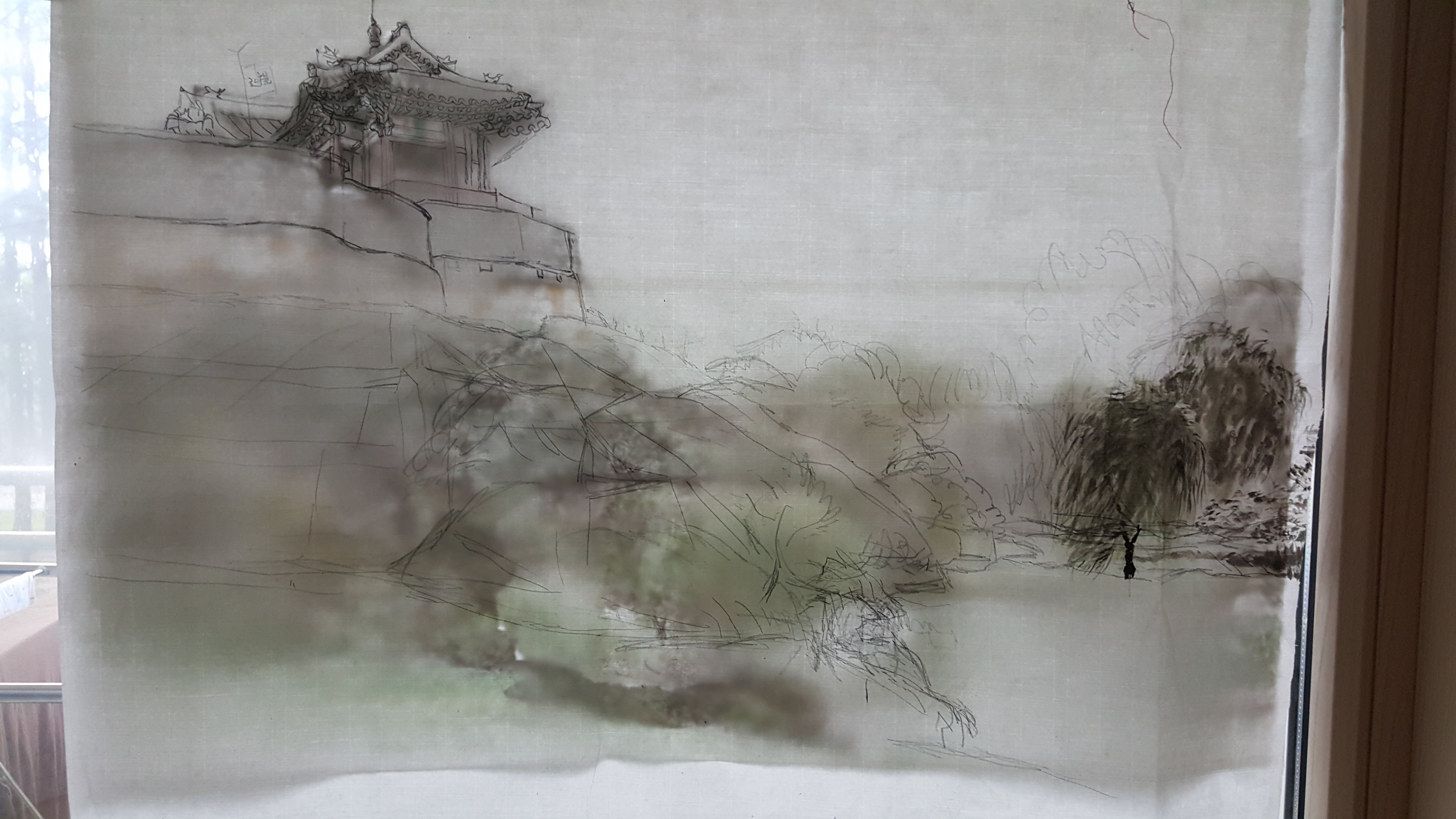 I adore mom's that mind.
Human being is incomplete existence.
How does the incomplete existence make perfect creature?
Even Though the human being is imperfect, the model of the great human is never giving up the desire for the Perfection.
Anybody could be great. Not only Historical hero but also ordinary people is great when he/she make an effort in daily life.
I am with great human every day.
So I am happy.