AIZEN Myō-ō 愛染明王 👹 - Fractal Sculpture Series
AIZEN Myō-ō 愛染明王 👹
INTRODUCTION
HI EVERYONE! it's me again, that one guy who makes fractals to say things but visually
Today I want to show you one side of me dedicated to the japanesse culture, when I was a young boy on my 15's I use to watch so mucho anime and read a lot of manga, now on my adulthood I do those thing sometimes and in a certain way that influence me to make my art more deep and sensitive, histrionic with a dramatic touch of roughness, and of course, the taste of blood and flesh typical for common topics on my pieces like sex, wrath, frustration and aggressive behavior, It's well known that in Japan there's to many gods influenced by the Buddhism religion and the chinese culture, and the good dedicated to love, benevolences and lust it's called Aizen Myō-ō (愛染明王) a Mahayanan Buddhism god represented in a form of a red full giant with six arms and a third eye illuminated by the sexual energy and love, with lust and wrath running through he's veins.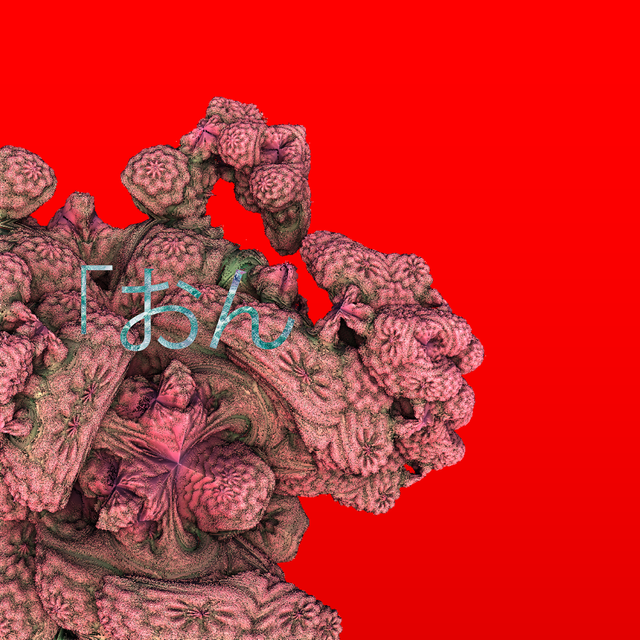 History and Etymology
Aizen Myō-ō 愛染明王 also called Rāgarāja Is originally a god from the Hindu mythology, adopted for the Mahayanan Buddhism religion, It's the personification of love and lust as an spiritual awakening, he is part of the Myō-ō order, one of the five wisdom kings, guardian of the Vajrayāna cult introduced in the japanese culture in the IX century, this gods are fierce entities capable of defeat bad spirits and punish those who don't follow the sacred knowledge.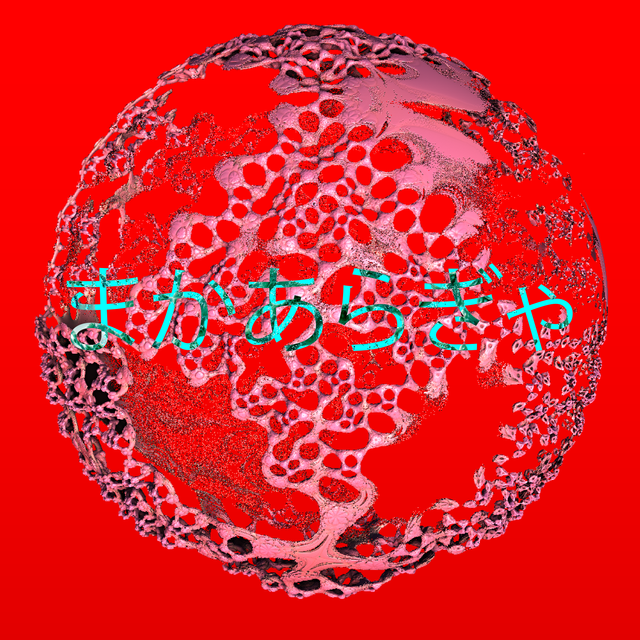 The origins of his name dates back to the Tang dynasty in the VI century, the meaning also known as the etymology of his name was a translation to the Sanskrit words Àirǎn Míngwáng which means King of Wisdom Dyed in Lust meanwhile in Japan the name was wrote the same but with the kanjis, the difference was the pronunciation, this change to Aizen Myō-ō however the meaning still the same.
Cult and Mantra
The cult Aizen Myō-ō conform a big number of followers and devotees who found the illumination in the love on they skin and the warmness on his flesh, venerated by artist, such as painters, singers and musician, but at the same time it's also venerated by prostitutes, pimps and sex workers. It's considered a god with a benevolence for the human kind and capable to transform the lust and erotism into a sign of pure love and illumination.
His Mantra translate to japanese is written all across this pieces in orden to see on full mosaic when it's all putted together.
「おん まかあらぎゃ ばさら うしゅにしゃ ばさらさたば じゃうんばんこ」
(on makaaragya basara ushunisha basarasataba jaunbanko).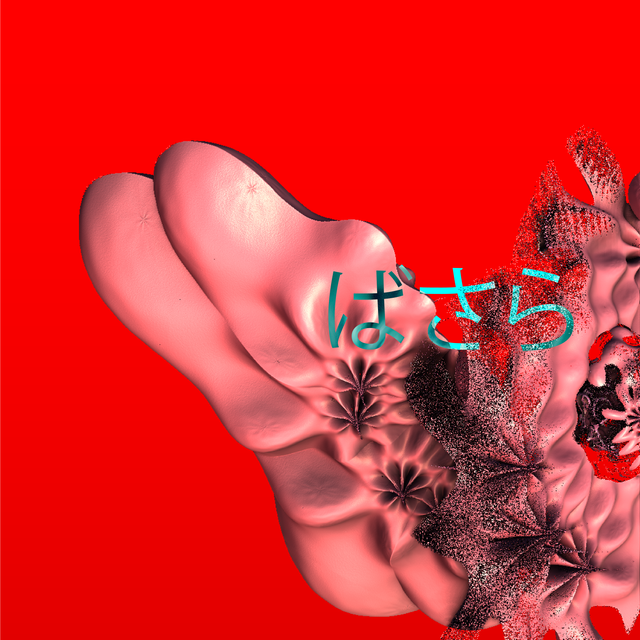 Inpiration and references
Speaking of japenes culture and influences it's more than fair to mention artist like Jesse Kanda a japanese visual artist based in london who has work with musician like FKA Twigs, Björk and Arca, he has a very specific style, very visceral, blood tasted and full of emotion, he got for me a raw vision of what feelings taste like, the most I get close to this kind of expressions, the most I found a way to make my art most likely to get attache with.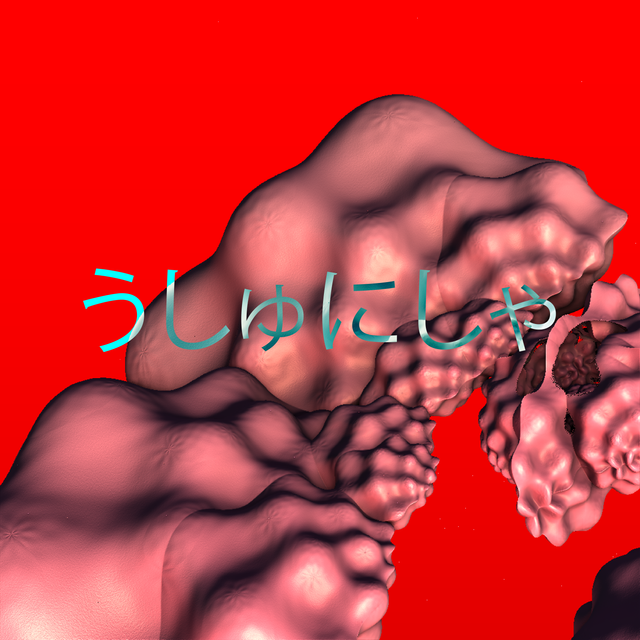 On the other hand my roots on Venezuela and the political situation makes me feel very conflicted with the color red, so this is one of the chances I have to get rid of the Tabú we have with this color, the reminiscent of this color needs to be remembered with other meanings on semiotics we're speaking about love, passion, blood, anger and live, it's well known the color red represents all this things a much more, we gave the interpretation we like, or in better words the interpretation we feel when we see it.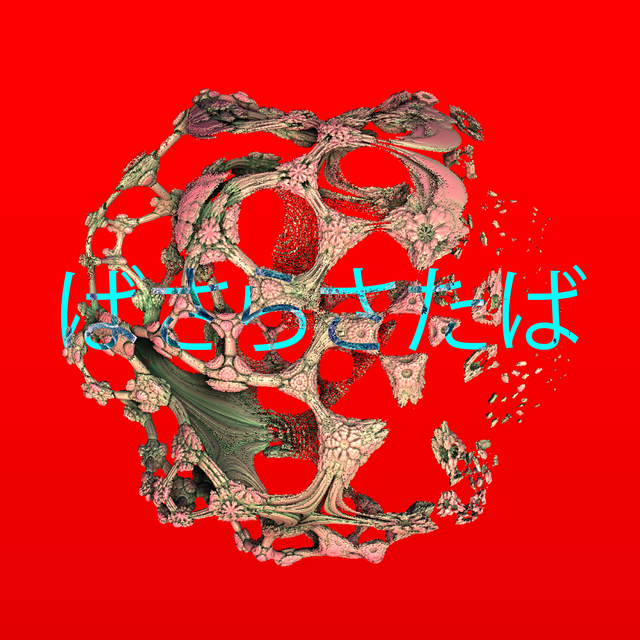 Conclusions
The transculturization it's a phenomenon where two or more different cultures mix eachother product of migrations, wars, conquest, media, or just traveling and pairing, we grown with a familiar culture and when we found a partner we share our culture, for my eyes it's a very beautiful thing, this fractal sculpture series it's very dedicated to that, we seen it in our countries, we seen it in religion and cults, but at the end the culture we feel the culture we know, the culture we have a share, we're not just in a country or in a stated, we are in a very land of our own called earth.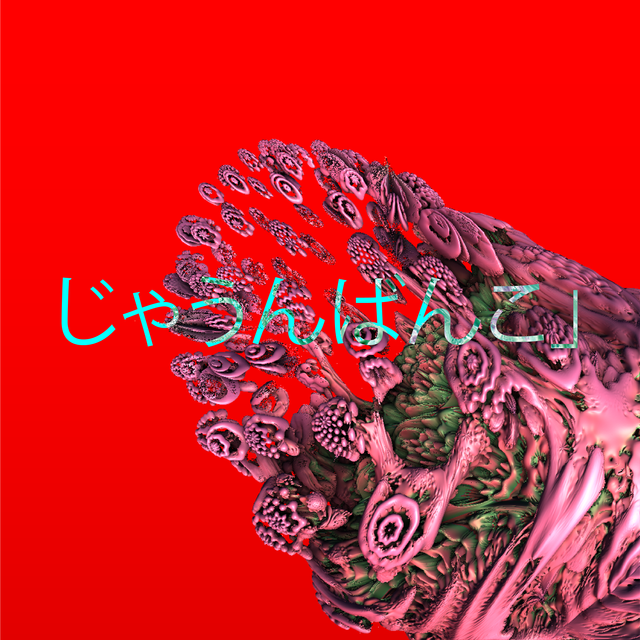 Studies and References I
Studies and References II
Studies and References III
Visit Jesse Kanda Oficial Site
Follow me on instagram for comitions and more up comming and exclusive art pieces.
Warmness RIÖ