Howdy folks and greetings from the Great Plains of North Texas!
Remember back in the day when Sears, Roebuck and Co. used to sell mail order homes? Of course you don't , you weren't around then! At least not many of us were, they stopped selling them in 1940.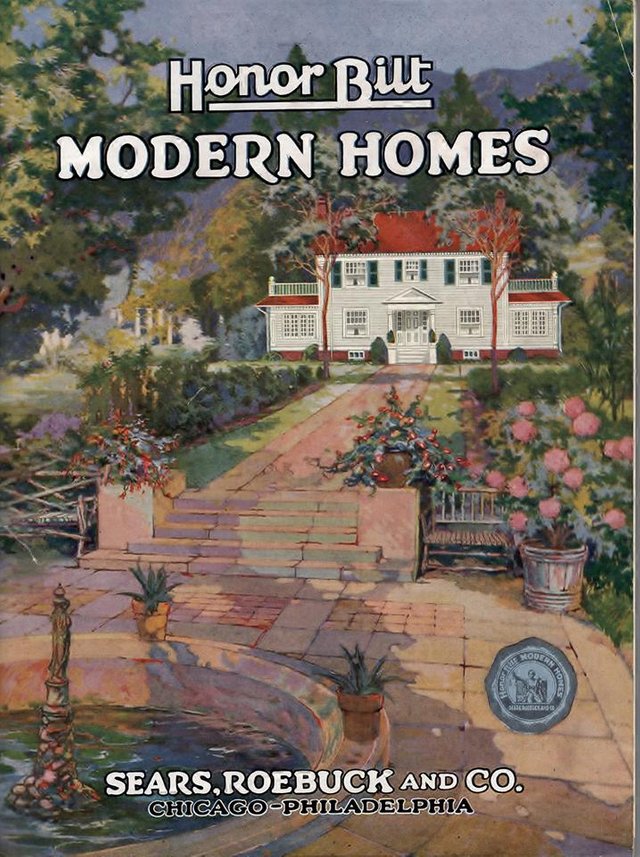 source
This dramatically helped the expansion of the Western territories
What an amazing run they had. From 1908 to 1940 they sold 70,000 "kit homes."
Yeah, they were pre-cut and fitted and all you had to do was assemble them, they came with a 75 page instruction manuel. (I'm guessing it was in one language.)
They didn't deliver it to your property
It arrived in one or two railroad boxcars, depending on the size. Totally complete including nails and screws. The customer had to come and haul the kit to their property though, and many did that with horse drawn wagons!
Check out some of the styles and prices..
I think this first one was their cheapest. A little one bedroom cottage for $191. The deluxe model was $266.00. lol.
source
Here's a 3 bedroom Colonial:

source
A little more deluxe:
source
I love this classic design. If you're lucky enough to own one of these ordered from Sears you're sitting on alot of money!

source
Many kit homes are still standing like this model:

source
Check out this fine 10 room home, dang-near a mansion, especially in those days. This was their most expensive home. That price translates to $180,000 today, still a bargain. Try finding a home like this for that price!
source
And here's that model today, this one is being used as a funeral home:
source
It's interesting that the Sears kit-homes have become all the rage in real estate today.
They were made with the best materials so the quality is excellent and they are rare. They're hard to find and that's what makes them valuable.
For some reason all the company records were destroyed when the homes sales stopped in 1940. Just the records of the kit homes. No one knows why. So it takes some research to identify a Sears home but well worth the effort.
One couple bought a home for $60,000 some years ago and then discovered that it was a Sears kit home. It's appraised value now? $600,000.00! lol. One way to tell is Sears stamped all the wood with a mark like this:
source
Enter Amazon
Hey you can buy everything else from those guys, why not a house? They started selling kit homes just like Sears did and guess what? It's an insane market, they can't even keep them in stock!
Here's a few of them..
Here's a little get away cabin. 292 sq ft but that doesn't include the sleeping loft sq footage. Price: $19,000(with free shipping).
This one is 1,000 sq ft. with a price of $40,000:

Here's one with 1,108 sq ft, $46,900:
Here ya go, 1,336 sq ft for $64,650:
source
Okay, so you can see what's happening here. With the medium home selling price of $234,000 here in the United States, you can understand why people are just buying kit homes.
With free shipping! lol. It's another brilliant move by Amazon.

Thanks for reading folks, God bless you all!
-jonboy
Texas
the gentleman redneck
I had to laugh at this...so true of human nature. (except Steemians who are rock solid role models of self-discipline!)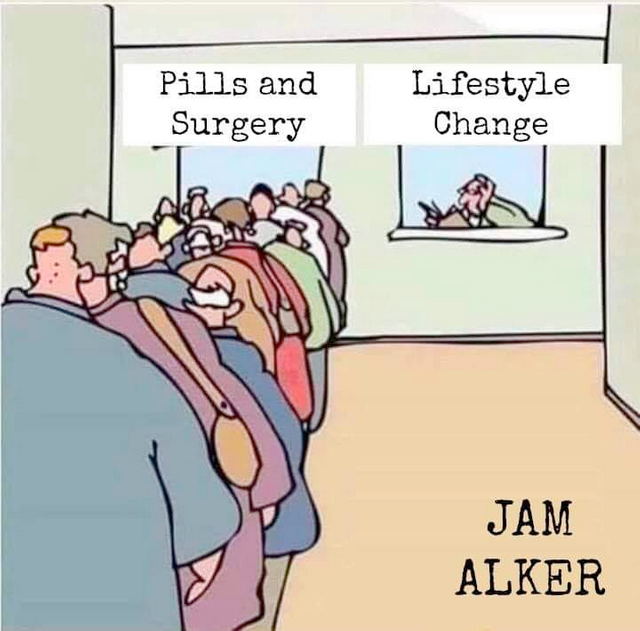 source