Culture And Child Marriages
Hello Steemians, hope your well. Today I decided to write about a topic that has affected our society and is still affecting us. I want to share my thoughts with you on this topic and never know in so doing, ill be saving someone's future out there.
CULTURE AND CHILD MARRIAGES
In the African society, culture is very important and many people have respected it up to date. As children, we were always taught about the origins and how to respect culture right from a tender age. The education system played a great part in helping us understand our cultural ancestors and never to go against it.
In my culture, the Bafumbira emerging from South Western Part of Uganda plus other cultures, marriage has been a symbol that showed a stable home. Which is still the case today. A family with girls that are not married would be looked at as cursed. The same was the case with men. Any one of the male species was only considered a man if he had acquired a wife. Image source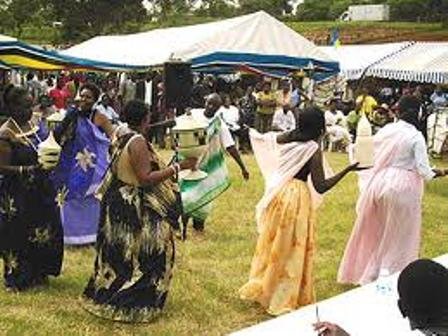 What breaks my heart though is the practice of marrying off underage girls to older men in a way of fulfilling cultural norms. We have seen this being done in a number of places around my country Uganda and elsewhere around the world. Especially in the rural areas where parents give away their daughters for monetary value, regardless of the government's efforts to fight it. Image Source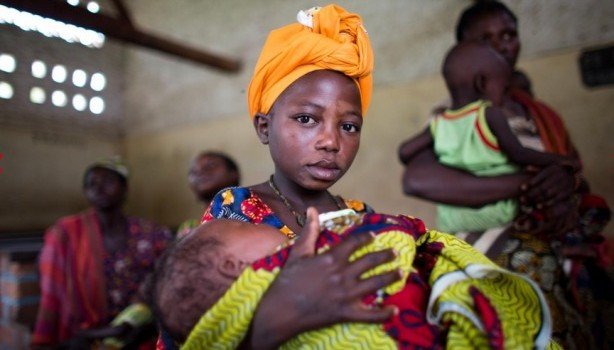 The legal marriage age for women in my country Uganda is 18 years. Though in the rural areas, this is not the case. Parents believe that marrying off their daughter's early offers protection against premarital pregnancy and provides lifelong security for their daughters.
This practice puts the girl child in danger of a number of outcomes like psychological trauma, early mother hood, school dropouts, being affected with HIV/AIDs, denied of their innocence, their rights to be normal child are violated and they ended up being normal house wives failing to achieve their dreams. I personally see this form of child abuse that parents and the government has not tried enough to stop.
I have seen and heard of young girls getting married off immediately after the university to men they don't know well or love, but can't say a no because they fear disappointing their parents or going against culture.Image source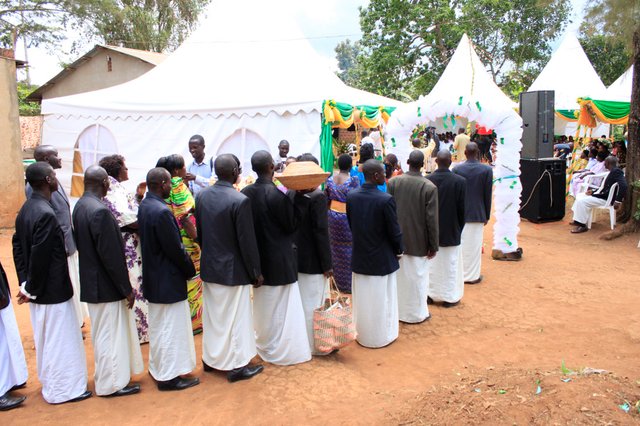 If this affects women 23 or more year of age, imagine what it could do to a 15 year old. This practice hurts me so bad because I put myself in these young girls' shoes and see how powerless they are because all decisions are made for them. I want to be able to do something however small it may be to fight against this injustice to children.
Personally I have grown up seeing campaigns about fighting vices child marriages, cross-generation sex, early pregnancy, female genital mutilation to mention but a few. These vices are still practiced in our communities. One can best say that these practices are still significant and valued but our elders despite the governments calling to stop them.
Society has encouraged these child marriages through failing to report the offenders to the authorities and parents unwillingness to fight for their daughters. Most of the offenders take advantage of the poor financial status of the girl's family and come in as a solution, thus leading to the destruction of a child's future.
On the other hand, I believe that the fight against child marriages can be achieved if we as a community put forces together to stop this vice. Development has provided a foundation for us because we now have several communication tools that can used in the fight against child marriages.Image source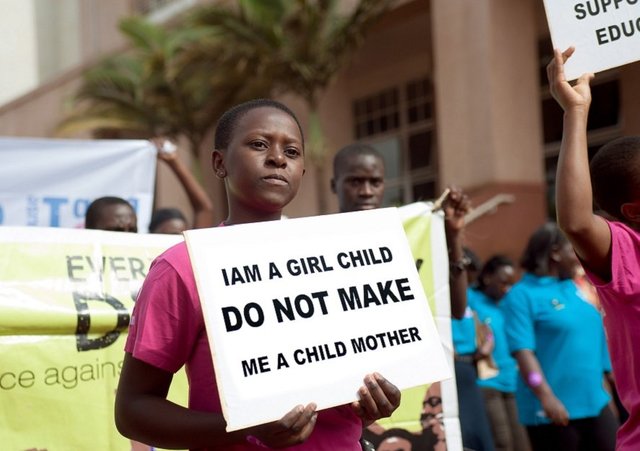 Some of these tools include broadcast media, print media and the local door to door visits. These all can be in cooperated in various campaigns to sensitize the communities on the dangers of child marriages.
A number of Non-Government organizations have also emerged and are trying to get to the communities through television and radio dramas, documentaries, newspaper articles and brochures. These help keep the campaigns against child marriages in the faces of the community. image source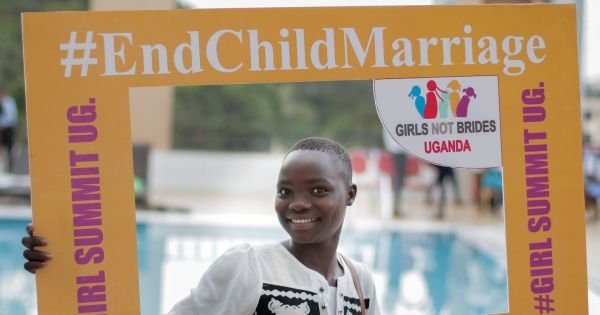 In my country Uganda, religion is highly respected and I believe in this fight, religious leaders in the various aspects of religion can play a big role in reducing early child marriages in our communities. If this practice is discouraged from the religious houses and the leaders preach about how bad the vice is, the offender will probably pick a leaf and resist from marriage young girls thus giving them the chance to achieve a future.
In conclusion, the practices of child marriages and cross-generation sex are present with in our communities today. But the question comes back to us as individuals. What role have we played in reducing the numbers of young girls being marriage off before the legal age?. When we find out how we can individually fight against child marriages, then we shall be able to give these young girls the chance to see a bright future.
Iraguha Herbert