I Like the new Scavanger Hunt. The purpose is to surf traffic exchanges to find Luke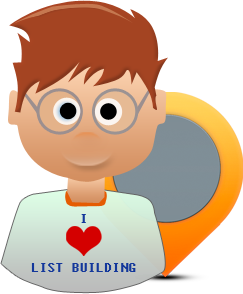 In order to find link you go to click track profit find extras and scavanger hunt is in there it will show a map like this.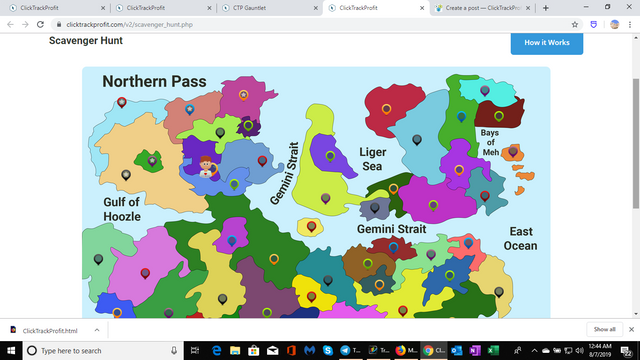 when you look at the map you will see were luke is currently and if you click on him it will tell you which traffic exchange to surf and how many pages to surf.
After you finish there you will find Luke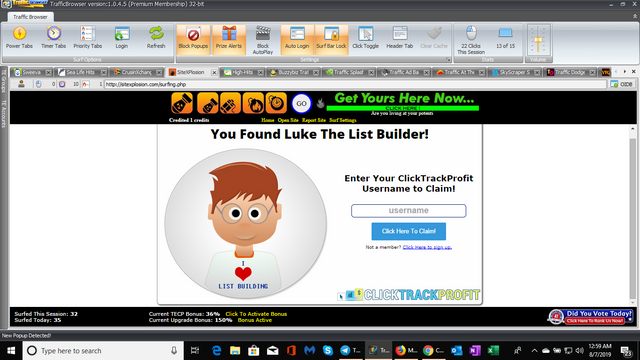 enter your user name were it tells you and he will tell you which traffic exchange to go to Next.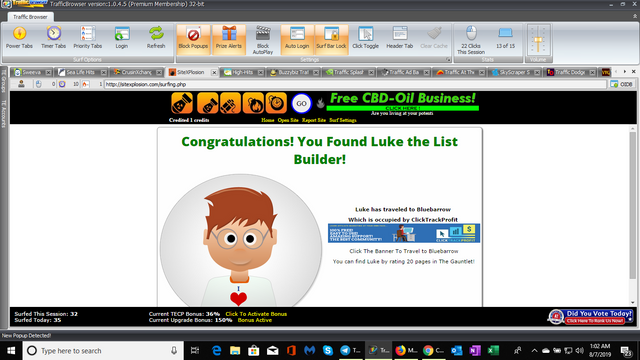 Keep surfing the Traffic exchanges until you find Luke for the final time.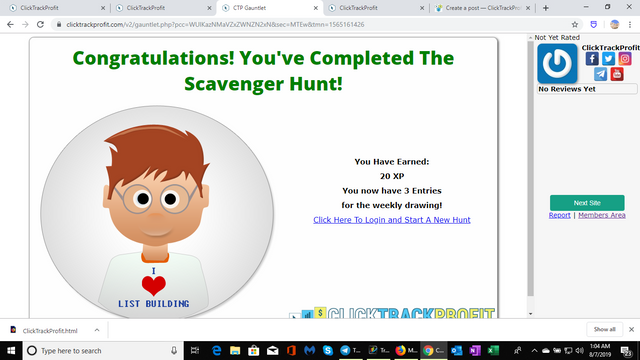 Then you go back to the scavenger hunt map and start again by clicking the big green circle.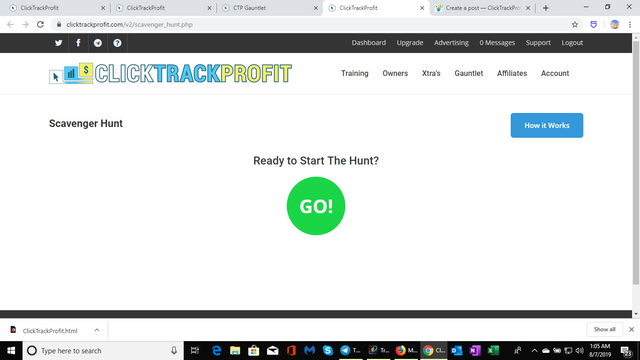 Have fun and enjoy the scavanger hunt I know I do :)
Howard Fullmer