Creating
What does it mean to you? We all stare at the stupid, blinking cursor. The one in the left-hand corner at the start of miles and miles of blank white space.
I was playing around with this idea and thought... what if there were a wheel? Kind of like a prize wheel. But, instead of prizes, it would be creation prompts.
I'm sure there are different things that could be placed here. I may tweak it some. Have suggestions? Let me know in the comments.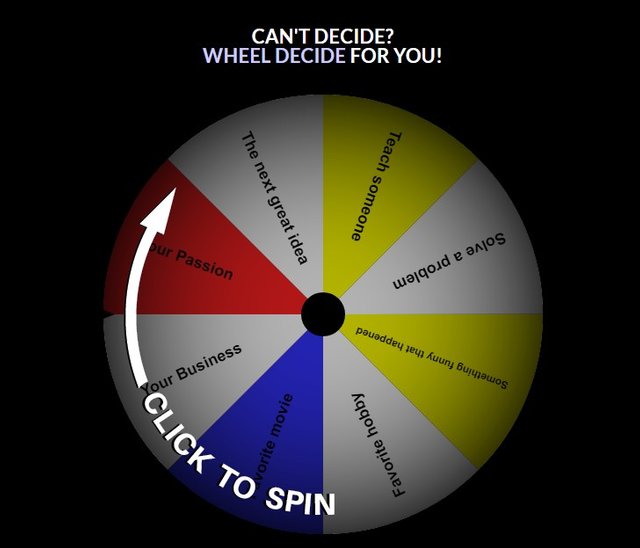 Try it here
As always just my .02¢. YMMV
Craig