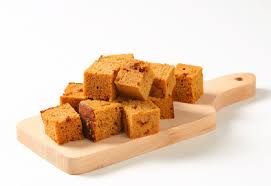 Hello, continuing on from my Bite sized series in helping world understand Crytocurrency, here is my second little blog.
A block time or the block creation time is the time set by creator/s or originator/s of a blockchain to the blockchain's set of rules. This determines how long it should take for a block to be created. If the hashing power increases (my previous article), the "difficulty" then adjusts so that the block time is always maintained. The difficulty is recalculated every 2016 blocks which turns out to be every 2 weeks (10 minutes x 2016) using a metric based on averaging the previous 2016 block's hash power. So in a nutshell:
The block times are hardcoded by the network rules.
The "mining difficulty" adjusts every 2 weeks using a metric to average the difficulty of the previous 2016 blocks.
If the hash power increases, the difficulty increases to maintain the block creation time.
Further information can be found here
This site, despite all the ads, has some useful mining information:
https://www.bitcoinmining.com
The bitcoin wiki:
https://en.bitcoinwiki.org/wiki/Main_Page
If you found this useful and would like to reward without upvoting, please see the below addresses:
BTC - 3AZq6GQcLgFLib9hCtczdM7h8v6R7qtoBJ
Smart - SVkqbUNPH1AfbDBTNCVNCoFpF2dFiF5EXy
Pivx - D6GuVb8d8Jn1ZzaCTFKUj12KQAXddKvTNT
Xvg - D92mGSCWqYjMwVZqfXVgx4xcGzu7SYiV5e
Redd - Rc3UjTJKPZiRNLaJYpMmba2D6CyJZxQeRn