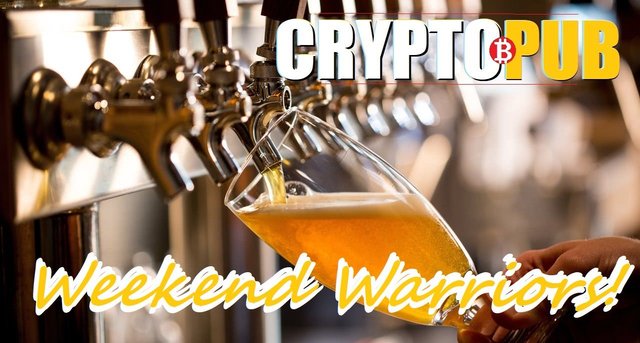 Happy St Paddy's day and welcome inside the CryptoPub which will most likely be just one stop on your day of drunken Irish revelry. Remember to bring a stick to chase the heathens, snakes and bears out of town!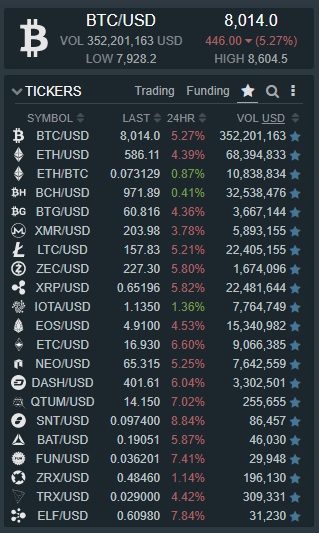 This morning, there is modest red across the board as we go up 5% and down 5% in relatively sideways consolidation. BTC is hinting at finding its true mid term bottom which should spur some alt coin games while the bull gets off the ground slowly. For example, IOTA is a shining (barely) green number on my radar and Bitcoin Cash has a nostril above the surface.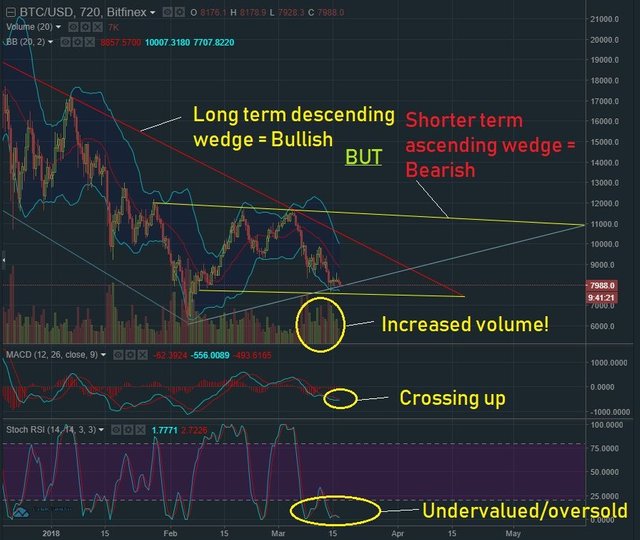 T&A today brought to you by the always classy @riskdebonair who so kindly stopped by for a drink yesterday and resteemed the update! https://steemit.com/improv-coin/@riskdebonair/improv-coin-an-smt-for-art-performances-and-a-call-for-the-steem-community-to-help-build-this
When we are looking at the 12-hour chart on BTC, we are languishing in a rather wide consolidation channel ($3,000 from top to bottom) that is made up of the bottom of a bullish descending wedge and the top of a bearish ascending wedge. Kind of portrays the limbo we have been in for a couple weeks. So is it going to break down out of the bearish wedge or up out of the bullish?
I am going to say both and lean a little to bullish the longer we go. Meaning, we could break down past the more recent support line, and then return to the resistance line set from the ATH. Encouraging signs are the increase in trade volume, the incoming upward cross of the MACD if the trend continues, and the longer term status of under-bought and undervalued on the RSI.
Coins making moves I would like @evileddy to determine if they are minable include:
Personal Trading strategy today: Scoop and scalp this beautiful consolidation channel with the increased volume/swings