I tried all day to buy one of those **** cats.
Finally one tx got processed and my kitten is siring now =)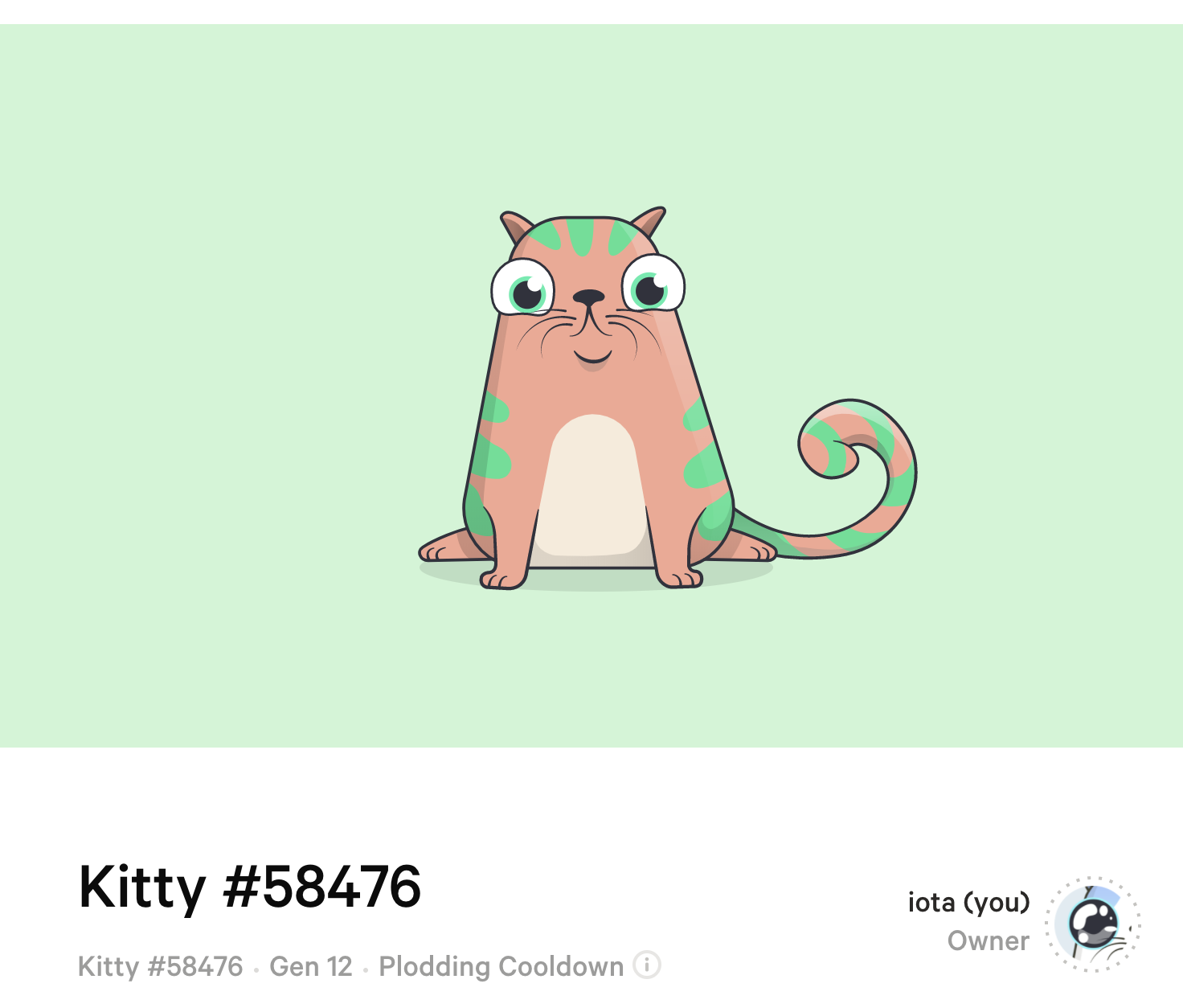 the "Bio" descriptions are just hilarious:
hissing noises! My name's Kitty #58476. I once peed on Mother Theresa's cat. They had it coming. It wasn't heavily publicized, but I once had a brief relationship with Puss in Boots. Will you be the pickles to my marmalade?
Cattributes!!!!!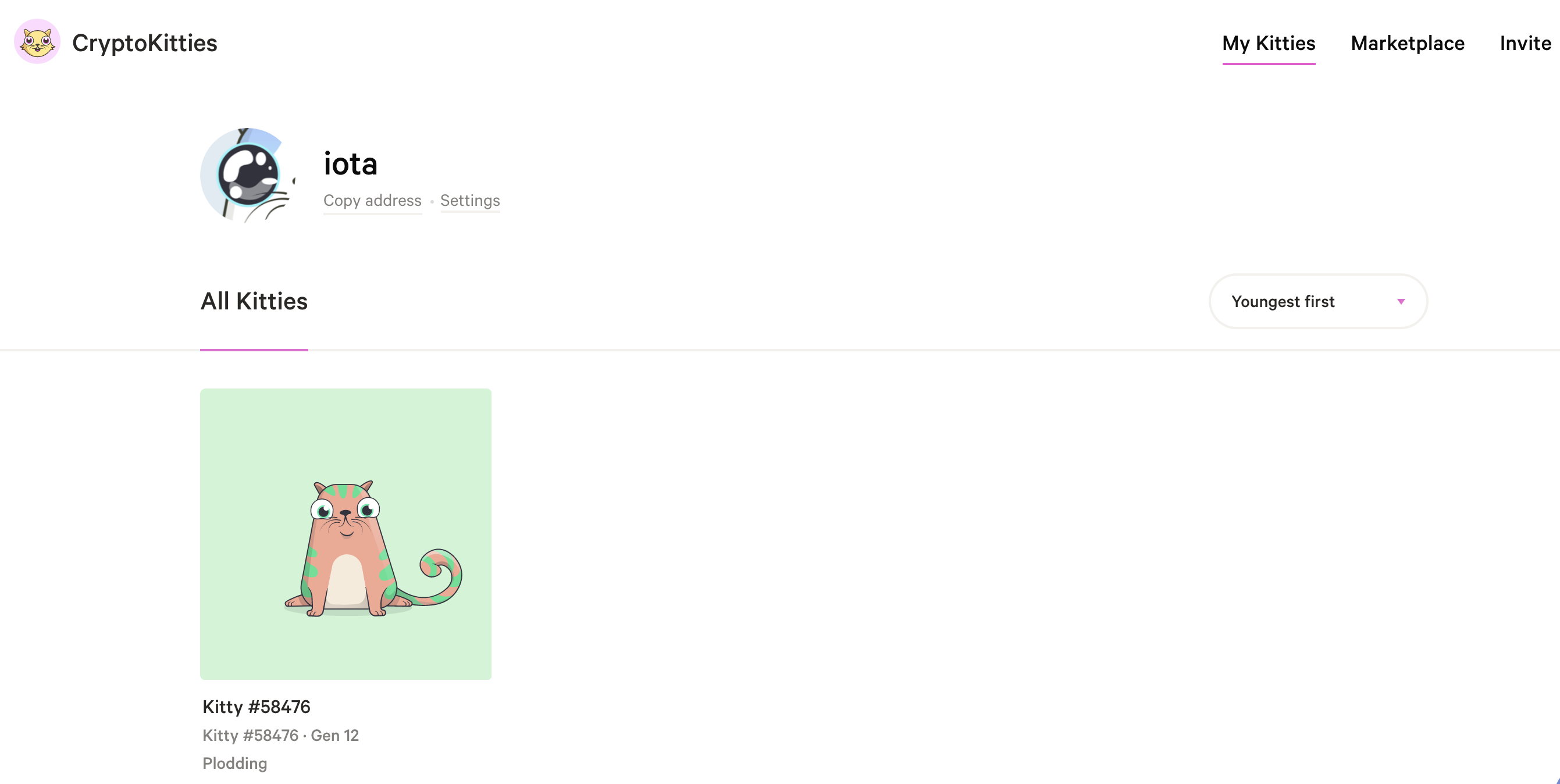 I cant believe, I actually spend "money" on this, but looking forward for more games in the future that actually reaward you with fun & cryptos.
exploring cryptokitties @Tanglelabs