Contest is over!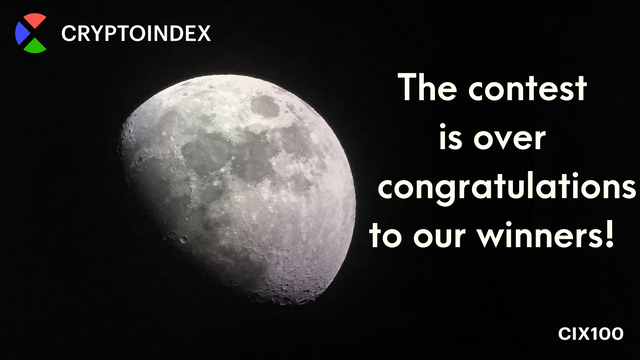 Cryptoindex is a tool for exposure to the cryptomarket and serves as a smart benchmark for all cryptocurrencies. The AI-based Cryptoindex algorithm is continuously analyzing more than 2000 coins applying over 200 factors, processing more than 1 million signals per second to provide a highly sophisticated index of the top 100 coins.
We've got several answers. So let's open cards: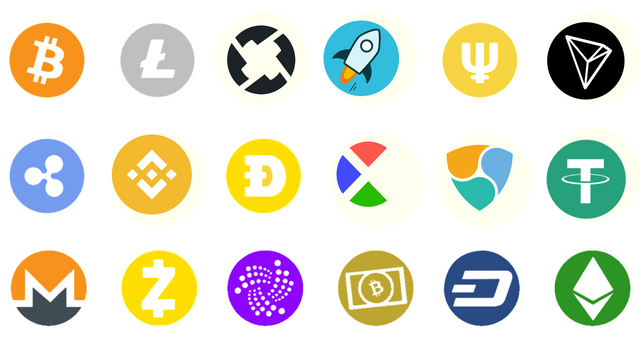 Right answer - CIX100 and Binance Coin. Here is results:

But we cannot leave our subscribes without any prize.
We decided to give CIX BOX to @Bulluckz $50(CIX100) + $50(BC)
Consolation prizes $5(CIX100) + $5(BC) for:
@celkl
@htoohtoo
@franknganirwa
@mahmood_x
@dacko3
@mrdragonface
@Jonono1801
The prize will be sent soon. Check out your wallet!
You can always check the current CIX100 composition on our MVP platform: http://cryptoindex.ai/
Stay updated on our channels:
Follow CRYPTOINDEX on Telegram
Follow CRYPTOINDEX on Medium
Follow CRYPTOINDEX on Twitter
Follow CRYPTOINDEX on Facebook
Follow CRYPTOINDEX on Linkedin
Follow CRYPTOINDEX on Reddit