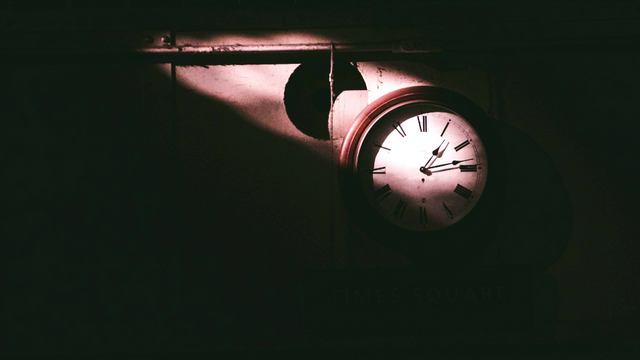 Now my friends, if you have managed to stay with me thus far, then indeed you are worthy of this story. If by any means you are still reading it indicates you have a head for confusion.
That is a good thing because confusion reigns within the Confined Planets. One could say that merely to know of the Connected Federation of Planets is enough to suck you into the whorl of bewildering, turbulent perturbation that is the madness of the Confined.
Imagine if you will residing in whatever passes for a mansion on your particular home planet. Spending all your green and pleasant childhood summers, wrapped in the fragrant tapestry of gustatory and olfactive bliss of a billion experiences.
Each room giving a vast and unique pleasure, from the smells of fresh grass and summer dew. To the crisp bristling feeling of the first snow on a sharp winter's day.
Imagine all of this being at your fingertips, you need only to wander from room to room in your great mansion to experience all that has been told. Only to have some unseen, nefarious contractor enter your abode, and to somehow shut access to a myriad of pleasures. Leaving with enough to tantalise you, to remind you of your once oh-so-perfect life of luxury.
This my friends, is what the inhabitants of the Confined Galaxies feel but everyday. It leaves them sad, chastened and confused.
But wait! I have been told that I am often too dramatic when recanting these strange times. Forgive me my drama, let us return to the story at hand. Let us take a look at a character whom at first glance is quite unremarkable. Colin Gelfenrick of Earth-future.
Colin is a now traveller who was trapped on the other side of the Earth-Snadus-MU3 tunnel. he is a laconic, lazy man who's only motivations are his own happiness and comfort.
This in itself is no surprise as it probably accurately describes - or at least described! - most of the citizens of Earth-future. However it bears mentioning, because few have managed to keep their previous demeanour since the Malfunction.
In appearance Colin Gelfenrick was not remarkably different from any male biased, space travelling human from his time.
His six-foot-two height was lessened by the slight curve his body gained while standing. Viewed from the side he resembled an elongated C.
His radiation-protected modified skin tone was a pale milky white, embossed with a barely perceptible silvery genetically-implanted sheen.
His jet black hair originated at the back of the skull, appeared tightly tucked into the line above the nape of his neck. Then sweeping up and forward in a neat swoosh, falling down to an arrow point covering the right eye and ending in a point at his cheekbone.
Viewed closely one could spot the tell-tale subtle traces of SmaNo fibres filigreed in between each strand of his hair, keeping it in exact place regardless of the local apparent gravity he happened to be experiencing.
Colin was the typical product of any Connected post-scarcity pan human society. His life as with the lives of all his peers had been, was one that was rooted in the pursuit of pleasure and new experiences.
He viewed himself as a galactic entrepreneur, his speciality was transporting items from one planet to another. This in itself was not special, but what Colin liked to do is find compounds that behaved differently depending on what planet you were on, and what species was ingesting it.
For instance Colin discovered that a plain old genetically reconstituted carrot from earth. Was in fact a powerful aphrodisiac when grown in the soils of Upryria's southern-hemispherical desert region.
Finding little gems like this was what drove Colin before the malfunction, and still does so afterwards. This is what annoys Colin most about the now travelling community. If he was just able to get on with it despite having his homeworld being cast back to a before-before planet. Then why couldn't everyone else?
Colin divides all sentient life into two categories, morons and idiots. He considers all future travellers, now travellers and future dwellers, morons. Whereas all past travellers and dwellers are merely idiots.
He sees other now travellers, such as himself, as morons because of how they deal with the situation they are in. All now travellers come from worlds that are currently residing in different times to the ones that they are used to.
This has put them in a high state of paranoia and confusion, they can't stop travelling because ultimately, deep down they believe that if travelling got them into this situation, then travelling can jolly well get them out of it.
Now travellers are never happy; they have come from worlds that have been placed anywhere from one, to dozens of centuries in the past or future.
They cannot be happy on (or are not allowed to return to) their own worlds and they cannot find anywhere on their travels where they feel comfortable. Thus now travellers tend to have extremely moronic conversations, usually with each other, such as;
"Hello, when are you from?"
"I'm from 768 confirmed, past-planet, Standard G."
"Oh right how does that relate to the malfunction?"
"From what viewpoint?"
"From my viewpoint of course!"
"Yes, but when are you from?"
"Alatheia Nebula cast before-before, 806 standard."
"I have no idea how that relates to me, when is your normal?"
"In relation to what?"
And so on.
Future dwellers definitely they feel like they do belong. As far as they are concerned they have always been and that's that. However speaking to now travellers has got them into a high state of confusion, bordering on a kind of psychotic panic.
A typical conversation between a future dweller and a now traveller take place along the lines of;
"But if I'm on a planet that's not supposed to be at this particular point in time, then where am I supposed to be?"
"Not where, but when, the question is when are you supposed to be?"
"OK then, when am I supposed to be if not now?"
"Ah you see that's the point, you're not now, you're not yet."
"What!?"
"Well it's obvious isn't it? You're not now, you can't be now, I'm now, that's why I'm a now traveller, because I am travelling now. Or at least I was when the malfunction happened.
You my friend are from the future so you are not yet, you're problem is that whilst you are not yet, the planet you're on is attempting to be in now."
"But if I'm not yet how can the planet I'm on be in now? Surely the planet's not yet as well?"
"Of course not, the planet is now, it must be; how else would I be standing here talking to you?"
"Because you are obviously from the future, or the past - I'm not sure - anyway, why do I have to be in the wrong time?"
"The chances of me and billions of other now travellers being all in the wrong time while you're in the right is too astronomical to bear thinking about.
I don't know what's so complicated. There are planets that shouldn't be, ones that have been but now are, and ones like yours, which are not yet and are trying to be in now."
And so on.
As far as doom jumpers are concerned Colin reserves a special form of contempt for. He considers them to be the most moronic of all sentient life, as they spend most of their time in space and thus have lost all sense of reality.
Conversations that doom jumpers have are not even worthy of retelling. They speak in secret code, impregnable double speak and pseudo science. A sect unto themselves.
Colin tries with all his might to avoid the doom jumpers whom he views as annoying and unnecessary bits of detritus clogging up the galactic channels. Their only redeeming feature Colin sees, is the long stints spent in interplanetary space makes it fairly unlikely that you'll ever bump into one.
He does not understand why they, and the rest of the Confined cannot simply accept their plight and make the most of it. This is what he has done and in fact is doing.
For now though Colin is happy with his lot, he has based himself on the planet Snadus-MU3 and continues his life.
Though my story wouldn't be of much excitement if it were as simple as this. Colin's relative bliss is about to be shattered by a chance meeting. He meets a being who professes to understand the key to solving the Time Wars conundrum.
Before we get there, I beg you patience because there is so much to tell.
THIS HAS BEEN AN INTRODUCTION TO MY PROPOSED BOOK TIME WARS. AS YOU CAN SEE FROM THE THREE CHAPTERS I HAVE POSTED ON STEEMIT, I HAVE SKETCHED OUT A FAIR BIT OF THE TIME WARS UNIVERSE.
UNLIKE THE OTHER BOOKS I'VE PUBLISHED ON STEEMIT SO FAR. I WILL TAKE MORE TIME AND WRITE THIS AS A STANDALONE NOVEL.
IN THE MEANTIME SUPPORT MY PATREON PAGE WHEN IT IS ANNOUNCED BELOW IN THE COMMENTS. AND AS EVER, LET ME KNOW BELOW WHAT YOU THINK ABOUT TIME WARS?
Time Wars: Chapter 1 - The Happening
Title image: Srikanta H. U on Unsplash