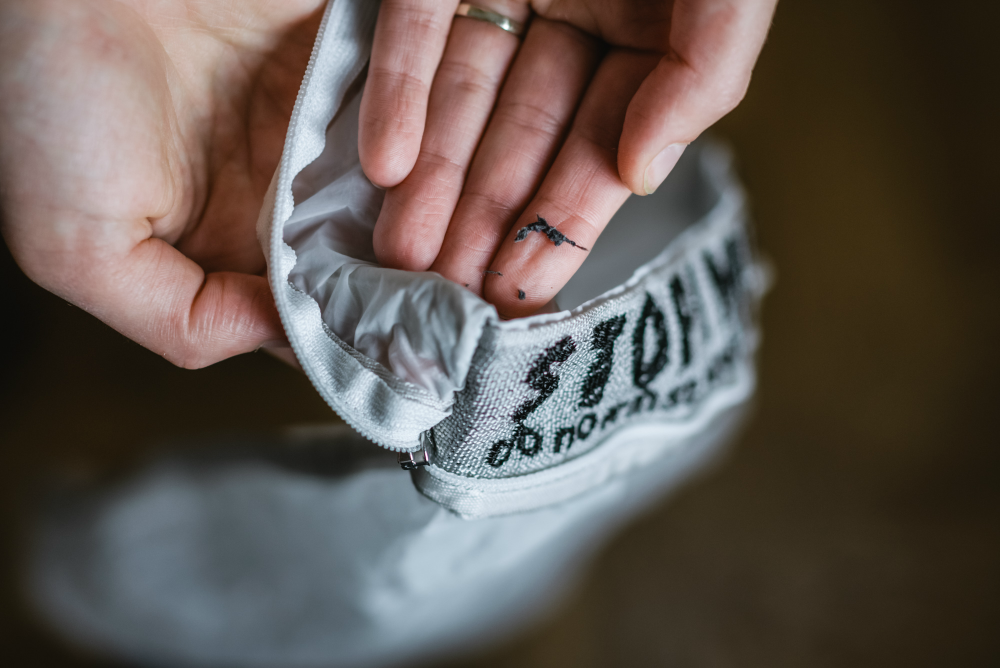 There is a tiny silent killer among us, it surrounds us everyday polluting our water and our food supply, however together we can stop it.
Plastic pollution awareness is growing across the planet today. More and more people are awakening to the global impending man-made disaster and unlike climate change, there is directly observable physical evidence to at once silence any potential naysayers.
In England it is known as the Blue Planet effect, referring to Sir David Attenborough's excellent nature series of the same name.
The latest installation of the program highlights the depressing spread of plastics throughout our oceans, which I am not being dramatic when I say could lead to a catastrophic outcome for the human race.
Not With A Bang, But With A Whimper
"I know not with what weapons World War III will be fought, but World War IV will be fought with sticks and stones."

― Albert Einstein.
It was Robert J. Oppenheimer, the man accredited with being the 'father' of the nuclear bomb who famously said "[...]and now I have become like death, destroyer of worlds."
That utterance has reflected how the human race has viewed its own potential demise. We all know that there are enough nuclear weapons on the planet to bomb us all back into the stone-age.
However so far the countries possessing nuclear weapons know that to fire one in aggression could indeed signal the end of civilisation as we know it. So the term nuclear weapon has been transformed to nuclear deterrent.
With no two countries possessing nuclear arms ever having gone to war, and unlikely to ever do so, the threat of a civilisation ending war whilst not entirely gone, is unlikely to say the least.
Homo Deus The Great Changer
Even if you believe in a divine creator who created the heavens and the earth, it is hard to ignore the changes that the human race are wreaking on our beautiful planet.
It is estimated that there is now a floating island of plastic in the Pacific ocean somewhere between the size of Texas and Russia (700,000 square kilometres-1,600,000 square kilometres). Regardless of the size and density of the Eastern Garbage Patch one thing is for sure, this 'island' of plastic would not be there if it were not for the human race.
So forget the argument about climate change for a second, and concentrate on the evidence in front of your very eyes, man-made environmental change.
However the problem is, it is not just in front of our eyes, it is the invisible killer of plastic microfibers that left unchecked will destroy us all.
The Giver Of Life
Why is the earth the only heavenly body in our solar system to contain complex life?
Answer: Because it is the only planet to contain liquid water on its surface.
So it is not being overly dramatic to say that the sea is the source of our strength, not just the water itself, but the things in it which we and other animals eat. With that being said, it is obvious that we do not want to poison all the marine life in the ocean, because we are essentially poisoning the whole foodchain, of which we are a part of.
It is said that there is a startling amount of plastic inside many types of fish today, with some (like clams) containing much more than others.
These fibres are getting into the water not by the dumping of macro plastics, but by the washing of our clothes.
Each time you wash a man-made garment, whether it be a pair of yoga pants or your favourite fleece, you are releasing between a couple of thousand and a million tiny plastic fibres into the water supply.
These fibres are too small to be caught by water treatment plants so ultimately they end up in our rivers and oceans and then our fish . . . and then of course, us.
Fight Back
Of course we are now fighting back, we are putting pressure on the clothing industry in the same way we put it on the cosmetics industry to abolish microbeads.
Often the individual feels powerless in these situations, we need products and if they are given to us in a certain way, then all we can say is please change this.
However this is one situation whereby we can do something on an individual level.
The Langbrett Guppyfriend washing bag is one such solution. By washing your clothes inside it, you can not only greatly reduce the amount of fibres being shed from your clothing, you can actively stop them getting into the water supply.
As far as I'm aware the Langbrett bag is the first of its kind, but it won't be the last.
If we are to avoid poisoning our oceans, and thus our own bodies then solutions like this are needed.
I personally have just bought one from Amazon for £30 (about $40), it's not cheap (around €20 direct from website), but then again nor is mine or your life.
Sure we want to put pressure on the clothing industry to change the way they make clothes, but let's start doing something today about the ones already out there.
Will you join me in saving the planet?
I hope so.
It's the only one we've got.
Disclaimer: I am not in anyway affiliated with Langbrett or any of its products or subsidiaries, nor will I make any kind of financial gain by promoting the Guppyfriend washbag. To the best of my knowledge Langbrett are providing the only solution of this kind. Though I reserve the right to be wrong about this.


Sources & Further Reading
Image courtesy of Langbrett
ARE YOU AWARE OF MICROFIBER POISONING AND DOES IT BOTHER YOU? WILL YOU JOIN ME IN TRYING TO HALT THEIR SPREAD? WHAT OTHER ACTIONS DO YOU THINK WE CAN TAKE TO AVERT THIS IMPENDING DISASTER? AS EVER, LET ME KNOW BELOW!