Hello crypto game fans! I'm Ciel and I'm bringing you all your crypto gaming news updates!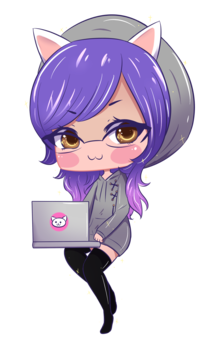 Thanks for your patience everyone! As some of you know I moved about a month ago and unfortunately dislocated my finger (warning: disturbing image) during the process. Turns out healing is super exhausting so I've been offline and resting for the month. Bear with me as I get up to date on everything I missed!
There is a free online programming class for EOS happening in April! Sign up sign up sign up!!
Did you know there is a CryptoGaming discord? This place is definitely somewhere I go to find out about news and games I haven't heard of!
Let's get started and tackle some ethereum games updates!
==============================================================
Since our last update, Etheremon has been pushing steadily forward with development. They have introduced trading, lending, and their own ERC-20 token called "EMONT". Originally the token was "EMON" but as there were some bugs in the code, they moved to "EMONT". Egg laying and transforming your monsters is now available, as well as support for Chinese, Japanese, and Korean languages. They have continued to release new monsters and perhaps the biggest news for the larger ethereum game sphere is that Etheremon has partnered with the VR environment Decentraland to allow for more interaction with your monsters in the future as Decentraland rolls out their apps. Super exciting! Finally, Etheremon is currently running a referral competition until March 11th so check it out!
Ethercraft has also had significant updates. They released an article detailing what players can expect from the final game. As most of the activity has been around buying items, it's super exciting for folks to see what these items are eventually going to be used for. Their crafting system was released, which allows you to take your current items and make new ones with them. The team has mentioned they are interested in developing a gifting system, an auction system, and more in the future. They have also released Korean, Japanese, and Chinese languages on the site. These language updates also came with their own item sets to celebrate (some of which are still available on the site). EtherCraft is proving to be a great addition to the ethereum games sphere as they continue to develop their contract and more projects should model themselves after their transparency and commitment to creating a full-fledged game.
Have you explored CryptoBots at all? We've mentioned it before here but in case you haven't checked it out yet there's a guide for the game available here. Like Etheremon they offer battles and even fancy bots.
Are you up-to-date with CryptoDrome? They've been releasing sneak previews of their project on twitter and their producthunt page. So far their art looks cute, colourful, and very appealing.
CryptoFighters released their arena so your fighters can now battle!
DappRadar is a good resource for checking out dApps on the Ethereum Blockchain, including different available games.
Axie Infinity is another creature breeding/battling/customizing game on the Ethereum blockchain. This one is new to me so I can't comment too much but has anyone else tried it? The website and art looks very nice so I'm excited to see where this one goes.
Aethia is another similar game to Axie and others that markets itself as the tamagotchi of Ethereum. My first impression of this one is pretty average so let's see what develops!
==============================================================
That's all for now. I know there's a ton more ethereum games to cover so we'll continue with it next time! :3