Hello crypto game fans! I'm Ciel and I'm bringing you all your crypto gaming news updates!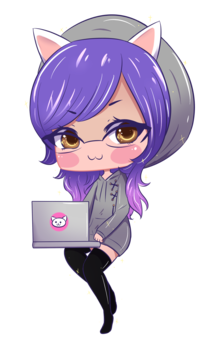 There is a free online programming class for EOS happening in April! Sign up sign up sign up!!
Let's get started!
==============================================================
KittyCalc.co is a gorgeous CryptoKittie breeding calculator put out by a few community members. After you're done checking it out, make sure to go vote for CryptoKitties in the Golden Kitty Awards.
CryptoKitties also recently sent out the first issue of the CryptoKitties Beeder's Club newsletter! In it, they listed some recently discovered cattributes like cheeky, wasntme, turtleback, and morningglory as well as gave hints to new fancy cats waiting to be discovered like a potential Teenage Mutant Ninja Turtles-esque kitty. New bios are being added, old ones retired, and they have plans for new "enhanced cattributes". What happens when we get to Kitty #500.000??
In a recent medium post, a member of the Decentraland team discusses Non-Fungible tokens. Also, the LAND deployment for the Genesis City auction is finished now so if you add the token contract address "0xf87e31492faf9a91b02ee0deaad50d51d56d5d4d" to your MetaMask you should see the LAND you won in your wallet!
EtherCraft shared a development update with us. Looks like development of the crafting system will be moving up, pushing back auction development. Also, looks like work on an EtherCraft wiki has begun.
PXLPET has officially started their dev blog!
HashPuppies is heading to Neo DevCon (with stickers!) Let's hope for some recordings to watch!
Revolution VR has some info for us regarding their upcoming game Xtraction.
==============================================================
That's all for today. Til next time! :3