Hello crypto game fans! I'm Ciel and I'm bringing you all your crypto gaming news updates!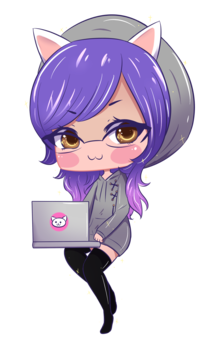 Let's get started!
==============================================================
Looks like some augmented reality and virtual reality tools are in the works for your CryptoKitties! Check out http://cryptokittiesvr.co/ and the video they uploaded. They show off the augmented reality possibilities with CryptoKitties and talk a bit about what they think is possible in the future for crypto assets.
Slothicorn wants you to share what 'slothicorn' means to you.
CryptoZombie coding lessons are now available in Chinese!
STEEMPUNK-NET has another update for us highlighting their art contest, the new dice bot they put up that anyone on steemit can use, and a timeline for their housing feature! Go Steempunk go!
Robot Cache is building a decentralized video games distribution and resale platform, with their own ERC-20 token called IRON.
Could this post be the beginning of us owning cute little pixel pets on steemit? Hope so!!
The latest Neon wallet updates supports the HashPuppies airdrop token!! Woo!
Ethereions is reimbursing folks who may have gotten caught up in a crypto game ponzi with dragons! I just hatched my first Etherion and I have to admit, they're pretty cute! Check out this reddit thread for more info.
Crypto Hunt's demo is dropping February 20th! This will make it the second crypto augmented reality project to go live, after takara.
The beta version of Age of Rust is coming in two days! Wrap up your business, alpha players!
FluffyWiggle shares a game dev blog for us as she works on the Kawaii Crypto game!
==============================================================
That's all for today. See you next time! :3