Ripple is approaching MasterCard in worth. Let that sink in for a moment.
It has surged over 1000% in a month.
It has yet to come out of the testing phase for banks.
This speculation has gotten out of control!
The company has the promise to capture hundreds of billions in market share, but it's not there yet. Only in the world of crypto, am I right?
The reason I am focusing on Ripple and why I am comparing it to stock, is it is much more similar to that then other cryptos. Sure it employs the blockchain, but it is centralized currency. Many in the crypto community view it with caution and disdain because it counteracts the egalitarian views of crypto that many of us hold. Decentralized, private, free from direct party control. We view crypto as liberation or revolution of the current banking system and Ripple doesn't check those boxes. It is revolutionary in the sense of its speed and scalability. It has the potential to be a enormous breakthrough in the ways banks transfer money, but it doesn't change the fabric of the financial world.
This also makes Ripple very attractive for those with a skeptical view of cryptocurrency. They see a way the blockchain can be utilized in a way that makes sense to them. This gives it enormous potential and with the number of partnerships in place I think it should be highly valued, but not to this degree.
MasterCards market cap is 162 Billion.
Ripple is at 130.....
Am I just dumb? Is it really worth this much? Sure anything is worth what someone will pay for it, but it is just maddening. I have dollar signs for eyes and can't stop staring. I got into Ripple during summer and it still pains me to sell half even with how overvalued I believe it is right now.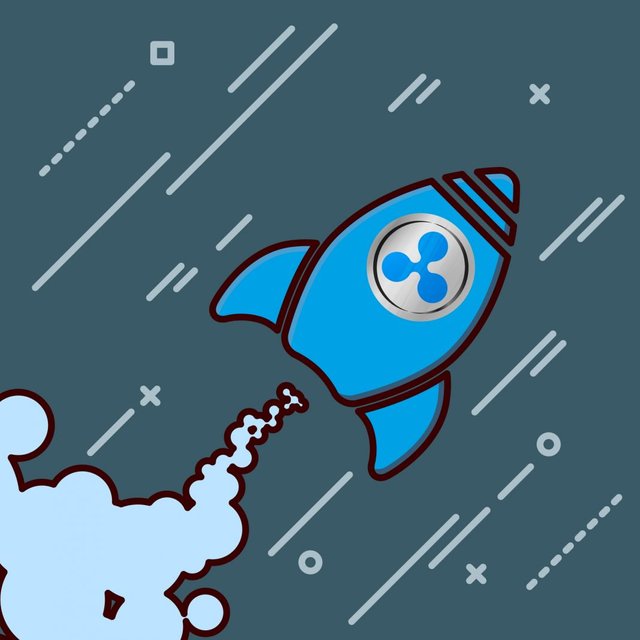 Prediction
I could see Ripple hitting four or five bucks in the not too distant future. (3 months). I think it is overvalued now, and I think it will then. When it is officially added to coinbase, and when banks move out of the testing phase, it is anyone guess what will happen to the price, but I will be holding some until then. I think Ripple will be a absolute monster down the road, but it still has a lot to prove and when the crypto prices crash hard, I will be looking to this coin as one of my first pickups.
Just a quick post. Had to get some of my thoughts on this down.