The consensus of India || International block chain congress event in hyderabad
Hello steemains ,
Today I am going to tell you about an Event which is going to held in India between 3rd and 4thAugust 2018.It is a highly reputed event which is going to happen in HICC complex ,Hyderabad. Mainly this event is going to decide the uncertainties of block chain and Cryptocurrencies future in India.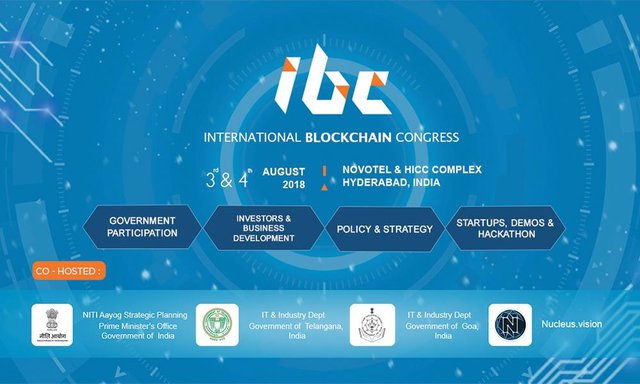 Many of the national and international governments and regulatory body officials are going to gather there to discuss the uses , importance and talk about blockchain technology. This event is going to be the biggest event in India sponsored by Centre and state government of Telangana and GOA itself.
Famous Crypto celebrities participating ?
Tim Drapper ,renowned U.S investor and billionaire along with more than 80 other speakers are attending the event at Hyderabad. Thousand of participants are expected to attend the event. Besides, Bo Dong - founder and CEO Autonomy, Ted Lin-Head international market Binance, Madhusudhan Kela-Former chief investment strategist Reliance capital are also coming in the event.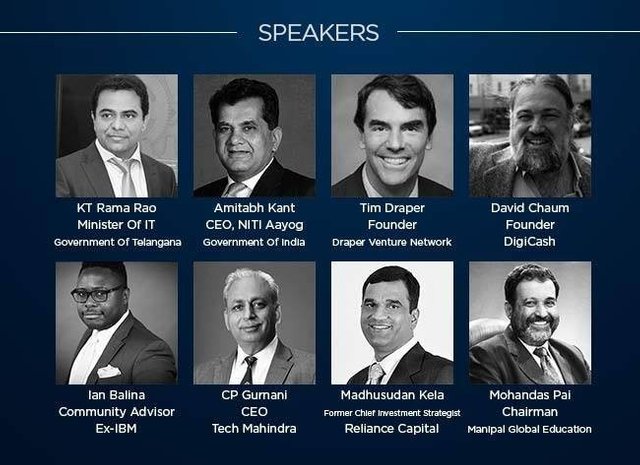 The list of big investors who are attending this event is never-ending. The event will be great for crypto enthusiasts in India to attend.
Why Govt keen in block chain ?
State officials said that the goal if this move is to turn the services offered by the govt to the public more transparent and more efficient. However , during the press conference, officials were not specific as to which exactly services are to be improved by the planned blockchain implementations. The government of Kerala is already working on blockchain technology.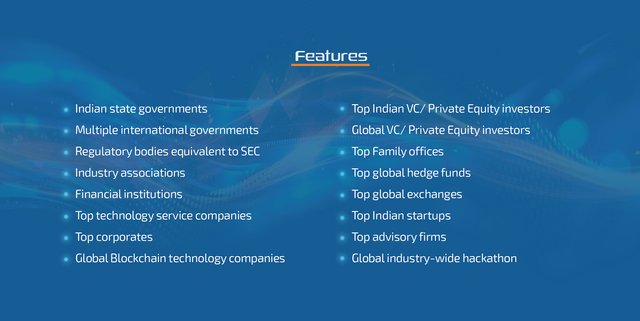 Its going to cost you a bit higher ,check out how much it will costs.
There are three types of packages available:
1.Silver - 149$
2.Gold - 499$
3.Platinum - 799$
No doubt that the event is going to be a game changer with many Indian government officials and foreign crypto investors present there. those interested can visit there .
Event Agenda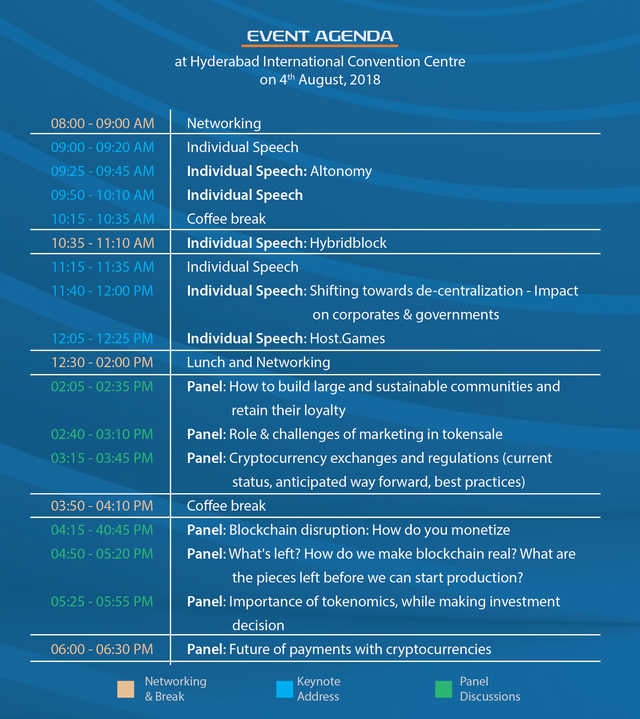 I will share the every news and happenings of the event on my telegram channel.
Join the telegram channel for more updates , crypto news and airdrops and free signals