GO WePower : The Renewable energy financing & trading platform Alpha V1 is launched !!
Hello steemit community,
Today i am thrilled to announce that the day we all are looking for has arrived-- WePower blockchain- based green energy financing and trading platform's Alpha version 1 is up and running !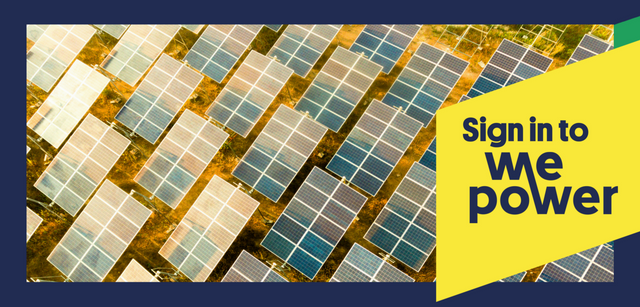 You can now create your account , browse through the first renewable energy auctions aleady available on the platform , express your interest to participate in them and check donated energy pool.

300MW ready for the auctions
We are launching the platform with one of the spain's leading renewable energy developers conquista solar,we've announced a partenership with back in january. In the initial phase,six solar projects developed by conquista have been added to the platform . Each project has a net capacity of 50MW, bringing the total production capacity of projects on the platform at launch to 300MW.
All the six solar plants are located in badajoz, at the extremadura region of southwest spain. that is also Zone 5 (one of the highest) solar intensity area. These solar projects are market-based projects intended to sell electricity to the wholesale market.
The capacity at launch makes 30% of our first year commitment, targeted to reach the total initial auction capacity of 1GW within 12 months after the business launch in Autumn.
John Koopman,managing partener at conquista solar,says:"A year ago energy from renewable energy sources finally reached grid parity. We wish to develop more renewable energy plants and we are happy that WePower is creating a novel way to finance renewable energy development. We believe that people's participation will enable the faster transition to a fully renewable."
Energy donation pool
We are going to use Alpha version to show intended donated energy amount that will be distributed to the WPR token holders. We show this using energy donation pools indicator on the platform.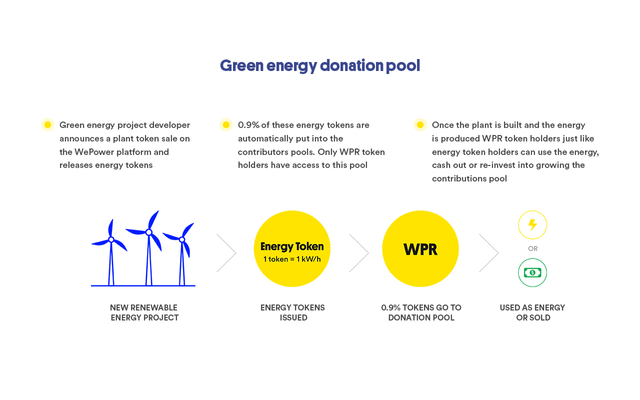 "Energy counter" shows the total accumulated amount of energy donations(in megawatt hours) from all green energy auctions currently listed on the platform. Donations pool will constantly be updated as new projects will be added to the system. 6 projects are already added to the platform at launch with net capacity of 50MW each, injects donated energy pool with 5670MWh of aggregated amount of donated energy from each plat for 5 years.
What's Next?
With this milestone achieved, now we entered an intense new development phase to add new features and gree energy projects to the platform. New partenerships with green energy developers and market players will be announced, we are also preparing for the forthcoming nationwide energy tokenization event in Estonia with Elering.
Green team is restlessly workinh on launching the business.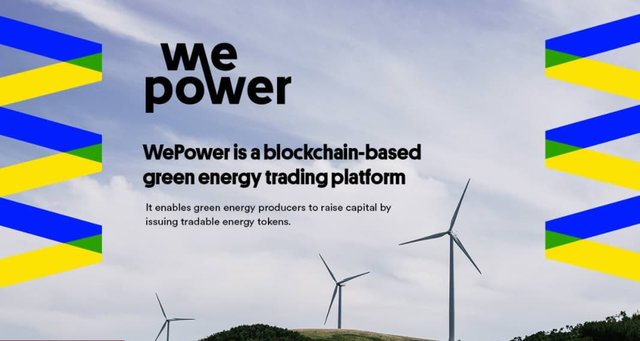 Thanks for reading and giving your time

Must comment your thought for this