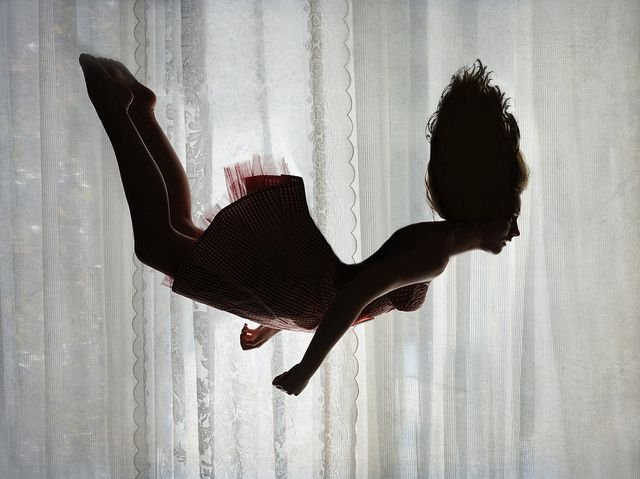 At the time of writing this article, STEEM?USD crashes through THE GROUND TO $0.96563252...which is from from $0.094 inthe early hours.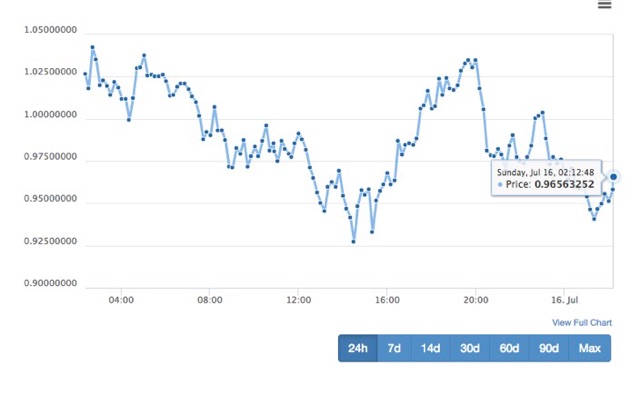 Images courtesy of Coin Gecko.
This is happening as a direct result of what is happening to the bitcoin. STEEM/USD is a synthetic pair with no active markets. This is why all of my analysis is conducted with respect to STEEM/BTC. A sharp fall in BTC price will mean a sharper fall in STEEM price in terms of USD.
And the bitcoin has taken a new recent hammering to its price in recent times.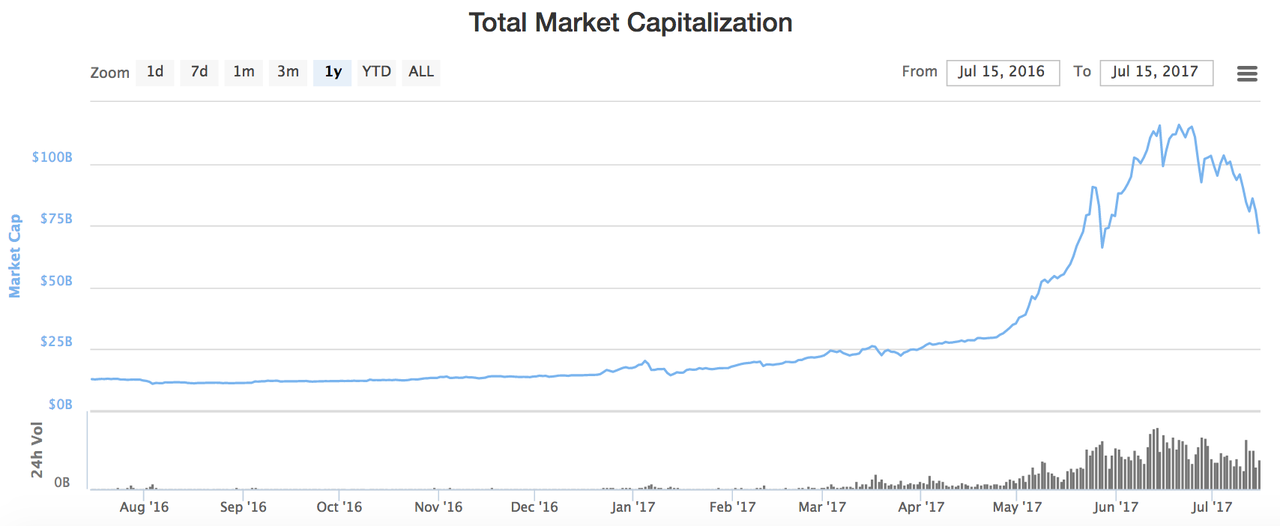 There are several reasons for this...
The 1st of August
This is the day when bitcoins split into 2-3 chains. Or it will stay the same. And investors are riddled with uncertainty... This is translated ar market fear. Many of them do not want to hold onto bitcoins as they go through this date and are selling off fast. Sharp drops are forecasted as we get closer to this date.
Nothing wets the appetite of MARKET BEARS more than MARKET FEAR...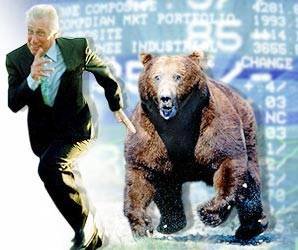 Some bitcoin exchanges are even closing down 2 days prior to August the 1st because of the uncertainty. And some are looking forward to the gains they will get through the fees. Remember was the people selling picks and shovels during the gold rushes that made the true fortunes.
So if you have one of these, strap down and don't drown in the money you're about to make ;)
Bitcoin Bubble Burst... blah blah blah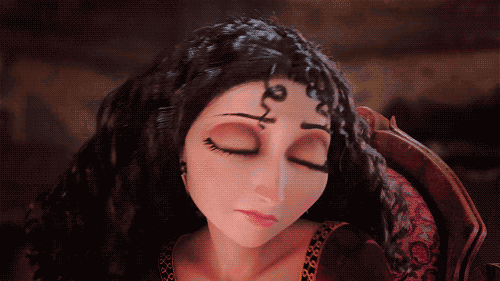 There has been so much passionate talk about the bubble bursting. Some on steemit, and more elsewhere. So what!!!
When a market has phenomenal Bullish runs...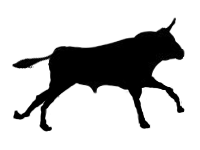 It is going to have a correction. That is trading 101... How many types of trading do we already know from before that seemed like the end of the world when it fell sharply as GREED tipped the scales into fear. Remember, a lot of money/energy and a long goes into a BULL climb. People um and ar when buying... When everyone freaks out and normally from fundamental analysis. Selling is rapid. And a very short time can wipe out months of Bull trend...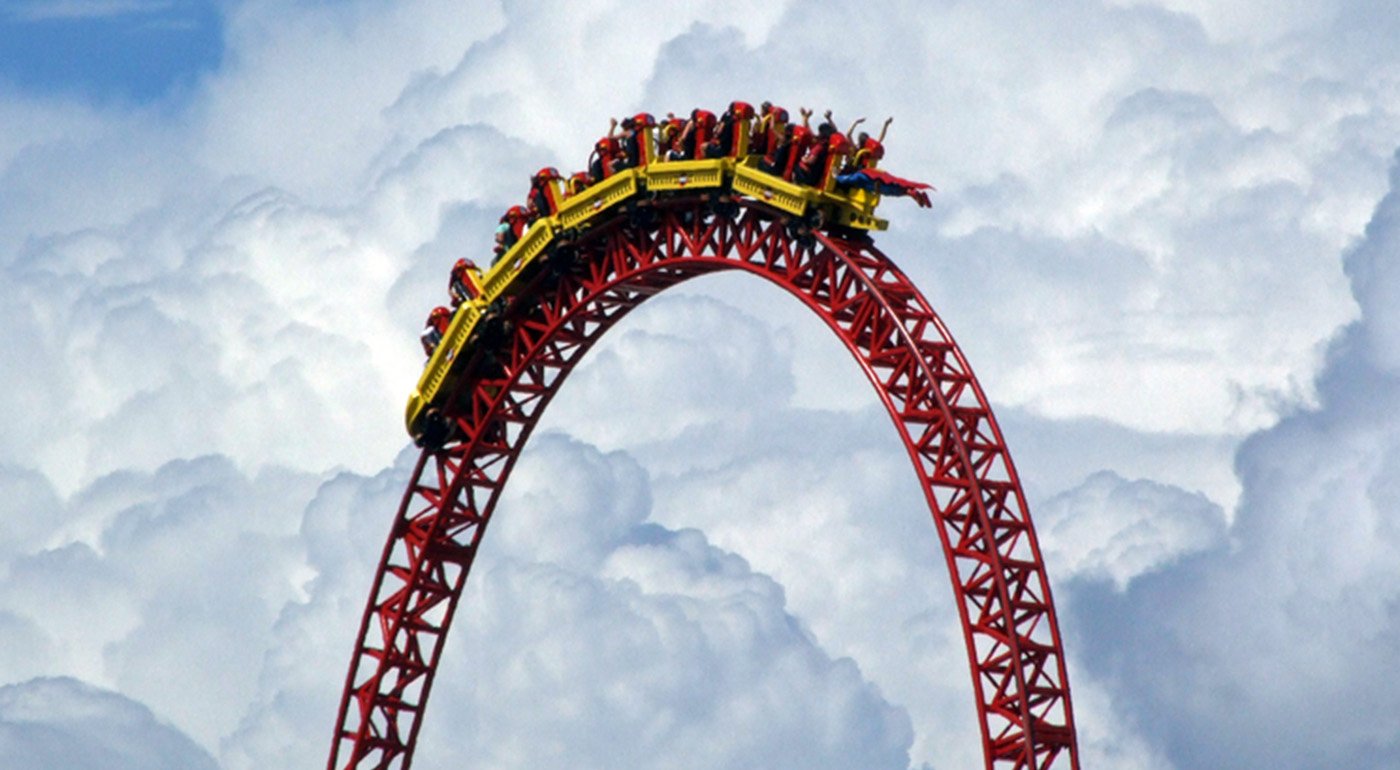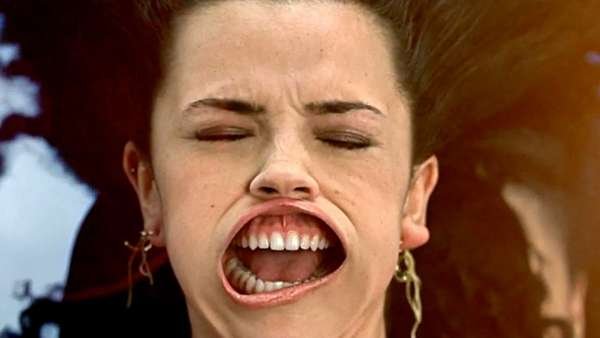 But is that unusual? No...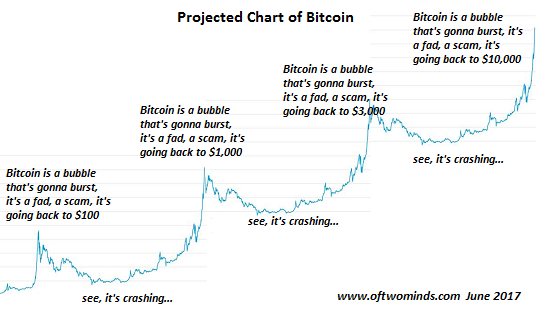 As I said... blah blah blah... It goes on and on. Say like... Realestate???
So what can we do in this moment as steemians?
If you are in a position to buy, invest some money into cryptocurrencies. And diversify, it is not wise to put all your eggs into one basket.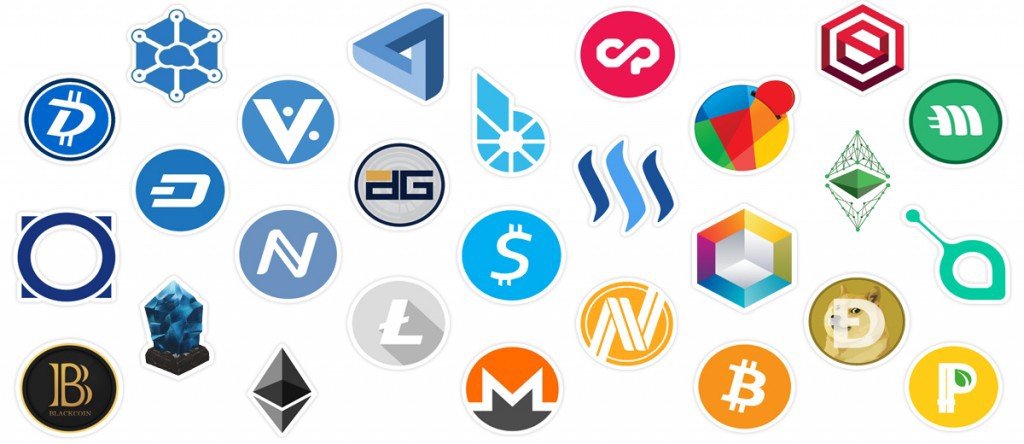 Powering up is a great thing to do too. Many of the veterans here have seen minnows turn into Dolphins overnight during the last peak.
For those who do not have money to put into the market... Power Up. What are you going to do with $50 to $_00 dollars anyway?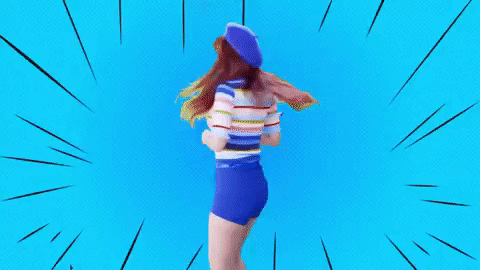 Again in the wise words of @aggroed. Just keep making connections, build a strong and genuine following (not the f4f crap), connect with people and keep steeming on. IGNORE THE PRICE!!! Focusing on money when writing will lead to the DARK SIDE...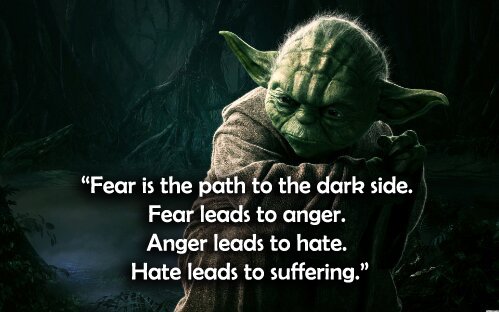 There is one thing must say though. And this may not be for everyone when it comes to reading, commenting, and writing. Here is a HARD fact...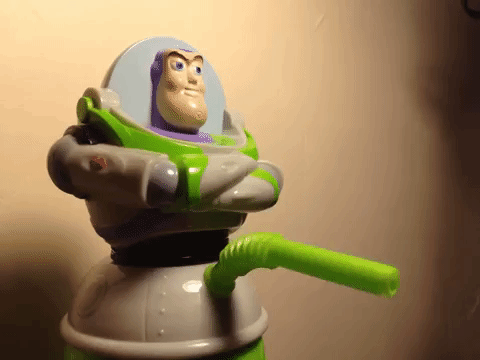 The people with the biggest voting power and the most influence here on steemit take great interest in cryptocurrencies. So spend some time to read TRENDING and HOT posts in these related categories. Learn, comment, and make connections there. And write some articles with your perspective.
Those who are familiar with my work know I write on a wide range of topics on @yoda1917 and cryptocurrencies is one of them. It is very important on this platform and more of us should take greater interest in it.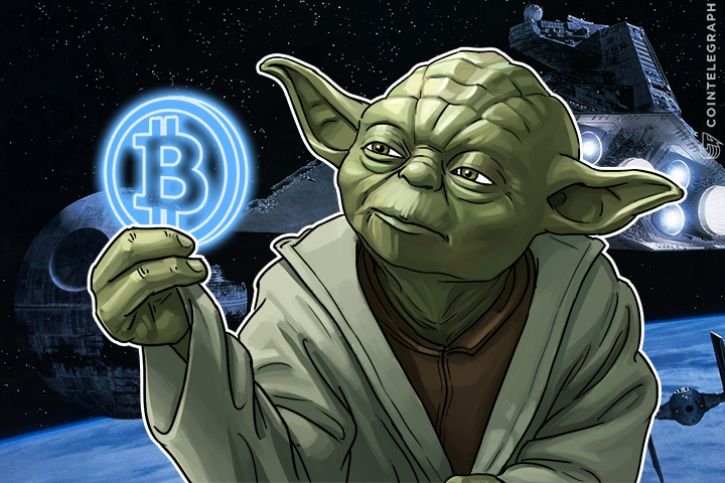 I trust you have enjoyed this article. Upvote, follow, and most importantly resteem as the current environment makes it difficult to get anythings out there. There are less people reading and more self upvoting caused by a perspective of scarecity as the reward pool is smaller.
I am Proud member and supporter of the minnow support project - brought to you by @aggroed, @ausbitbank, @teamsteem, and @canadian-coconut.
Stay safe everyone. Hope to see you in the comments section.
Regards
Yoda