$5m of SolarCoin for Major Solar Farm Operator
#SolarCoin acheived a significant milestone yesterday as AWCA Power - a large scale solar developer based in Saudi - signed up to receive an estimated $5m of the digital currency, based AWCA's solar generation. SolarCoin's price rose accordingly, rising 25%.
This new participant in the SolarCoin network is significant as it brings a substantial - and wealthy - community into the SolarCoin orbit - with all the credibility, networking and peer-introductions that this brings in its wake.
The SolarCoin Foundation (SCF) announced that AWCA Power intend to sign up 2GW of solar production, earning more than 2 million SolarCoins each year. SolarCoins are currently trading at around $2.5 per coin. 
AWCA owns more than 700MW of Solar PV across the Middle East, including the 260MW Shuaa Solar Farm in Dubai.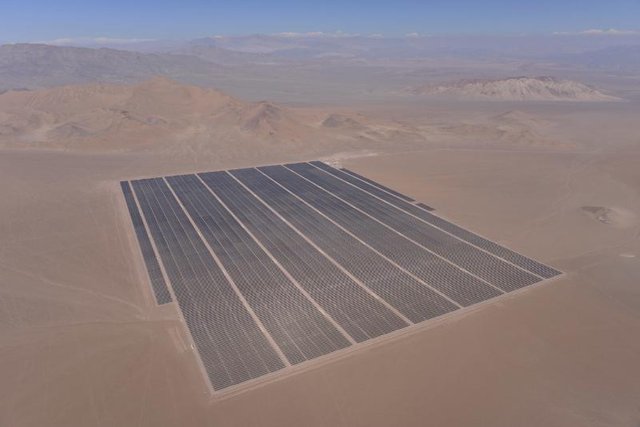 AWCA's Shuaa PV plant in Dubai has an annual yield of 400,000 SolarCoins - worth $1m a year
AWCA also own a further 1.3GW of Concentrated Solar Power plants which appear to be eligilbe for SolarCoins.
The AWCA's issue will be the SCF's largest to date. In 2017 the foundation issued 2.8 million SolarCoins; AWCA's haul will add another 2 million, adding 5% to the total amount of SolarCoins currently in circulation.
The rate at which SolarCoins are issued is rising - in December the SolarCoin Foundation issued it's largest bursary to solar generators around the world - 1.2 million coins. This reflects the increasing popularity of owners of solar assets to sign up to the cryptocurrency scheme.
Meanwhile the price of SolarCoin has similarly increased, the two factors illustrating co-founder Nick Gogherty's Theory of Network Value when assessing how much a crypto is worth.