Finally. The long wait is over. My Ledger Nano s arrived this afternoon.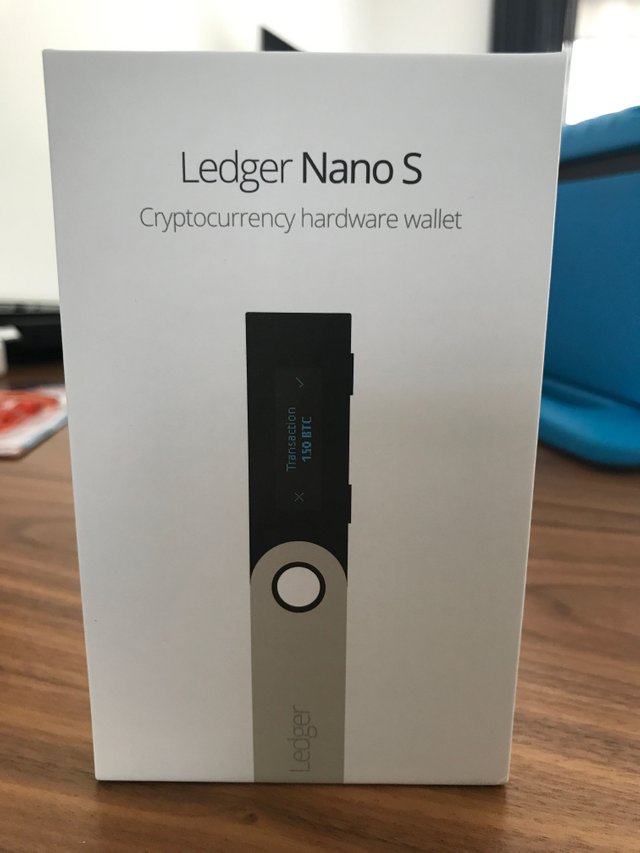 When I started with cryptocurrency I quickly new that I just wanted to play it real safe. I don't hold big amounts of cryptos but with all he horror stories of people losing their precious cryptos I decided I would take measures to not have that happen to me. In this post I wrote a little about the trouble with all these different (types of) wallets and that I really wanted to bring that amount down:
https://steemit.com/cryptocurrency/@valderrama/which-crypto-s-do-i-have-and-which-wallets-do-i-use
Later I wrote a post about the sudden huge demand for Ledger's hardware wallets because I actually spoke with a co-founder of Ledger and found out that my order would be delayed:
https://steemit.com/cryptocurrency/@valderrama/ledger-increases-production-to-deliver-over-one-million-units-this-year
But the wait is over. I don't have time to set it up right now and move cryptos to the Ledger but hopefully I will have time for it tonight.
You can expect a new post with more (unboxing) photos and I'll report about the needed configuration.
Feel free to upvote, comment and resteem. And, as always... keep up the good work!