A few days ago, I wrote an article about an airdrop almost too good to be true. And guess what, it was too good! The MonaCoin airdrop promised us 50 tokens which have a total value of more than 100 USD. Unfortunately, I wrote my original article before doing deep research, and now I regret that.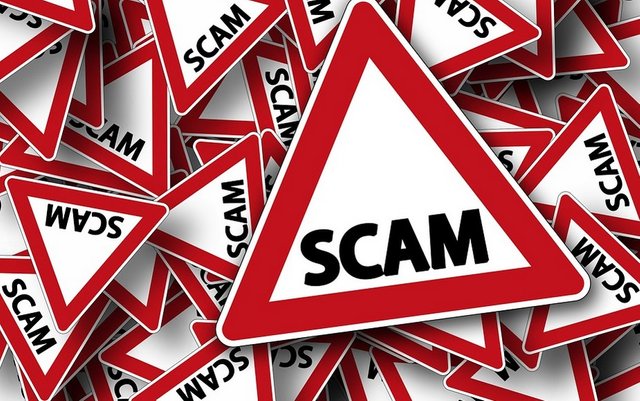 Image from Pixabay
Today, I decided to visit the official MonaCoin website, and I was surprised that there was no mention of the airdrop. I also looked for links to their social media profiles (of which you had to follow them on four different to take part in the airdrop), and I saw no links to any of them. The only social media link is one taking you to their Twitter profile, and this is not the one you have to follow as you sign up for the airdrop.
And even better, the pinned tweet on the official Twitter channel looks like this: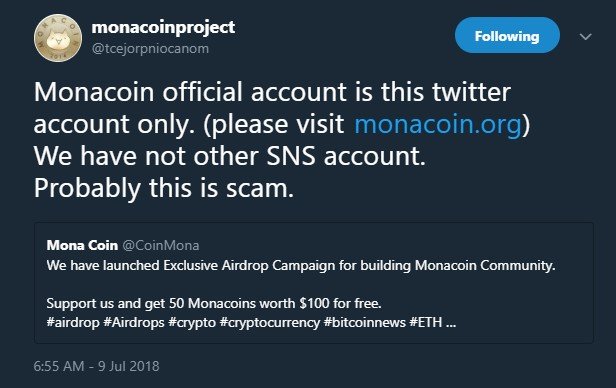 So, they are referring to the Tweet from the scam channel about the airdrop and calling it a scam.
What is scary about this?
I was tricked, and I shared the news. Yes, that is scary. And, the new Twitter channel has more than 5000 followers, which is more than the official MonaCoin channel. And, if you search Google for MonaCoin Twitter, the scam channel is what will show up, and not the official coin channel.
Also, if you signed up for the airdrop and used passwords that you use generally everywhere, this might harm you, and that is one more reason for you to use different passwords everywhere.
I am really sorry about bringing you this bad news, and I am sorry for misleading you in the first place in my original writing about the airdrop.