Bitcoin chart makes my mind peace-loving

There is several big events showing Bitcoin as bullish. Being aware of them will make your mind clear and peaceful.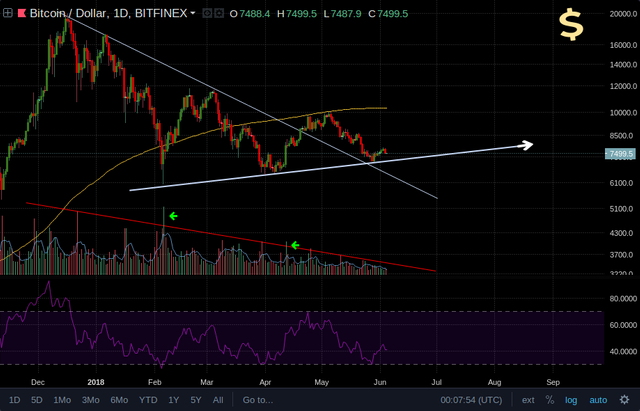 First, the price bounced for the third time on the TR lower trend-line. This one pointing up.
The other is not as much as noticeable, but as much important.
As our old friend Wyckoff pointed out, in an accumulation trading-range, the bearish volume tend to get lower and lower. This is shown by the descending red line on the screenshot. 
Notice how only buying volume broke it, as the green arrows show.
Short-time analysis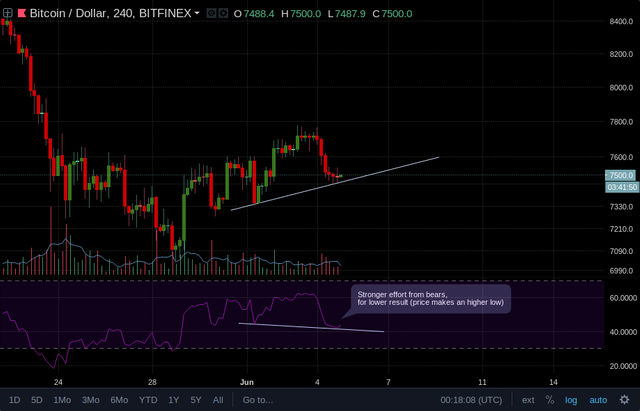 This 4H chart demonstrates how sellers are losing weight:
The price makes higher lows and higher highs
On the RSI we see that despite the bears pushing the momentum down, the price doesn't follow their pessimism
Right now, the "uptrend" is still shy, there is no real volume nor real move. A fourth retest of the daily support shouldn't be excluded.
Legal disclaimer: Sue me if you lose. I will go to jail  and give you my money. I am responsible for what you do. By reading the article, you did accept to comment, vote, and resteem it.