Trade.io Launches ATOM token on its Exchange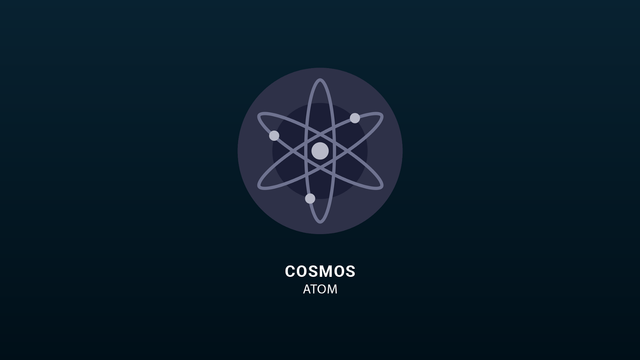 In a time when crypto currencies are finding their footing in regards to issues such as government regulation, public awareness and rival assets, trust plays a far more important role. Having a technologically superior blockchain paired with a robust proprietary model of fair governance and distributed economic ruling, can fast track any digital asset straight to the top of the ladder.
Touted as the "Internet of blockchains", Cosmos was conceptualized in 2016, with its mainnet launch back in March this year. It is a virtual eco-system represented by a network of integrated blockchains where interoperability and unbiased consensus-based voting are built into the core. Being an all-in-one scalable and secured solution for business development, it allows for a strong foundation in which thousands of Dapps can co-exist and flourish together within a flexible and stable digital environment. The Cosmos network also supports its very own native token, Atom, which essentially provides the lifeblood for making the whole system operate as well as it does.
Given the huge potential the Cosmos blockchain has to offer, several crypto exchanges have been quick to adopt the Atom token to their supported listings. However, one of the more favourable trading propositions comes from veteran crypto exchange, Trade.io.
Trade.io pride themselves on having just launched the coin on their exchange with 0% "maker" fees as well as only 0.1% "taker" fees, meaning more overall retained profits for crypto traders. Furthermore, there are absolutely no deposit fees when funding an account and withdrawal costs are also very competitively positioned. Common practices such as pushing high fees onto traders, could be seen as hindering the growth of crypto trading in general and putting up unwanted barriers of entry to the market. Trade.io looks to go against the grain for the betterment of the market space and crypto traders alike.
Other popular exchanges such as Kraken and OKEx have also recently offered the Atom token on their platforms too, albeit with the charges mentioned earlier. This paves the way for Trade.io to fast become one of the primary drivers for the Atom token in addition to the Cosmos blockchain. A powerful combination indeed.
To promote the launch of this innovative digital asset, there is a social media competition running from the 25th April to the 2nd May, in which 10 lucky participants will each receive $50 worth of Atom tokens. To have a chance of winning, simply spread the word about all the great incentives Trade.io offer in regards to the Atom token by retweeting this link and providing a justifiable comment and reasons as to why traders should consider using the exchange. Bear in mind that any submissions to the competition must come with verifiable evidence of the impactfulness of their campaign and how beneficial it proved to be in getting the message out there. The easier to review the answers are, the higher the likelihood of being selected as a winner. It's really as simple as that. Further information of the social competition can be found here.
Best of luck to you all and let's help make Atom and the Cosmos blockchain the best that it can be.