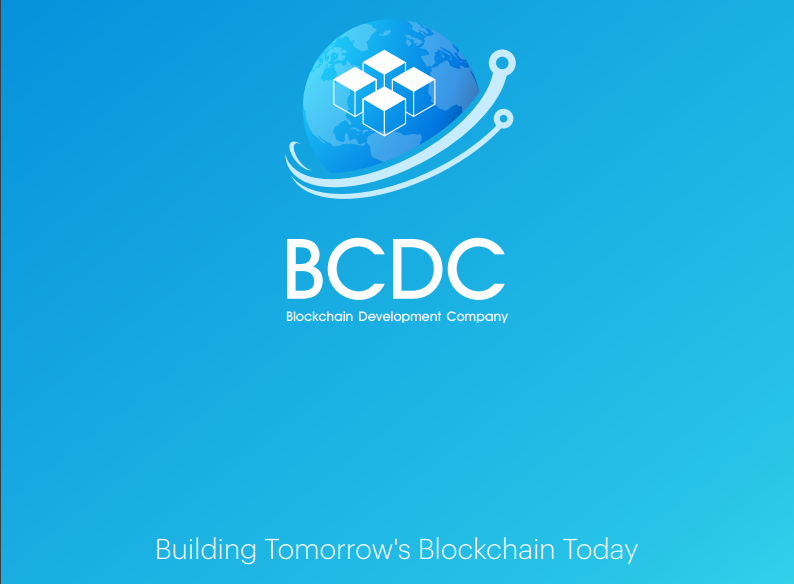 Where to begin..
Ok, BCDC stands for Blockchain Development Company, they are a decentralised start-up based in Scotland UK. BCDC have just released their
whitepaper
to the world and as they stated in their
tweet
the paper is Blue and colourful which is a nice touch!!
What makes this interesting?
BCDC have laid claim to wanting to implement smart contracts by using the Blockchain through arms of it's business
(which are apart of BCDC)
which will bring back revenue to BCDC and help solve problems of inefficiency and trust issues when it comes to the environment. The projects set forward to address these problems are Echochain, RecycleToCoin and FoodTrax. Included in these projects are renewable energy, recycling and food trucking.
Echochain -

- Ethereum based app that will concentrate on a renewable energy private finance leasing model.
Getting private (Basically allowing everyday people to chip in as well)/institutional investors to put money forward (traditional crowdfund) for things like new/retro Solar, Biomass,ground source, air source and windmill energy systems to Schools, GP Surgeries, Hospitals and Government buildings. Basically allowing everyday people and business to work together to achieve their share of caring for the environment.

RecycleToCoin -

- This application rewards the user with a crypto BCDC token for recycling their single use plastic and aluminum containers BCDC is partnered with a global reverse vending machine company, meaning this can be scaled worldwide, pretty cool! BCDC token can then used on the BCDC platform through other applications or be traded for other cryptos like Eth and BTC. - This part is really important -
"This project will be first to market and will help to save both our Oceans and planet's resources incentivising ourselves and our children to recycle. The concept of offering a digital token reward will also teach our children to understand and adopt the currency of the future"

FoodTrax -

- A fantastic application based on Ethereum also and what it aims to do is provide a digital tracking on the food produced at the farm and follow it to store, fraud- free (based on blockchain) so we as consumers know exactly where our food has come from and where it has been. Returning consumer confidence in our food and markets.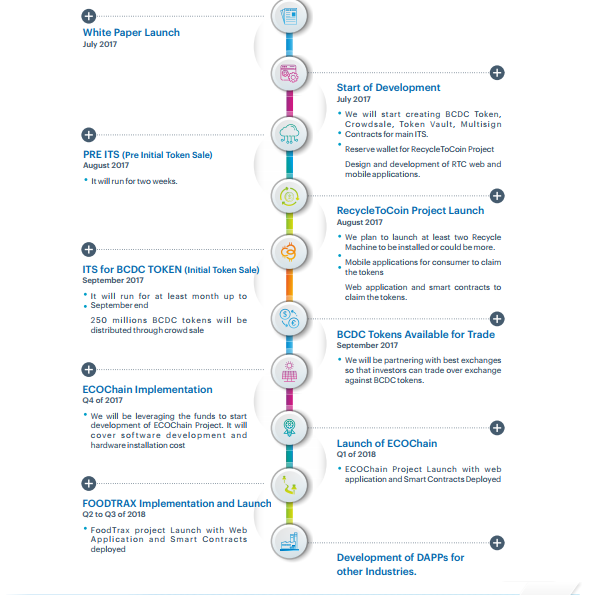 View the informational video about BCDC planned Projects here
View BCDC White Paper and image displayed here
*View BCDC Official Twitter here
---

Follow on Twitter
thecryptopaper
𝘐𝘧 𝘠𝘰𝘶 𝘓𝘪𝘬𝘦𝘥 𝘛𝘩𝘪𝘴 𝘈𝘳𝘵𝘪𝘤𝘭𝘦 𝘛𝘩𝘦𝘯 𝘊𝘩𝘦𝘤𝘬 𝘖𝘶𝘵 𝘛𝘩𝘪𝘴 𝘈𝘳𝘵𝘪𝘤𝘭𝘦 𝘈𝘣𝘰𝘶𝘵 OmiseGO