Haven't heard much about this as Omise is generally an Asia based company. Watching
@crypt0
about 5 hours ago announcing on his fantastic video some interesting information about OmiseGo.
What's interesting about this? Well, a McDonalds in Thailand jumped on board to use their software as a means of payment from customers to the McDonalds, to make purchases from McDonalds and then the funds are automatically converted into the currency in which the McDonalds would like to take.
What is OmiseGO
OmiseGO
uses an Ethereum based platform and it's basically a platform that allows users to have access to a decentralised network. OmiseGO provides a next gen transfer service, which operates across several currencies and assets through the OmiseGO network connected to Ethereum. What this means for the general public is anyone will be able to complete financial transactions in a completely decentralized and inexpensive way. Basically meaning the world in which we cut out the financial "monopolisers" and the crippling effects they have, is here!
This service includes the transfer of fiat monies and most cryptocurrencies basically allowing you to cash in and cash out even without a bank account meaning you're a part of the "unbanked". "Unbanked" is a sector worth an estimated $380 billion in new revenues for banks!
If you wanted to send money locally, that's possible. If you wanted to send it across the world to your family back home, otherwise known as an IMT ( International Money Transfer), that's possible as well- without the involved banks taking their own cut! One of the goals is to basically give the power back to the people when it comes to banking - allowing the "unbanked" along with the "banked" to take back their privacy when using currency .

Hence the catchy slogan OmiseGO has- "Unbank the Banked with Ethereum"
---
OmiseGo & McDonalds
As stated on a Reddit thread
r/Ethtrader
showing promising signs of actual implementation into "real world" use, not just the abuse of Ethereum platform like many other start-ups that just suck the Ethereum out for other purposes.
"This partly comes down to us as investors and speculators when we see an ICO or start-up, before investing your Eth please do your research! Do not encourage what you don't know because you "think" it can make a quick buck. Your actually hurting the whole ecosystem as we know it.. But it is your Eth & just @cryptopapers two cents"
mise_go 50 points 19 hours ago
"From a community angle, we're launching OmiseGO to support Ethereum scaling and to provide a decentralised exchange, that is not only totally decentralised but also has correct incentive alignment with Ethereum (because it uses the Ethereum mainnet for economic security, OMG will not siphon off value from ETH like most other tokens have the potential to, but will rather support it). But from a business angle, we're launching OmiseGO to support Omise Payments and all existing stakeholders, including our existing and future merchants, such as McDonald's in other countries in Asia - McDonald's Thailand is just the start.
Through OmiseGO, all Omise merchants will be able to seamlessly accept payments in multiple currencies, including ETH or BTC or other cryptos, without needing to know what their client is paying in.
And any other payment gateways, including Omise's biggest competitors, as well as global giants like Stripe or Cybersource, will benefit from using OmiseGO/OMG, and are welcome, no partnership or permission needed. The OMG chain will be an entirely public and permissionless network, connected to Ethereum"
---
Other Promising Signs
As encouraged by many 'notable' or 'reputable' crypto's and something
@cryptopaper
stresses a lot is to always do your own research. In other words, knowing who is on the board/management before you invest is a very good start along with reading the whitepaper.
"If you're not willing to read the white paper and have a look at the board, then you shouldn't invest" -
Lets look who is on the board/management of OmiseGO: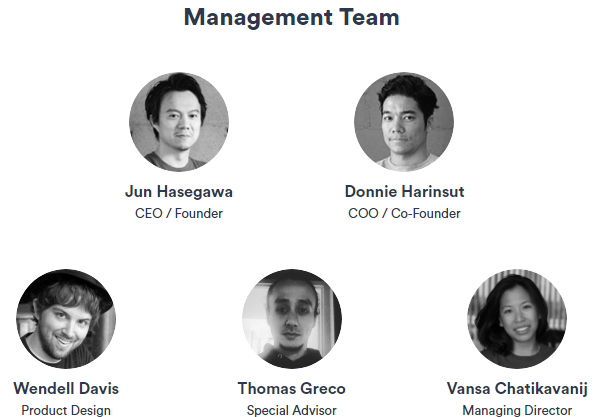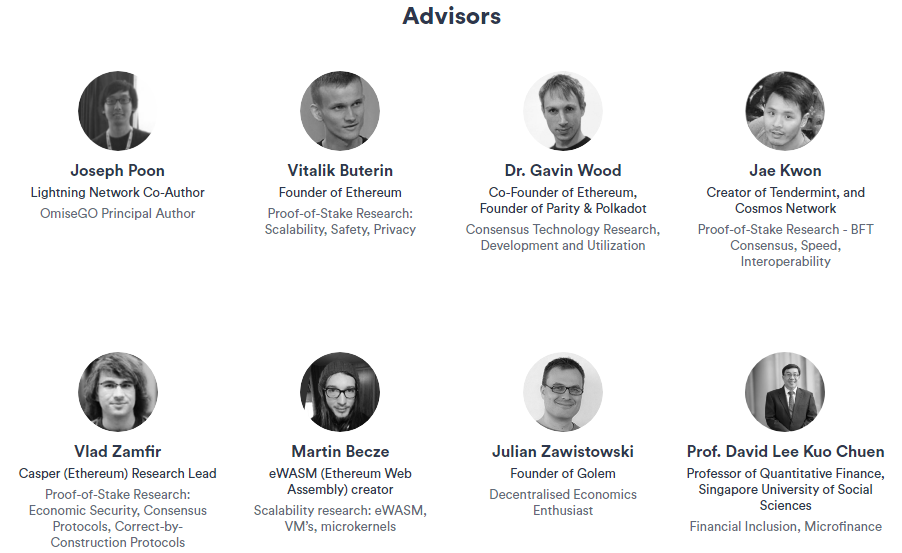 As you can see by the heavy weights on this team, they believe they can uphold Ethereum and help project it to the future by assisting its growth through systems such as this. They obviously see this as a means to change how we do business between ourselves and how businesses accept currency for purchases. Also removing the need for banking institutions to be included in the funds exchanging hands, along with the removal of the hefty fees and removal of obstructions like sending funds across borders and making it possible for everyone to be involved in the ecosystem as one united movement !!
---

Follow me on Twitter
Follow my Steemit