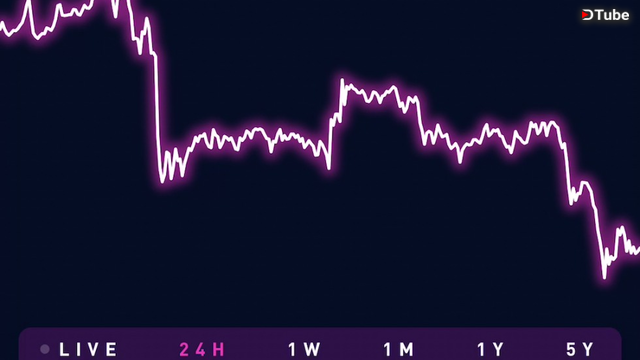 ---
Robinhood is a stock option trading platform that boasts a Zero Fee(which is false) trading option, but in reality it is just a ponzi using Cryptographic assets without giving users the ability to hold their own holdings in cold storage or in a transparent manner. The are committing fraud on a mass scale, and are probably running this exchange to short cryptocurrencies as a whole. As we all know the Satoshi is the most transparent currency in the world, but Robinhood thinks its untraceable and is used for illegal activities. aka POPO-Lambo. Which is why robinhood will be holding your satoshi against your dollar, for you. This is fraudulent and should not go unnoticed. This is a centralized attack on the BTC community, and should not go unnoticed.
here are the email details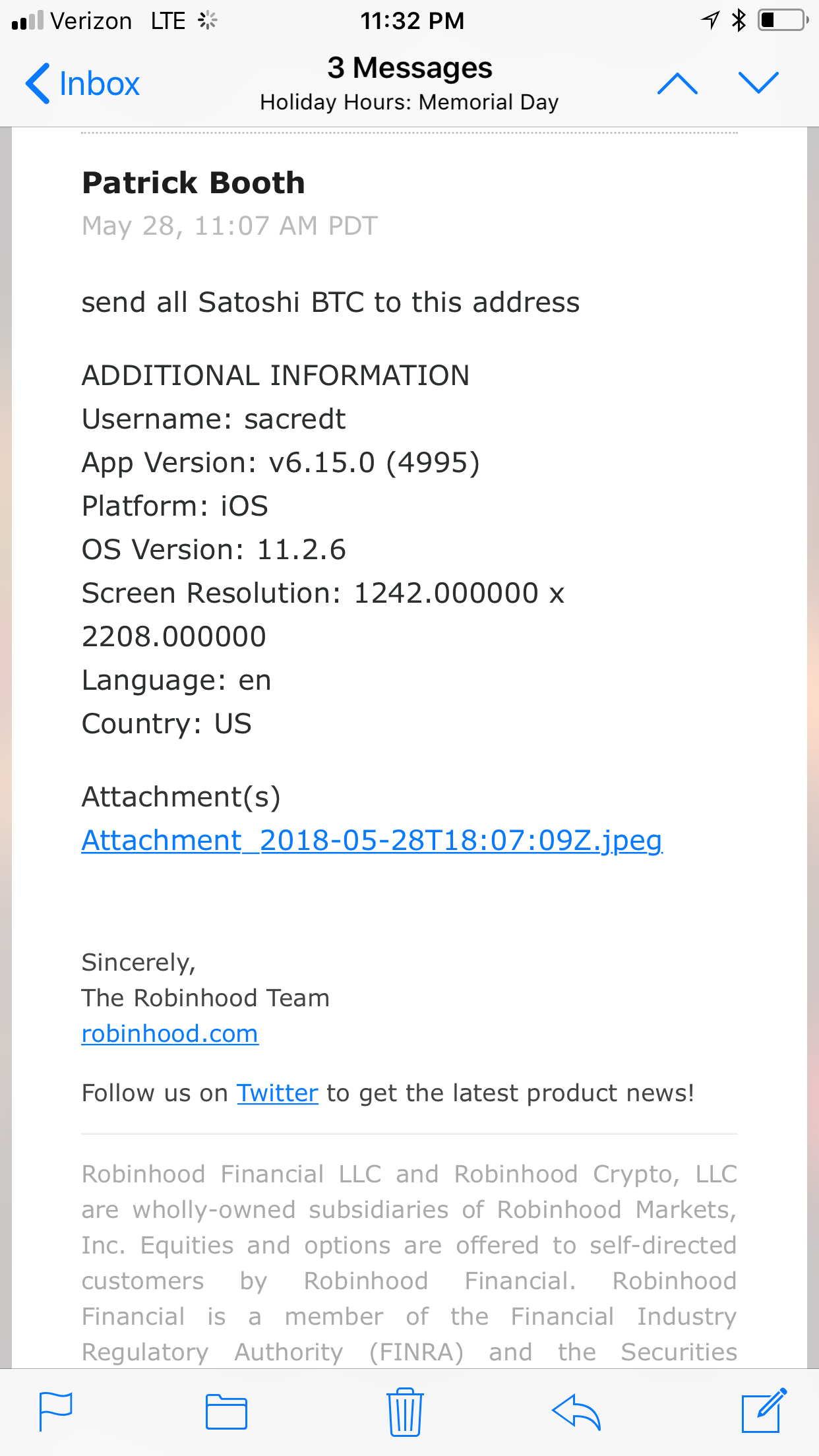 Attachment was my BTC Ledger Nano S Cold Storage.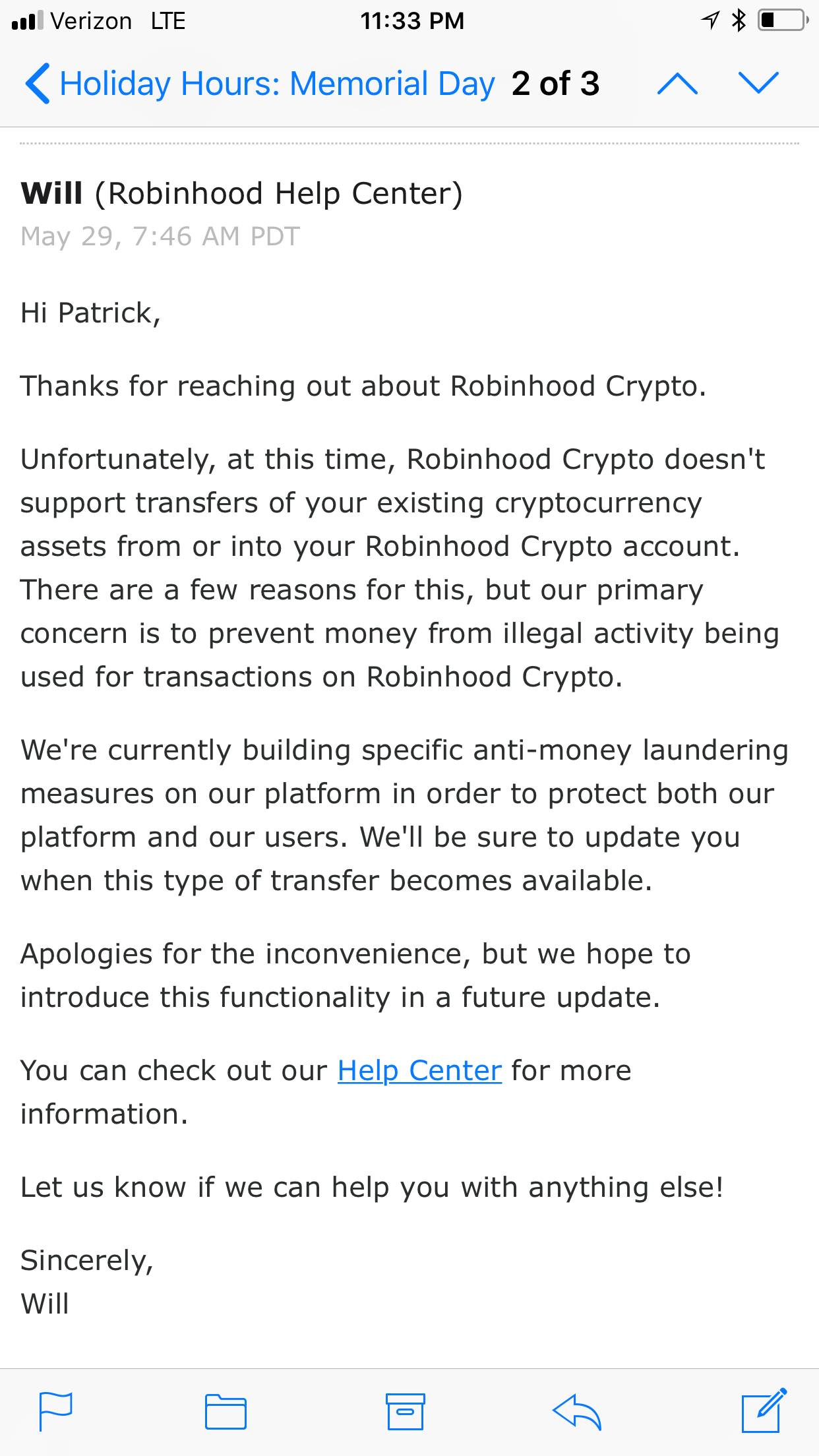 Horrible Explanation as cited.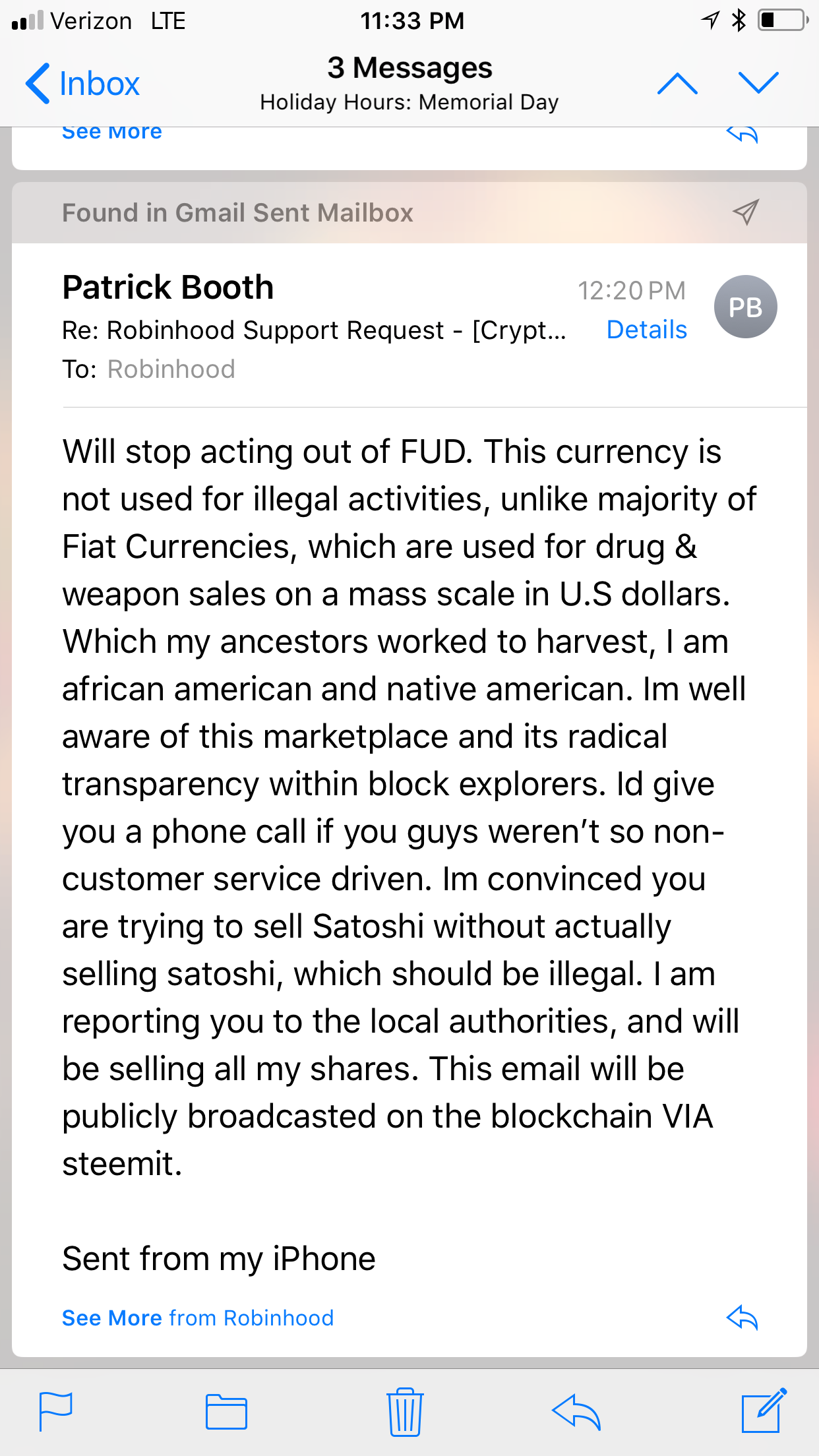 and my final response before selling my 1.5 million satoshi.
---
▶️ DTube
▶️ IPFS