Fire and Ice - Crypto in 2019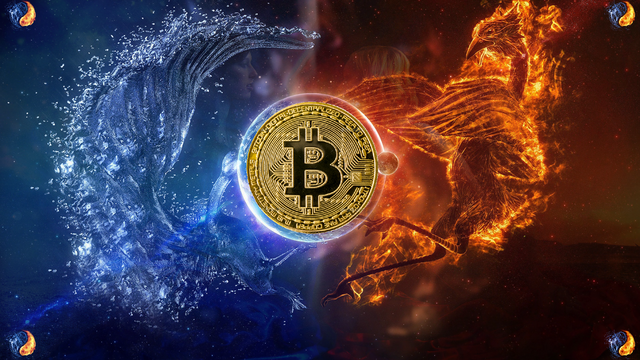 Hi Everyone,
Two of the main advantages of bitcoin were highlighted yesterday in what, in my humble opinion, is nothing short of a historic moment.
Decentralized money is borderless and censorship-resistant, so when a digital torch was sent from Iran to Israel the community rejoiced.
We described the bitcoin lightening torch game in a previous update on February 6th (titled: Sudden Change in Outlook). The possession of the torch by Jack Dorsey was indeed a cause for celebration and since then the torch has passed through the hands of many blockchain celebrities and regular people, many of whom reside in countries that are not currently crypto friendly like China and India.
The Bitcoin Embassy in Tel Aviv is now looking to pass it to someone in Palestine. If you know anybody there who might want it, please respond to this post.
Today's Highlights
More Cold Water
Carney on Brexit
Volumes Sustained
Please note: All data, figures & graphs are valid as of March 5th. All trading carries risk. Only risk capital you can afford to lose.
Traditional Markets
The stock markets took a bit of a dip yesterday after a report that some of Trump's advisors are lobbying him not to strike a quick deal with China. Though Trump has reiterated that he could walk away from this deal as he did with Kim, it certainly seems like he wants a deal to happen.
All in all, the impact on the stock market was nothing too dramatic. The day ended lower but there were plenty willing to buy the dip. The rally off the lows has not quite been called into question yet.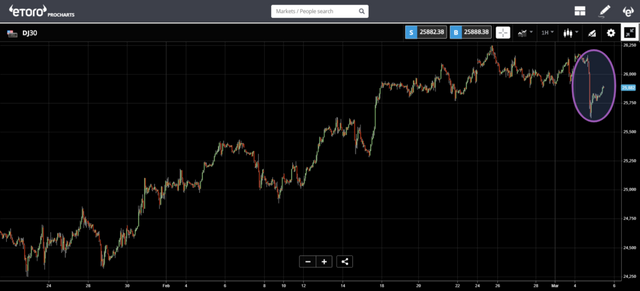 However, there is a feeling that by the time Trump and Xi do sit down a comprehensive deal may already be priced into the markets. No pressure though.
Stocks are seeing a nice recovery in Asia today despite the fact that China has lowered its growth forecast yet again, this time linking the slowdown directly to the above-mentioned trade war.
Carney before the Lords
Bank of England Governor Mark Carney will take the stage today appearing before the House of Lords at approximately 3:35 PM GMT.
This is the man who accurately predicted that the Pound Sterling would depreciate by 10% to 15% if the Brexit referendum carried. After taking heat for that prediction, Carney has since stated that he would see the country through the Brexit before quitting the BoE. So it pays to listen to what he has to say.
Though I'm sure many analysts will come into this speech with some sort of preconceived notions of what they want to hear or what to watch out for. My recommendation is to come into it with an open mind, listen and learn.
In the spirit of that, the chart attached to this analysis is completely blank. Here is the GBPUSD since the referendum, devoid of any sort of indicators or support levels.
Crypto Still Rising
The February rally may have stalled, but volumes on the blockchain and across exchanges remain elevated.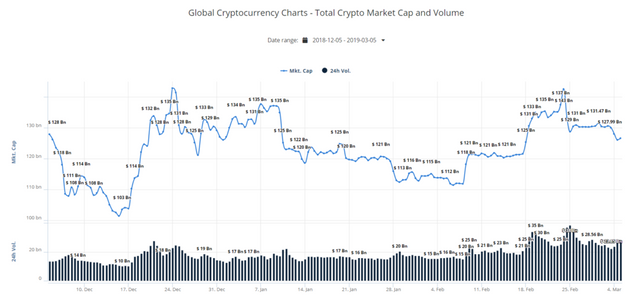 For this reason, we can see Binance Coin bucking the market trend. The coin has quickly risen to the eighth largest cryptoasset by market cap.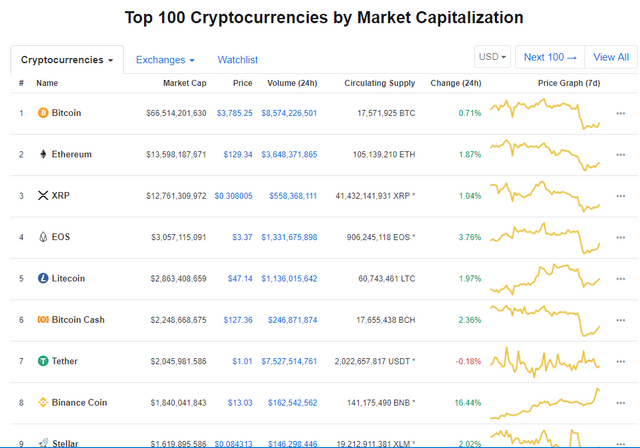 For a short period this morning, it even seemed like $BNB was bringing bitcoin up.
The reason BNB is climbing is almost certainly related to the rising volumes on crypto exchanges that we highlighted above. It seems that cryptotraders are speculating that those volumes will continue to grow and that Binance will maintain a significant share of those volumes.
However, it's important to remember that BNB is just a utility token and does not offer any share in Binance's profits. This was clarified yesterday by Binance CEO, CZ, who responded to a tweet on my feed…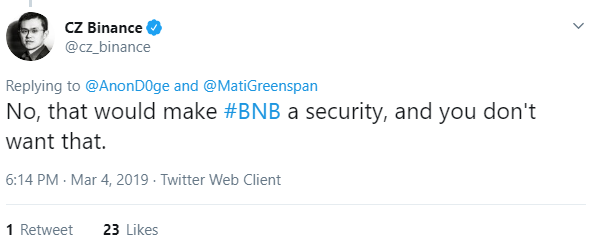 Kind Regards