In an attempt to actively be part of the platform, I will try to post an article once a week to explain topics that may interest the community.
Please feel free to ask any questions in the comments section.
Cryptocurrency value simply explained using Gamification and the Internet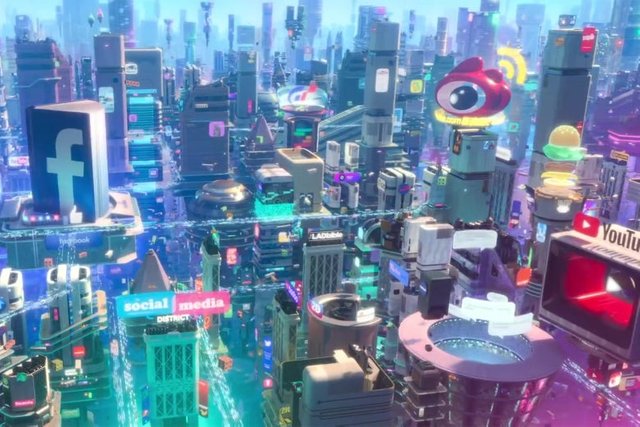 Picture Source: Slate.com
In my last article Blockchain Simply Explained using The Terminator a good question came up by @jadams2k18, "where do crypto coins come in here. Are they part of the blockchain information? Is it an intrinsic part of it?"
Well, great question!
Too often, when we try to compare cryptocurrency to items we are used to, we relate it to fiat currencies. In some ways, cryptocurrency is similar, as the value of this currency is based upon the faith of those that use it. We could get into a large philosophical debate about what the real value of money is, but I'll just let you ponder what money is actually worth if it were not backed by the banks.
Cryptocurrency value also comes from good faith. However, there is one major difference, its value is measured by its functionality.
Let's use Gamification to help explain the value of cryptocurrency
Gamification is the application of game-design elements and game principles in non-game contexts.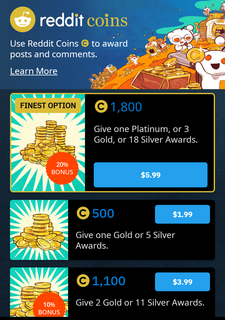 Picture Source: Reddit
(
https://www.reddit.com/coins
)
It can be easy for us to place value on a system that we use daily. For instance, Reddit users deem that it is worth it to pay $6.00/month for Reddit Premium, which assigns you 700 coins a month to gift to other users, an ad free experience, and access to the r/lounge. For those that do not use Reddit, that seems ridiculous, but that is because the coins are useless outside of Reddit.
Can you think of an item in a game that someone paid a lot of money for?
Or a system that your HR department uses at work to incentivize their employees?
Leave your answer in the comments!
When a new block within the blockchain is made, a miner is rewarded with cryptocurrency. This cryptocurrency is then circulated around the world in many different ways.
In the case of bitcoin, there is a cap to the amount of cryptocurrency that can be mined (21 million to be exact). In the STEEM platform, you receive cryptocurrency as a result of users up-voting a post or article. Try to think of this reward as receiving Reddit coins for posting an awesome post!
Since cryptocurrency can be used for anything that accepts it, the value of cryptocurrency is based upon the faith of those that use and accept it. A lot more people use and accept cryptocurrency than Reddit Coins!
When speaking about the value of Cryptocurrency, think of it as the Internet.
If you were to try and put a value on the internet, it would be much easier to imagine that it would be worth a lot of money. The reason being is that the internet fuels much of what we use today. The movie Ralph Breaks the Internet showed an interesting inside perspective of what the internet would look like if it were a real place that you could visit.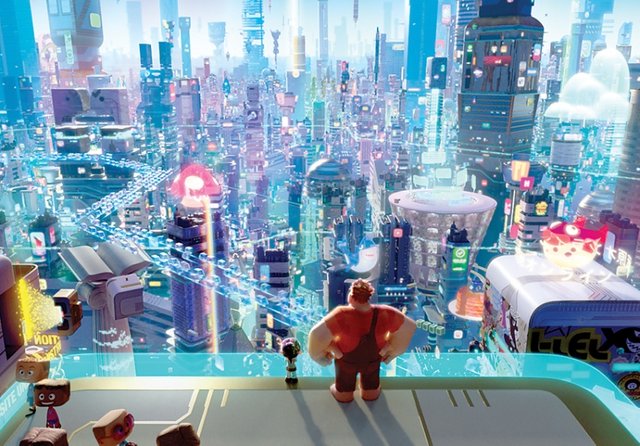 Picture Source: North Shore News
Because blockchain is so secure and can be used within many different industries (healthcare, finance, network security, etc), the value of the currency can be related to that of the internet. Therefore cryptocurrency isn't just a type of currency, its a product of something versatile, functional, and extremely valuable.
It's a product of something versatile, functional, and valuable
Acknowledgments
Thank you to @cmplxty for referring me over to Palnet, Steemit and SteemPeak. Please follow him and check out his content!