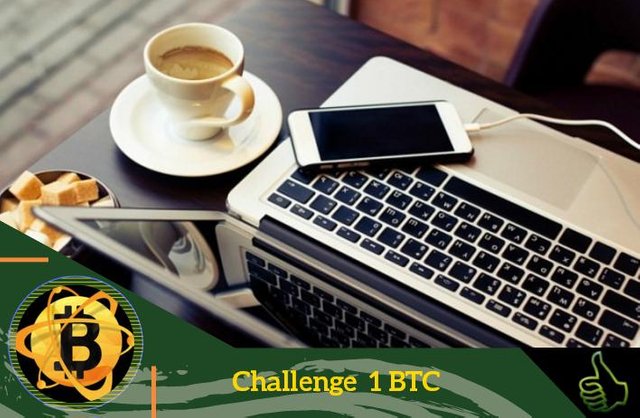 Przegląd wyzwania lecimy po jednego Bitcoina. Ostatnio za wiele aktywności nie było, ale i tak coś jest do przodu, a to chyba najważniejsze w tym zadaniu pasywnego dochodu online. Cały czas czekamy na wzrosty rynku i na dokonanie zamiany ostatnich zamienionych tokenów CoinPot na kryptowaluty.
---
Stan obecny
---

Jak to wygląda obecnie? Zamiana zbieranych tokenów dała całkowity efekt 418 tokenów. Biorąc pod uwagę ostatnie rezultaty, to już zaczyna się kumulować i coraz więcej tokenów napływa. Ostatnie zakupy rozpocząłem już za 25673, a całą zabawę rozpocząłem od 24193 tokenów i wzrost o 6,2%. Na samym handlu ostatni zysk to 1661 tokenów CoinPot. Biorąc pod uwagę że jest teraz większa ilość, to może tak się zdarzyć, że otrzymamy mniej, jak nie mamy ustawionego limitu w procentach.
Pozostało więc czekać, jak się rynek podniesie i zabrać się z większym zaangażowaniem w kraniki dokładając. Za nie cały tydzień powinno się zacząć dziać i przyspieszyć tępo :).
---
Wiadomości
---
Japoński gigant e-commerce DMM.com podobno wychodzi z branży wydobycia kryptowaluty. Powód pogarszającej się rentowności, podały lokalne media. Ta wiadomość jest następstwem ogłoszenia przez inną ważną japońską firmę GMO
Czytaj>>>Japan's DMM Exiting Crypto Mining Business


Grupa: SteemPower
Admini: @andzi76 | @michalx2008x | @strefanetu
TAG: #sp-group Konto Grupy: @sp-group

Opis CoinPot
Śledzenie Rynku Kryptowalut- https://coinpaprika.com/

---
Posted from my blog with SteemPress : http://steem-power.com/wyzwanie-lecimy-po-1-btc-5/
---