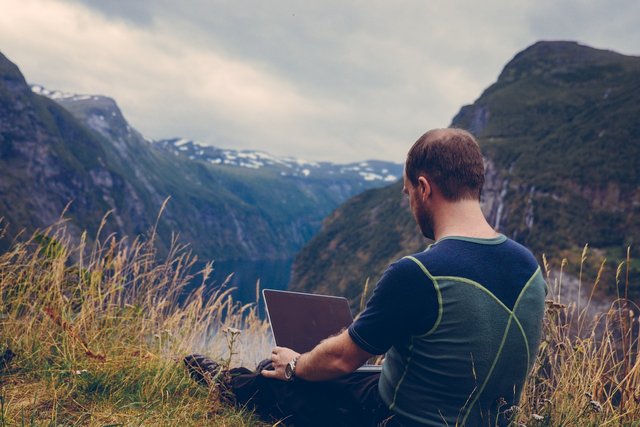 Contrary to popular belief, looking at Coinmarketcap doesn't have an affect on the price of cryptocurrencies. Your prying eyes play absolutely no role in whether or not your investment goes up or goes down. However many people, including some friends I know, spend a ridiculous amount of time staring at it, willfully hoping that their investment makes a big move up. This activity as well as other counterproductive activities that surround cryptocurrencies, have led to an epidemic of sorts, which I like to refer to as the "homeless crypto trader syndrome".
What I mean by "homeless crypto trader syndrome" is this. You take an average middle class person, throw them unabated into the world of crypto, and three months later they look like a homeless person who's been living on the street long time. They have bags under their eyes, they're breaking out all over their face, they don't have good hygiene and their social skills have taken a huge hit. I think much of the world surrounding crypto trading is cumulatively equitable to taking a powerful drug. Many traders are addicted to the various applications surrounding cryptos, and unfortunately, this addiction can be very detrimental to an individual's health. This is how I combat the negative aspects of crypto trading.
First off, I never risk more than I can afford to lose. This seems self explanatory, but you'd be surprised just how many individuals spend way beyond their means when investing in cryptos. Every crypto at this point in the game is a risky investment, and every individual who invests should be willing to lose that investment, without any serious detrimental effects to their life.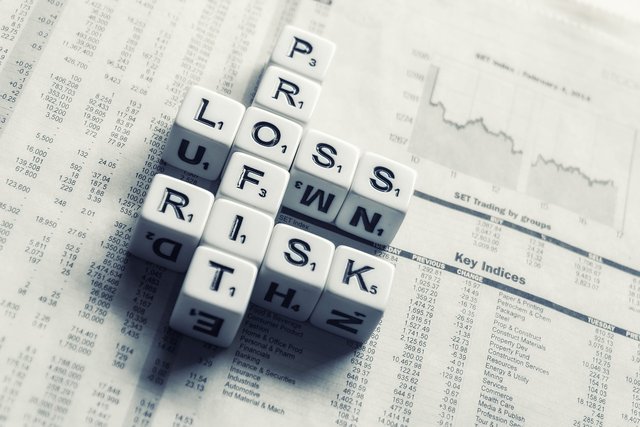 Second, learn techniques on how to trade and invest. Again, pretty straight forward, but there are a lot of people who simply listen to other "professionals" about investing opportunities, as opposed to learning some skills and doing research themselves. You want to be held accountable for your own decisions one way or the other. It feels a lot better when you give yourself credit or yourself blame, than granting all this emotion to a stranger you never met. Plus you can learn from your successes and failures, and become a better investor/trader in the long run.
Third, learn how to passively trade. The best part about passive trading is you have a lot more time to pursue other activities. This to me is one of the most important aspects of becoming a healthy trader. Don't get me wrong, some day traders are very good at what they do, but it's a very stressful profession, and most who attempt to do it, fail miserably. Learn how to use the tools on the respective exchanges to do trading for you. Be careful with this though, because I've found out the hard way that cryptos with low liquidity or trade volume can do quick little flash crashes and bounce right back up to their original price in next to no time. This is when a big holder sells off a large position and because of the lack of liquidity, the price drops significantly, sometimes 20 percent or more. I would only recommend setting up stop losses on coins that have at least 5 million daily trade volume.
Fourth, do most of your trading or investing in cryptos you truly believe in long term. This is probably the single most important factor in becoming a healthy stress-free trader. You need to have a fundamental group of cryptos that you truly believe have long term implications to change the world. These are your go to investments when the markets turn sour, or when you're indecisive on what to purchase next. Diversifying is definitely a good thing, but you don't want to spread yourself too thin. You want a core group of cryptos, that you consistently accumulate over time, and feel comfortable investing more in at pretty much any price. This core group should represent the future you envision, and the future you're fighting for.
Finally, get outside and enjoy life. Sure you might miss an investment opportunity or two, but there will always be another one down the line. Life is too short too short to waste staring at a computer screen. You might make all the money in the world, but if you had to spend 12 hours a day cooped up in your office, was it really worth it? Find a healthy balance, envision a future, and stay positive.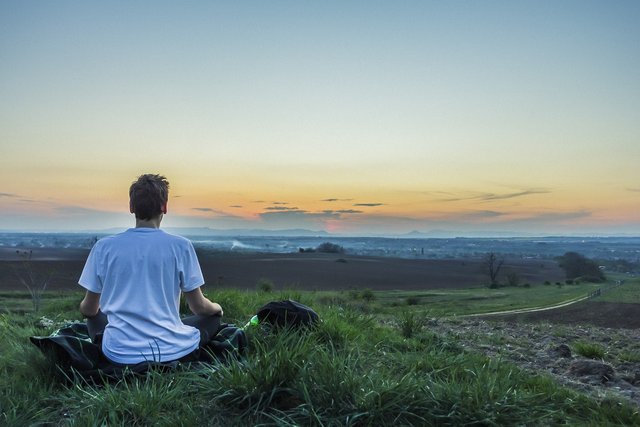 Thanks for listening and tell me your thoughts.